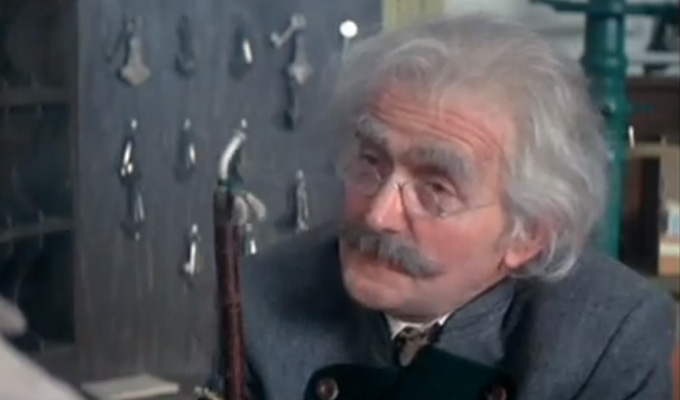 Graham Stark dies at 91
Comic actor Graham Stark has died at the age of 91.
He was probably best known for Inspector Clouseau's stone-faced assistant, Hercule Lajoy, and other characters in in the Pink Panther films.
Stark was also close to fellow Goon Spike Milligan and starred in the original stage version of his stange play The Bed-Sitting Room
But his long career also included working on the Benny Hill show, roles in Alfie and James Bond spoof Casino Royale and even his own BBC sketch series, The Graham Stark Show, in 1964.
He died in London on Tuesday after a recent stroke.
Born in Wallesey, Merseyside, he was one of the generations of comedy stars who started their show business career entertaining he troops, working with Tony Hancock and Dick Emery while in the RAF.
He is survived by his wife, the actress Audrey Nicholson, and three children.
Here he is in his most memorable scene in The Pink Panther Strikes Again. Writing on Twitter, comedian Karl Minns said:' Went to a talk by Graham Stark in 2000. He told us dope was put in his pipe during the does-your-dog-bite scene and he was totally stoned.':
Published: 30 Oct 2013
What do you think?