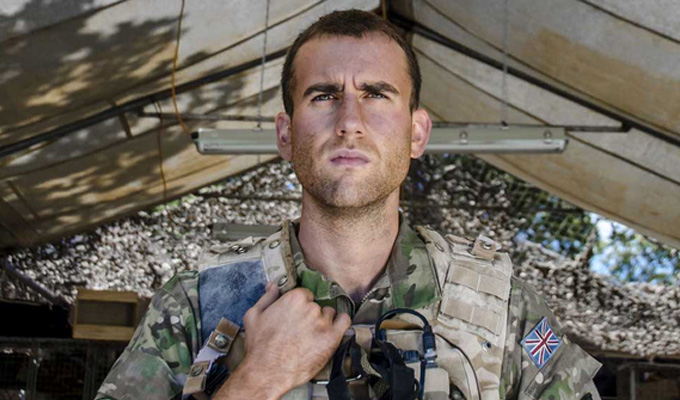 Harry Potter star joins Bluestone 42
Matthew Lewis, best known for his role as Neville Longbottom in the Harry Potter films, has joined the cast of Bluestone 42, the BBC Three comedy about a fictional bomb disposal detachment in Afghanistan.
He will play ammunition technician Gordon House, nicknamed Towerblock, a smart and affable butcher's son from Leeds with a penchant for danger.
He said: 'I'm really excited to be joining the cast of Bluestone 42. I watched the first series and remember thinking that I'd love to be part of a show like that.
'It's a comedy and it aims to make people laugh but it's not trivialised. The issues that are dealt with are serious issues.
'I'm playing Corporal Gordon House who is effectively Captain Medhurst's number two. He's a Yorkshireman with a bit of a class chip on his shoulder, but he's a great bloke and a very good soldier. He's a lad and loves getting stuck in with the banter - especially giving Medhurst stick for being a posh public schoolboy.'
The second series of Bluestone 42 starts filming later this month and returns to BBC Three with a Christmas special then a six-part series in early 2014. It is a BBC In-house comedy production.
Published: 28 Oct 2013
What do you think?