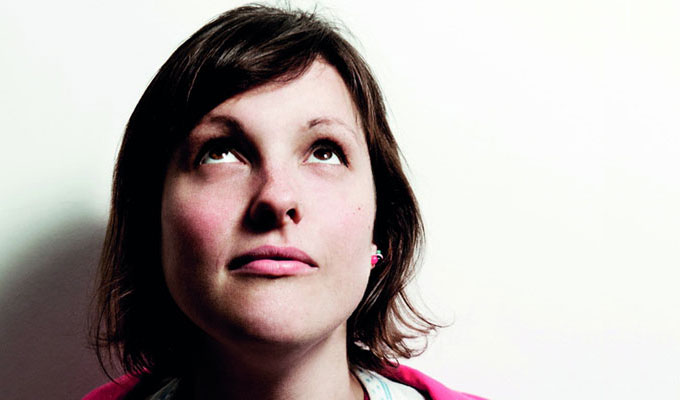 Josie's new Adventure
The comedy week ahead...
Monday October 28
LIVE IN MANCHESTER: It's the 'world series' final of the Frog And Bucket's gong show, Beat The Frog, tonight. Fighting it out for the title are Penella Mellor, Daniel Nicholas, Colin Chadwick, Shaine Sherlock, MC Africa Zulu, Dalia Malek, Chris McIlroy and Damien Ryan.
Tuesday October 29
LIVE IN LONDON: Double Edinburgh Comedy Award nominee Andrew Maxwell begins a two-week run of his astute and powerfully delivered social stand-up show Banana Kingdom at the Soho Theatre.
Wednesday October 30
LIVE IN LONDON: Russell Howard fronts an intimate gig at the Bloomsbury Theatre in aid of Shine, a charity supporting younger adults with cancer. Guests will include Steve Williams and the brilliant Greg Davies, which should make it a memorable night.
LIVE IN LONDON: Four-times Chortle best compere nominee Jarred Christmas launches a new monthly night at the Proud Archivist on the edge of trendy Hoxton, with an emphasis on long sets and hour-long shows. The opener features Phil Nichol and one of those infamous 'special guests who can't be named' working out new material for a forthcoming tour (they're a great comic but not super-famous).
RADIO: Tom Wrigglesworth's Hang-Ups is a new four-part series in which the comic rings his parents for his weekly check-in, and to sound off about everyday annoyances. RADIO 4, 6.30pm
Thursday October 31
TV: From former Ladygarden sketch performer and Inbetweeners movie actress Jessica Knappett, comes the new comedy series Drifters. Dubbed 'the female Inbetweeners', it's about three best friends living in Leeds who, having finished uni, are struggling to find a job that doesn't suck, a place to live that is half decent and a boyfriend they actually like. E4, 9.30pm
Friday November 1
RADIO: A new BBC Radio Wales sketch series, Here Be Dragons, starts at 6.30pm tonight (with a 1pm repeat tomorrow) and on iPlayer for those outside the principality. It's been written and performed by an impressive cast of comedy talent: Cariad Lloyd, Nadia Kamil, Lloyd Langford, Elis James, Sian Harries, Ben Partridge and Gareth Gwynn. RADIO WALES, 6.30pm
LIVE IN MANCHESTER: There's a strong bill at the Comedy Store this weekend, headed by a couple of especially witty and inventive fellows in the form of Adam Bloom and Carey Marx.
LIVE IN HULL: QI panelist and Tory peer defamer Alan Davies kicks of the second leg of his Life Is Pain tour at the City Hall tonight. Click here for all the dates.
Saturday November 2
LIVE IN LONDON: After a turbulent year, in which it planned to move to Brick Lane only to learn it wasn't welcome, the Greenwich Comedy Festival returns with a pared-down line-up over two days. Nonetheless it includes the likes of Alexei Sayle, Mark Watson and Richard Herring - so still plenty to enjoy.
LIVE IN LONDON: Also as part of the Greenwich comedy festival, Josie Long begins her tour of independent cinemas to screen her two short films, Let's Go Swimming and Romance and Adventure. She will perform a short stand-up set as an intro, show the movies and then there will be a Q&A alongside her director Doug King. The tour then moves on to Oldham, Glasgow, Edinburgh, Newcastle, Birmingham and beyond... Click here for dates. And here is a trailer:

Published: 27 Oct 2013
Recent News
What do you think?