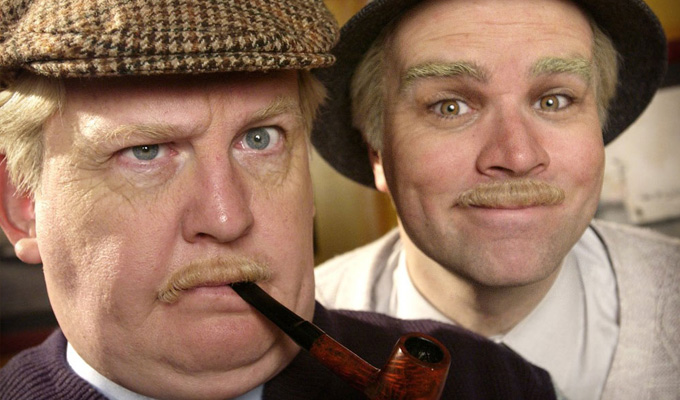 Still Game sells out
GREG HEMPHILL and Ford Kiernan have added two extra dates to their Still Game comeback after almost 50,000 tickets for four live shows sold in under 24 hours. The new shows are on Sunday October 4 next year in the 12,000-capacity Hydro in Glasgow.
CHANNEL 5 is no longer interested in buying the American remake of Gavin & Stacey after the series was effectively cancelled. Network Fox pulled the plug on Us & Them seven episodes into a planned 13-episode run, and although it hasn't officially confirmed the news, is unlikely to make any more. Trade magazine Broadcast reports Channel 5 was close to a deal to air it in the UK but backed off.
DOM LISTER has won the Reading Comedy Festival's new act of the year competition. He lives in Winnersh in Berkshire and has been performing comedy since 2011.
RHYS DARBY has lent his voice to a children's storybook app for the iPad. Have You Heard/a>, a comedy tale set on a farm, can be read aloud or in 'Darby Mode' in which the comic reads the tale. Author Julian Stokoe said: 'He creates engaging sound effects and character voices that really brings the story to life.'
DAVID SPADE is to record only his second stand-up special. The Rules Of Engagement star and former Saturday Night Live cast member is recording a show for Comedy Central in December – his first since 1999's Take The Hit for HBO.
Published: 25 Oct 2013
Recent News
What do you think?