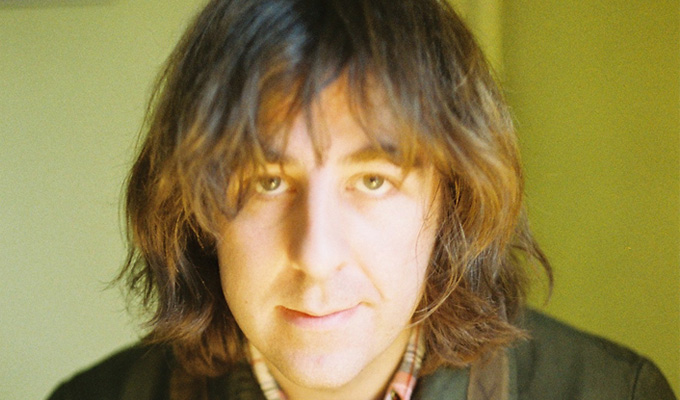 The blog that gets 'pervy' about comics
•Gordon Brown's aggressive spin doctor Damian McBride has revealed an unusual inspiration: Simon Day. He said the Fast Show comic's autobiography Comedy and Error as an inspiration for his controversial New Labour memoir. 'I read [his] incredible memoir during the breaks while I was writing my own,' he tells The Week. 'I was blown away by the quality of the storytelling, the fierce honesty about his past, and his insights into the realities of fame. I unashamedly tried to copy what he'd done.
• Cost-conscious Jimmy Carr was spotted stocking up on low-cost booze at the Costco wholesale warehouse in Coventry before his gig at Warwick Arts Centre last weekend.
• Why have we not, erm, come across this before? There's a Tumblr blog called Dirty Britcom Confessions, described as 'a pervy blog where people can confess their dirtiest (or most adorable!) secrets about British comedians'. One of the more repeatable suggestions: 'I want to kiss every inch of David O'Doherty's body… and I mean every inch.' Outrageous! He's not even British...
•
Gift of the week for that someone who has everything: A Shappi Khorsandi protective phone sock.
• J'amie King – aka Summer Heights High creator Chris Lilley cross-dressing as a schoolgirl – has made the Hot 100 of attractive women listed by lads' mag Maxim Australia.
• Musical stand-up Rob Deering has lost his 'virtual backing band' after inadvertently leaving his sampling pedals on the London Underground. And after a benefit gig for Parkinson's UK, too. 'Hardly karmic,' he sighs.
• Tweets of the week
Simon Blackwell (@simonblackwell):With great Npower comes very little Nresponsibility
Chris (@ChribHibble): I've got a joke about being passive aggressive, but if you don't want to hear it that's just FINE.
Michael Legge (@): When I need reminding how to live a decent, moral life I read the Bible. That probably makes me sound silly but YOU LISTEN TO Russell Brand.
Published: 25 Oct 2013
Recent News
What do you think?