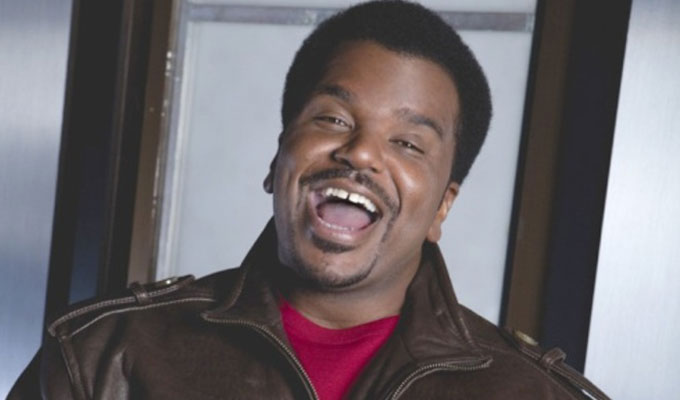 Marijuana illegal? No one told me...
• On daytime TV quiz this week, a contestant was asked to say whether this statement was true or false. 'Bill Hicks was George W Bush's Defense Secretary.' To save your faith in humanity, we won't reveal what their answer was.
• Joan Rivers, who has just announced a UK tour, has been hit by a $15million lawsuit in New York. The 80-year-old is being sued by socialite Elizabeth Hazan, who lived in the same Manhattan building as her $30million condo. However Hazan, 41, claims she was locked out of her 'humble' $2million apartment in the same block, had wires ripped from the cable box and glue poured in the locks. Using a watertight legal argument, she Hazan stated: 'Her problem with me is that I'm young, she's old, I'm beautiful, she's ugly. Without makeup she looks like the Joker in Batman.'
• The perils of a free show... At Lewis Schaffer's regular London show at the Source Below this week, a 'proper, full-on, drunk, homeless guy' came in during the interval and passed out at the back of the room. The barman acted to throw him out, but he didn't come quietly and outside the pair reportedly came to blows – ending with the drunk guy throwing something at the kebab shop above the venue, cracking the window and causing £1,500 of damage. Afterwards, Schaffer told blogger John Fleming: 'I feel horrible because I've had 20 years in the bar business – that's what my job is compering and hosting comedy shows – and I know how to get people out of a place without getting them angry. I should have done it myself.'
• Louis CK explains, patiently, why heckling is a shitty thing to do:

• A computer worker conned his way into the VIP area of Manchester's Birdcage club this week – by pretending to be James Corden. He was plied with free drink and mobbed by girls impressed by his apparent celebrity. 'People were shaking my hand and one girl told me I was her idol,' Wes Howson said. 'It was hilarious.' The Wrong Mans star was amused, tweeting: 'Love this guy... classic!'
• And in another case of people being impressed by fame, Frankie Boyle crashed the website of Glasgow's Pizza Magic after tweeting that it was the best in town. Owner Marco Stevenson said: 'Customers were telling me that Frankie had just gone online and made these fantastic comments... We even had some people who wanted to see where Frankie gets his pizzas from.'
• The Office star Craig Robinson's defence when busted with drugs in in the Bahamas this week was that he didn't know marijuana was illegal there...
• Tweets of the week
Richard Vranch (@ richardvranch): Palindrome (n) : Large shelter where TV travel presenters are kept overnight.
James Martin (@Pundamentalism): I bought an adult movie set in a Welsh valley - there are some incredible Cwm shots.
Adam Hills (@adamhillscomedy): Playing scrabble. I can spell DOWNHEA--ED. Can I get a RT?
Published: 11 Oct 2013
What do you think?