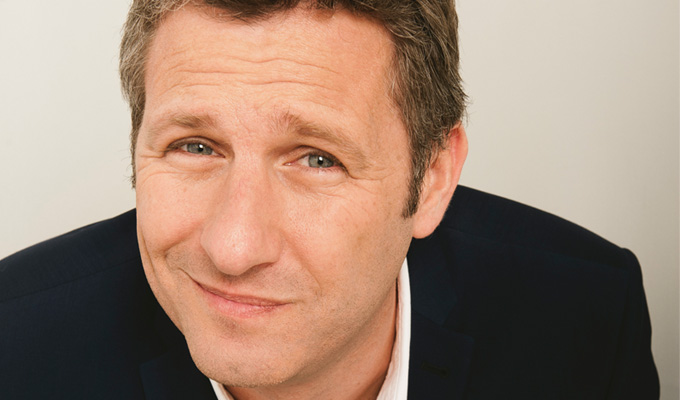 The 24hr global comedy benefit
A comedy benefit is to span both the globe and the clock – with 24 hours of stand-up and sketches broadcast across the internet from three continents.
Comedy Gives Back will feature acts such as Adam Hills, Eugene Mirman, Dane Cook, Marc Maron and Rhys Darby performing live in London, New York, Los Angeles and Sydney.
In total, 12 hours of stand-up will be streamed live on DailyMotion, with the other 12 hours comprising digital content from the likes of Jimmy Kimmell, Cracked.com and Comedy Bang Bang broadcast in curated blocks hosted from Hollywood.
Tickets went on sale yesterday for the November 6 events, which will be raising money for the charity Malaria No More. Hills will host London leg of the show from the Leicester Square Theatre at 10pm (Tickets) with stand-up Adam Bloom among the confirmed guests.
Other acts taking part at New York's Gotham Comedy Club, The Improv in Hollywood and the Sydney Comedy Store include Greg Berhendt, Jim Breuer, Rove McManus, Trevor Noah, Axis of Awesome, Ronny Chieng and Kevin Nealon.
Zoe Friedman, co-founder of the charity drive which began last year, said: 'We are so inspired by the comedy community who has rallied to help make our vision a reality to create a day of laughter, to raise money and awareness for Malaria No More.
'And with the telethon being distributed digitally, a donation to this worthy cause is simply a click away.'
The live broadcast starts at 3pm UK time, and material will be available to watch on demand from November 9.
Published: 11 Oct 2013
What do you think?