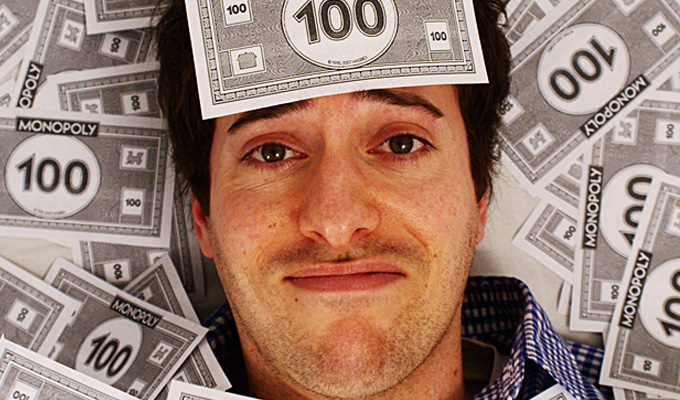 Trans woman 'dehumanised' by comic
A transgendered journalist has complained she was 'completely dehumanised' after being subjected to a comedian's transphobic abuse.
Fraser Millward has apologised for any offence he 'may have' caused by his comments, which came while he was employed to entertain visitors to the Microsoft stand at the Eurogamer Expo video game conference this weekend.
The woman, who writes about video games, also said she had been flooded with vile online abuse after tweeting about the incident, which is why Chortle has chosen not to name her.
On Twitter, she described a humiliation at Millward's hands saying: 'Pulled up on stage for XB1 [XBox One] thing and called male twice and "it" twice.
'I was "he", "it", 'Thing" and "this one". I was on stage and they still insist "we need a woman on stage, any women here".
'Hope someone from Microsoft sees this. Your presenter made completely dehumanised me in front of an audience. Ruined my Eurogamer.'
She later added: 'I had no idea he was a comedian. He never tried to make it a joke, just refered [sic] to me differently to others on stage.'
She said she wanted to confront Millward in person after the incident, but staff manning the stand refused to give her his name, or bring him out to meet her so she could voice her disgust.
'Wanted to just tell the person I was made uncomfortable, got super frustrated that wouldn't let me complain to his face,' she tweeted.
After the incident blew up on Twitter, Millward denied using the words "he', 'it', or 'thing' – 'or any words to that effect' on stage.
But he issued an apology via the social media site, saying: 'I'd like to express my sadness and dismay at what has ensued following a live stage event at the weekend.
'No offence was intended when I referred to [the journalist] as 'this person' after I asked the audience to applaud her and I would like to take this opportunity to apologise for any offence and hurt I may have caused.
'There will be no further comment or response regarding this matter.'
And a spokesman for Eurogamer told the woman: 'I want to reiterate my apology that this happened under our roof as it is absolutely not the kind of thing we stand for as an event. I've seen some of the abuse you've been subjected to on the internet after this incident and I find it absolutely disgusting that people can behave in this way and I'm really sorry that you have had to go through this. I sincerely hope you are OK.'
Microsoft added: 'We are aware of an incident today on the Xbox booth at EG, at which an inappropriate comment was made. We apologise for any offence caused.'
Millward is a stand-up and character comic who made the semi-finals of 2010's Amused Moose Laugh-Off Awards and the Laughing Horse New Act of The Year 2011. He previously co-created the Edinburgh Fringe show Shakespeare For Breakfast.
He has worked extensively with Edinburgh best newcomer Cariad Lloyd, making the film 0507 and comedy shorts for BBC Three's Feed My Funny.
At this year's Fringe, The List reviewed his show Masquerade! as 'a ballsy character affair [that] makes for a memorable Fringe experience.'
Published: 1 Oct 2013
What do you think?