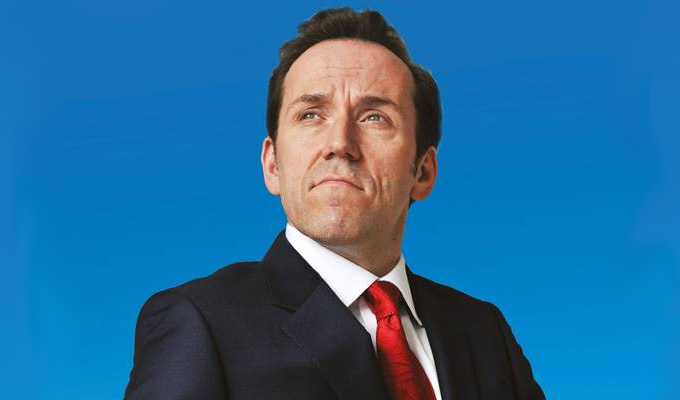 Ben Miller's in the Duck House
Ben Miller is to star in a West End comedy about the MPs' expenses scandal, The Duck House, co-written by Mock The Week co-creator Dan Patterson.
In it, Muller plays a Labour backbencher under Gordon Brown, who is about to defect to the Tories save his seat when the 2009 expenses scandal hits
He said: 'They say that comedy equals tragedy plus time, and traumatic as the expense scandal was hopefully we can all now have a bloody good laugh about it. And if any MPs don't like it they can always claim for it on expenses.'
Miller, who previously led the cast of Graham Linehan's stage reworking of The Ladykillers, will be joined by former X Factor contestant Diana Vickers; Debbie Chazen, from the BBC Three comedies The Smoking Room and Tittbangbang; James Musgrave, who played Toby in Fresh Meat; and Simon Shepherd, akak Will Preston from Peak Practice.
Patterson, who also co-created Whose Line Is It Anyway, wrote the show with former Have I Got News For You producer Colin Swash.
They said: 'Between the two of us we have written topical jokes for TV for over 50 years, but there aren't usually enough on one subject to make a play. MP's expenses were - as the MP's also found - the gift that keeps on giving.'
The show will preview at the Vaudeville Theatre from November 27, following a short UK tour, visiting Guildford, Malvern, Nottingham and Cambridge.
The Duck House follows a West End run of and updated version Yes, Prime Minister, which was made into a TV series for Gold.
Published: 16 Sep 2013
Recent News
What do you think?