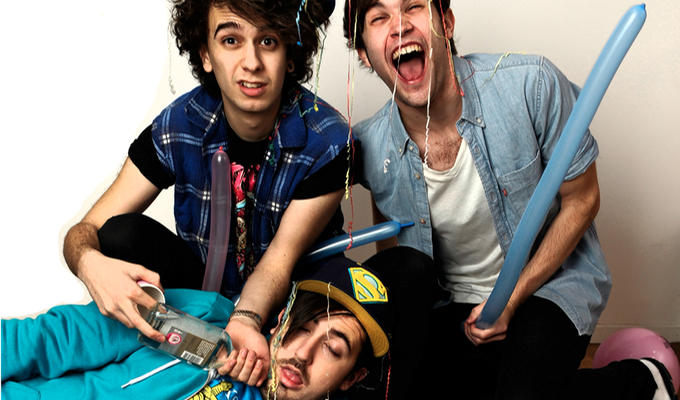 Second series for The Midnight Beast
Musical comedy trio The Midnight Beast have landed a second series with E4.
Filming will start on six new episodes this autumn, ready to air next year.
And this time the setting has changed, as band members Stefan Abingdon, Dru Wakely and Ashley Horne will be struggling to to earn their keep in an ex-bingo hall run by a fearsome 'EastEnd Granny' and her two grand-daughters, where they hope to become the house band.
In a statement, the band said: 'Yet again for some unknown reason E4 have given us a playground to fill up with all kinds of ludicrous shit... did they see the first series?
'Since they told us we've been hard at work in our laboratory carefully crafting the most outrageous musical comedy cocktails set to blow up in some faces... Are we excited? Yes. Will we be getting back old friends? Yes. Will we be putting our dicks in socks again? Probably not... That's so 2012.
'Will we be releasing a brand new album coincided with the show that we'll be shamelessly plugging from this day forth? Well of course we will. Round two DING, DING, DING.'
The second series of The Midnight Beast will be directed by Al Campbell (Charlie Brooker's Newswipe, It's Kevin) and produced by James Dean (This Is Jinsy).
Published: 26 Jul 2013
What do you think?