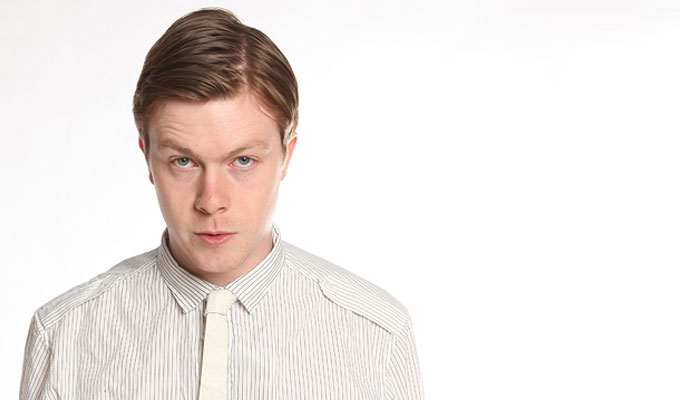 Daniel Rigby goes Undercover
Daniel Rigby is set to star in his own sitcom as an undercover cop.
The stand-up and actor – who won a Bafta for his role as the young Eric Morecambe – has recorded a pilot of Undercover for the Dave channel.
In it, he plays a cop called Chris who infiltrates an Armenian crime family, but starts to enjoy his new life and the respect he gets from his position.
The pilot was first announced in December – without casting news – but now the TVWise website reports that the pilot will be make it to air later this year.
Described as a Police Squad-style spoof, the show has been written by Sacha Alexander, Simon Dean and Andy Milligan and is made by Bonafide Films and Baby Cow.
Rigby is also about to play a major role in the David Walliams and Catherine Tate BBC One comedy Big School, playing music teacher and would-be rock star Mr Martin.
He is also heading to Edinburgh this August with a show at Assembly Called Berk In Progress, while also appearing in Tom Basden's Holes – a play being staged at a secret seaside location.
• TV Wise also reports today that Marcus Garvey, whose previous credits include White Van Man, has joined the cast of Gold's comedy series Us And Them, about a couple with a 20-year age gap.
Published: 30 Jun 2013
What do you think?