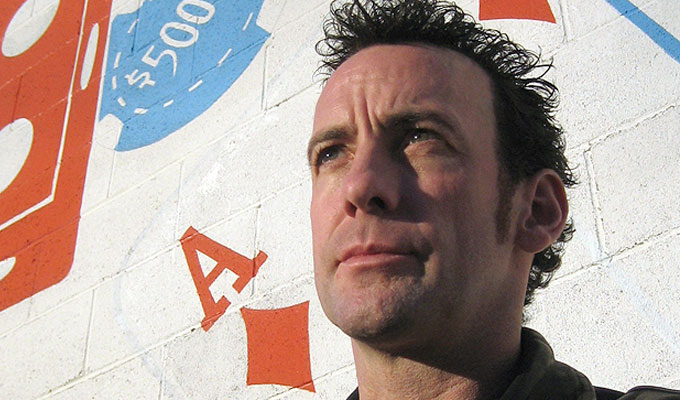 Psychic wins £125,000 over comic's article
Stage psychic Sally Morgan has received £125,000 in libel damages over an article in which comedian Paul Zenon claimed that she tricked her audience.
The Daily Mail agreed to pay up over the September 2011 article which claimed she had been fed information via an earpiece.
Comedy magician Zenon wrote the story, headlined 'What a load of crystal balls' after an audience member claimed he could hear a man's voice relaying information about audience members. Zenon claimed that Morgan had used a hidden earpiece during her performance in Dublin, so she could receive instructions and relay them on stage as if they were messages from the spiritual world.
However, at the High Court today, the Mail's lawyers accepted that the earpiece claim was untrue.
In a statement, Morgan's solicitor Graham Atikins said the article had 'caused enormous distress' to the psychic. The allegation contained in the article that Mrs Morgan cheated the audience in Dublin is completely false and defamatory of her,' he added.
Morgan, whose website claims she can 'see and hear dead people', said: 'Almost two years ago an accusation was made against me that questioned my professional integrity and suggested that I had cheated my fans, who I hold very dear. That accusation was totally unfounded and the subsequent fall out has affected me, my family, my career, my health and the good reputation I have built up over many years.
'It was an unjustified and unfair attack and it has been a very difficult, costly and painful process to get where I am today and to rectify that wrong.
'I bought this libel action against The Daily Mail not to be a spokesperson for mediums and mediumship, nor for financial gain, but for the simple reason of principle. I have done nothing wrong and deserve to have that acknowledged. I have never cheated.
'There will always be sceptics who attack my work and I understand and accept that. However, to libel me and falsely accuse me of a con trick does not constitute rational commentary or debate. I hope now this settlement and apology will repair the damage that has been done.'
In the article, Zenon also explained other tricks available to psychics, such as using box office records to search the internet, or the performance skill of 'cold reading' to eke out information.
Published: 20 Jun 2013