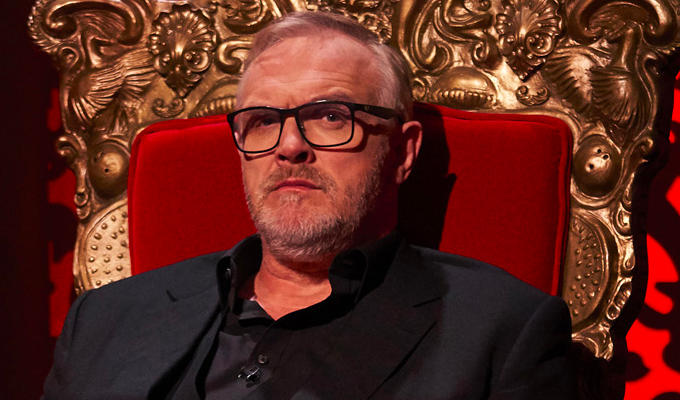 Fantasy Taskmaster
The date has been set for the return of Taskmaster, with Greg Davies and Alex Horne returning to Channel 4 at 9pm on March 18.
As previously announced, the comedians taking part in the 11th series will be Charlotte Ritchie, Lee Mack, Mike Wozniak, Jamali Maddix and Sarah Kendall, below.
Which prompts the familiar question: which comics would you like to see on the show? Here are some name we think would make excellent competitors.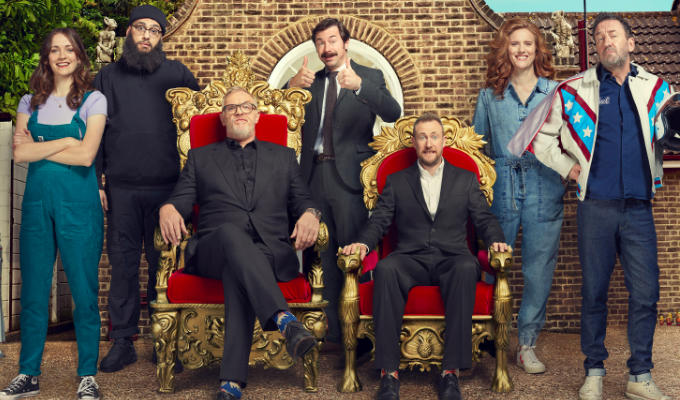 The comic has proved himself endlessly creative - not to mention cheerily daft - in his live shows, and on his limited outings on TV. A man who's made puppets out of toilet brushes, eyeballs from ping-pong balls and an Elvis quiff from a paper bag surely has just the sort of inventive mind that should prove more than equal to the tasks…
2. Ross Noble
Talking of off-the-wall invention, freewheeling stand-up Ross Noble would likely prove a creative force, similar to former contestant Noel Fielding. He's surely towards the top of series creator Horne's wishlist…
Book-smart people tend to come unstuck with some of the lateral thinking required for a Taskmaster challenge – David Baddiel being the perfect example. Add Mitchell's overthinking pedantry and will to win, as evidenced each week on Would I Like To You?, and you have a potent mix.
4. Victoria Coren-Mitchell
As a former poker ace and queen of the obtuse, as Only Connect fans will know, Coren-Mitchell would be a fine choice, sharp-minded and cool under pressure. And there'd also surely be some extra competitive frisson in having a husband-and-wife duo on the same series, if that could be arranged…
5. Diane Morgan
Seeing a dour, downbeat and detached persona become so deeply invested in the challenges is always an unexpected delight – as Morgan's former double-act partner Joe Wilkinson proved on his series. Would the Philomena Cunk performer get equally delighted or depressed depending on whether the challenges went for or against her?
6. Henning Wehn
Wehn likes to boast of his Teutonic efficiency and unfaltering logic. But how would that stand up to tasks that involve thinking outside the box? Expect testiness - and some anti-British sentiment - should he struggle.
Already a Channel 4 'face' thanks to Travel Man and The Crystal Maze, the trade-off between his logical mind, determination not to look foolish, and desire to win would surely make a winning combination.
8. Big Narstie
Another Channel 4 name, and although not a stand-up his self-titled TV show proves he has comic sensibilities, as well as a looseness, directness and rowdiness likely to unsettle the more strait-laced, intellectual contestants he'd be pitched against.
Few comics have the nervous energy of this excitable London-based Australian. Does that mean she'd have the power to see the tasks through, or would she go off like an untethered Catherine Wheel? It'd be fun finding out…
10. Matt Lucas
Rather like previous contestant, Johnny Vegas, it's unclear quite how the former Little Britain star would react the the challenges, which would mix things up a bit. Would we see his silly side, happy to sing songs to baked potatoes, or the more considered man behind his various comedy personas?
11. Rosie Jones
A playful idiot who definitely knows how to push the envelope without getting called out on it would be an asset to the show. We can't pretend her cerebral palsy wouldn't add an extra challenge to some of the tasks – but if there's a woman willing and able to cheat the system to her advantage, it would be the mischievous Jones.
12. Simon Bird
Another one of those names whose image is of intelligence and pedantry, and who'd likely get unstuck when it came to the odder or more physical challenges. Plus he has a history with Davies, courtesy of the Inbetweeners.
13. Susan Calman
The former Strictly star is enthusiastic and up for throwing herself into situations, sometimes without thinking it through, despite having a lawyer's mind by training. Calman would bring a lively spirit - and probably get upset with herself when things didn't go to plan…
14. Mark Silcox
However aloof they pretend to be, Taskmaster tends to amplify a comedian's need for approval, as they beg, cajole or flatter Davies into handing them the precious points. But what if a contestant genuinely didn't care? That's why Mark Silcox, the comedian's most deadpan comedian who wilfully creates hour-long shows with no obvious laughs, would surely be so good on the programme.
15. London Hughes
She's almost certainly too big for the show now her career's going gangbusters in the US. But her infectious vivacity and willingness to get stuck in would energise every episode.
16. Janice Connolly
Ideally she'd appear as her circuit or Britain's Got Talent alter-ego Barbara Nice, the effusive Stockport housewife keen to ensure everyone's having a good time. But even as herself she's an ebullient presence, likely to screw up a task or two, but always very cheerfully.
17. Ed Byrne
When the show moved from Dave to Channel 4, the Mock The Week regular tweeted: 'Fuck. Now I'll never get asked to do it.' But he should, having that combination of being smart but sometimes stupid that always plays out so well on the show.
18. Kathy Burke
Two words: 'National treasure'. She's always a blunt-talking delight whenever she appears on TV, and you can easily imagine her hilarious exasperation as a challenge goes tits-up.
19. Guz Khan
The Man Like Mobeen creator has funny bones, an infectiously genial manner and a lack of pretension that suggests a no-nonsense approach to tasks, for better or for worse.
20. Helen Bauer
One of the lesser-known comedians on this list, Bauer combines a truly practical 'get it done' mentality with a recklessness as to the consequences which often leaves her looking foolish – at least judging by her stand-up routines. And that sounds like an idea combo for the Taskmaster challenges.
Published: 3 Mar 2021
What do you think?