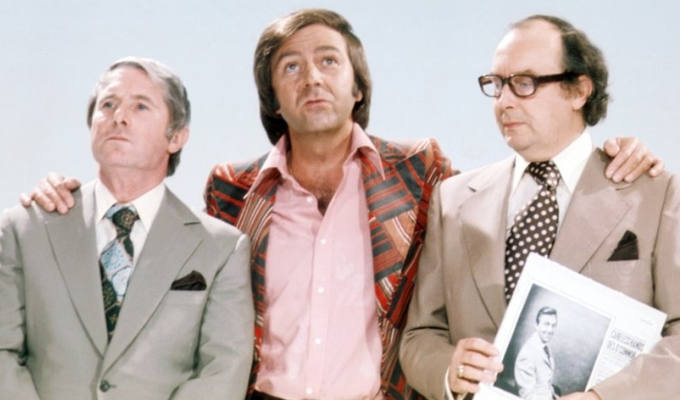 Who DIDN'T he work with?
It's something of a cliché, but over a career spanning six decades, Des O'Connor really has has worked with them all, from Bernard Manning to Reeves and Mortimer. As he dies at the age of 88, here are just some of the entertainer's encounters with generations of comedy talent...
Morecambe and Wise
Always the butt of jokes about his bad singing, here Des - short for 'Desperate' - O'Connor appears on Eric and Ernie's 1975 Christmas special:
From a 1979 Christmas special in which David Frost talked to Eric & Ernie about their lives and careers:
Freddie Starr
One of many appearances together:
Stan Boardman
Talking about the Germans, of course:
Joan Rivers
Belting out material in a 1983 interview:
Robin Williams
From 1994, nominally talking about Mrs Doubtfire
Alan Davies
A very young looking comedian from 1994/5
Spike Milligan
In 1995, talking about the time he insulted Prince Charles at the British Comedy Awards and more...
Eddie Izzard
Talking about his street entertaining days, then a recent memory:
Lee Evans
From 1997
Reeves and Mortomer
Also from 1997, a bearded Vic Reeves talks about Shooting Stars and more with Bob Mortimer before they all belt out a song:
Would I Lie To You?
Telling a story of his own on the BBC One panel show from 2012:
Published: 15 Nov 2020
What do you think?