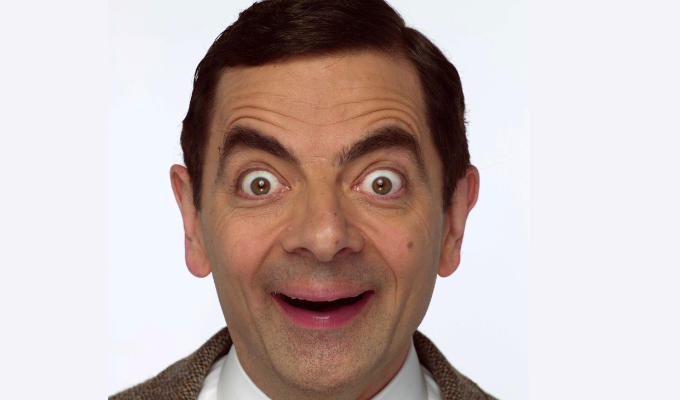 Filming Mr Bean is especially stressful...
Mr Bean is this year celebrating his 30th anniversary - and still remains internationally successful, having racked up 11 billion total views on YouTube with clips of the live action and animated series.
Here creator Rowan Atkinson answers a few questions about his enduing creation.
What are your fondest memories from filming Mr Bean?
I'm sorry to say that I find all filming stressful but Mr Bean filming especially so, because of the burden of responsibility I feel to make it funny.
Of course you have support from other excellent actors but whether the jokes work or not tends to be down to me. And that's stressful.
However, I enjoy it when it's over and can I enjoy whatever success we have. If an audience finds it funny, then it's been worth it.
Did you expect that he would have such longevity?
I always believed that Mr. Bean had a very good chance of being successful and having longevity, partly because the comedy is mainly visual and partly because Mr Bean is essentially a child in a man's body. Across all races and cultures, the behaviour of children tends to be the same and so is easily identified and laughed at.
Why do you think he is still relevant today, 30 years on?
I refer to the previous answer; childish, anarchic behaviour will always be funny.
Did you have a favourite episode and why?
Probably the Christmas episode. I also like the church sketch in the first ever episode.
Were there any moments when you wanted Mr Bean to speak?
Often; which is why he speaks a lot in the first Mr Bean movie (Bean – The Ultimate Disaster Movie). We felt that he had to talk more so that we could tell the story. He talks more in the latest cartoon episodes: I find the way he talks funny.
Where have you encountered the biggest Bean fanbase?
There was a very crazy video signing session in Amsterdam, Holland in the mid Nineties; there were police on horseback trying to control the crowds and I was bundled out of the back door of the store into a police car.
Published: 15 Sep 2020
What do you think?