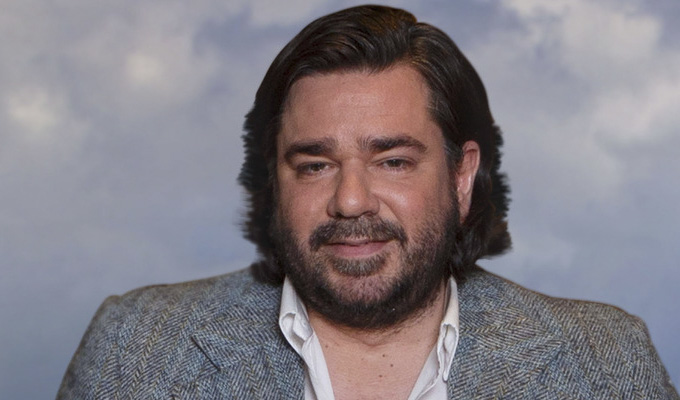 Michael Squeamish's top 10 entertainment shows from the past
Matt Berry returns to BBC Two tomorrow as rogue historian Michael Squeamish, about with four more surreal mockumentaries, starting with the history of British entertainment. By way of preview, the show's co-writer Arthur Mathews, below, offers this run-down of ten great entertainment shows from the past, done - of course - with the rigorous adherence to accuracy that the show is known for…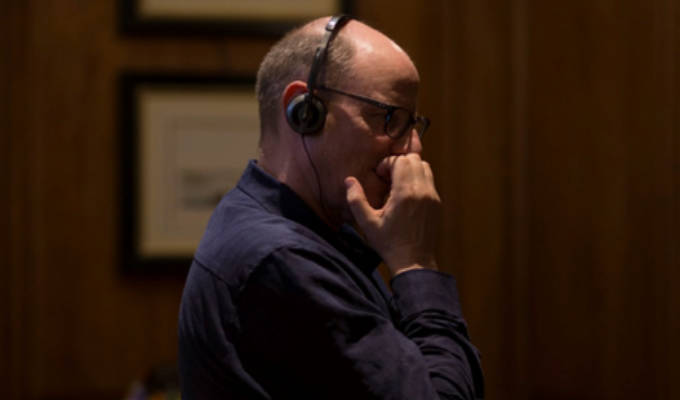 ---
1. T***s Out For The Lads!
Everything lurid and sleazy about 1970s TV was evident in this short-lived late night show from Tyne-Tees television. Featuring Page 3 models from The Sun and comedians taking part in an Xrated, innuendo-heavy saucy quiz show, after complaints from Mary Whitehouse, it was taken of air after two episodes.
2. Seniors Ten Pin Bowling From Cardiff
Went to ten series (1969-1975) before people realised watching old people bowling is dismal entertainment. However, it gained a loyal cult following when re-broadcast on a satellite TV channel last year.
3. Painting With Numbers With Sir Kenneth Clark
Although he had little artistic ability himself, the ex-director of the National Gallery and esteemed presenter of Civilisation was able to daub paint on marked-out sections of a piece of white cardboard using pre-selected colours. This required no skill at all, and Sir Kenneth was eventually replaced by a monkey.
4. Poldarks Apart
Actors who have played Poldark were lined up in front of public which have to guess who they are. As there have only ever been two Poldarks (Robin Ellis and Aiden Turner), the show only lasted three series.
5. Jingle Jangle Jungle
Veteran guitarists from 1990s Britpop groups were transported to the Amazon Rainforest where they 'riffed off' against each other for a prize of recording time in a studio under the watchful eye of producerTrevor Horn. For indie rock fans only.
6. Mr and Mrs And Mistress
The winning Mr snd Mrs Format re-vamped to include a 'Mistress' which the husband is having an affair with. Who knows Bert best? His wife Liz, or long-time mistress Deirdre? An early vehicle for post-pop career Cilla Black, it was never broadcast and locked in a vault in Granada TV for 40 years.
7. Slaughterhouse Live
Even for Channel 4, the decision to broadcast live killing of cattle from a slaughterhouse in Leeds was a controversial one. It was also quite boring. 'Once you've seen one cow killed, you've seen them all' wrote an unimpressed viewer in The Radio Times. Even an attempt to emulate the voiceover style of Big Brother maestro Marcus Bentley failed to excite viewers.
8. Heaven Is A Place On Earth
A panel show where celebrities attempted to come up with song titles which are factually inaccurate. (Other examples 'I'm Every Woman' and 'Some Guys Have All The Luck'). The decision to select the socialist historian Eric Hobsbawm as the presenter was generally perceived as being disastrous.
9. Cats On The Loose
What seemed like a good idea on paper resulted in £200,000 worth of damage and a career change for presenter Tony Wilson (who went on to found Factory Records).
10. Bars In Their Eyes
Prisoners in Manchester's Strangeways prison could 'sing their way to freedom' by impressing the governors with impressions of everyone from Elvis Presley to Adele. Unfortunately the governor was so enthralled by the competition that during the series' Grand Finale, 17 inmates escaped by digging a tunnel under the stage.
• Squeamish About... starts tomorrow (Thursday) at 10.30pm on BBC Two.
Published: 5 Aug 2020
What do you think?