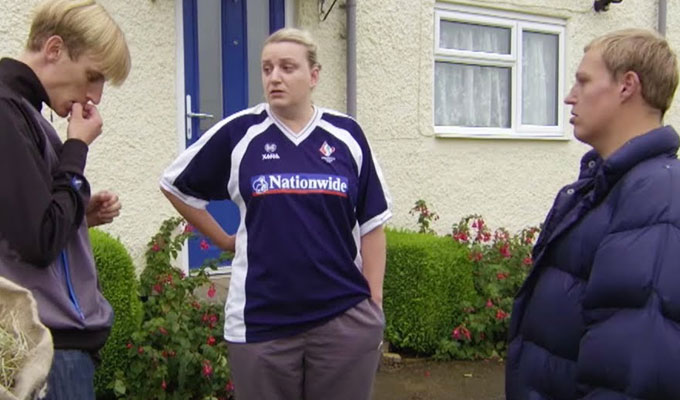 Michael had some deathbed ideas... they were absolutely mental
Daisy May Cooper chokes up with tears as she recalls Michael Sleggs, her co-star in This Country, who died last summer at the age of 33.
In tribute, the new series poignantly incorporates the death of his irritating character, Slugs, whose sends a message from beyond the grave to drop a bombshell on the quiet Cotswolds lives of cousins Kerry and Kurtan Mucklowe, played by Daisy and her brother Charlie.
At a preview screening last month, Daisy's voice choked with emotion as she recalled: 'It was such a difficult episode to write because how Kerry and Kurtan feel about Slugs is so different how Daisy and Charlie feel about him.
'It was really tough, but we wanted to make it as funny as we can because he was so funny.
'Michael was a close friend of ours, and he… he was sort of ill right before we started filming. We thought he might get better. We thought he might get another wind.'
But Sleggs, who had been suffering heart problems, died last summer. At the time, the Coopers described him as 'kind, was caring, loving… one of the most considerate, generous and gentle friends you could ever wish for, and funny.'
Their friend always wanted to be remembered in the show after his death, and Daisy spoke of how his demands demonstrated his unique sense of humour.
'He had put in deathbed requests for the third series that were absolutely fucking mental,' she recalled 'He wanted his body, in his coffin, to be in the first episode.'
Director Tom George said he was forced to 'invoke some completely made-up BBC protocol' to tell Sleggs why his funeral couldn't be filmed for the show.
The joker also wanted Paul Chahidi, who plays the fictional local vicar Francis Seaton, to officiate.
'I had to turn him down,' Chahidi said. 'There will be a real vicar in the room anyway. I'm going to push him to one side?! I don't consider it for a split second.'
As Daisy's emotions got the better of her, producer Simon Mayhew-Archer stepped in to explain more about how they tackled the difficult subject of writing Slugs out of the mockumentary.
'In a show like This Country where everything is rooted in truth, and we always try and keep things as real as possible,' he said. 'It felt very wrong and very false to say, "Slugs has gone on holiday" or "moved away".
'One thing you learn in writing is that the thing that feels the hardest – and that is going to be the hardest work and the most difficult – is usually the right thing to do.
'You try to explore other ways and easier routes and then eventually come back to it and go: no, you have to take the hard road.
'And, as testament to these guys' writing, we never dreamed in a million years that we'd get something as beautiful and yet funny, and in keeping with the person he was.'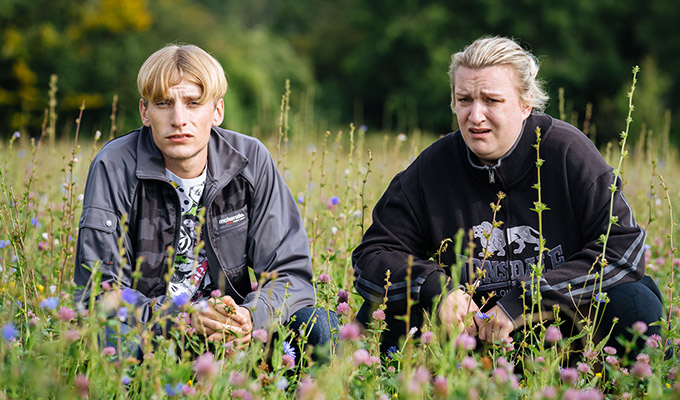 Like This Country itself, these tender, heartfelt moments at the screening in London's BFI were broken by some hilarious contributions – largely down to Daisy speaking without thought for the consequences… then collapsing into fits of laughter. 'I shouldn't do these things,' she protested – though the delighted audience disagreed.
She blurted out the email address of one of the cast members, referred to their acting coach as Miranda Hart, when her surname is actually Harcourt, and sounded off about some locals in the Gloucestershire town of Northleach, where This Country is filmed, who take umbrage at the disruption the shoot takes.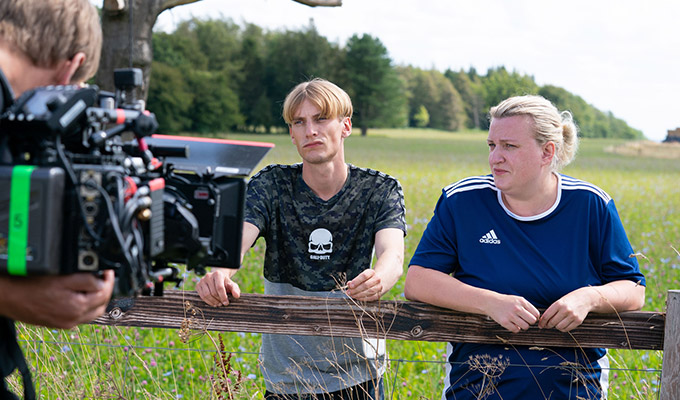 'There's a woman, right, and she really hates the show,' Daisy said.' She drives a big Land Rover and parks it right in front of the camera. Our location manager says: "I'm so sorry, we're about to film. Could you just move to that parking space that's literally two centimetres away?" and she was like, "No! I hate the show!"
Director George added that one line from the series – 'I think it's disgusting what you are doing to the village' – came verbatim from one of the more hostile locals, even if others welcome the attention of the show.
Mayhew-Archer added: 'It's a strange thing…in a creative industry, we're all terribly neurotic and we care massively what people think. And then you meet some people who go out of their way to tell you how much they hate it. I'd rather not know.'
Then Daisy piped up: 'But I'm not a fan of The Chase and I tell people!'
With a similar lack of discretion, she revealed why a gag was aimed at Paul Merton in the first series. 'He's a bit off, isn't he?' she says. 'He never laughs at anybody else's jokes. I've never met the man; I just wish he was more forthcoming…'
Over the conversation, the Coopers concede that This Country was inspired by their 'wasted youth', with details such as Kurtan's job in a sausage factory coming from real life. 'I did work in a sausage factory once,' Charlie says with disgust. 'Sorting skins for eight hours a day.'
They reveal that sales of their pre-Christmas book were poor – 'it's being pulped,' Daisy says – and that when her character flicked through a selection of terrible tattoos in the first series, she hadn't seen them before, to ensure her reaction was authentic.
At the request of a budding writer in the room, she also described how the show was commissioned – going against most newcomers are given about being selective who they work with.
'We wrote a few scenes, then I very lazily just looked at all the production companies on Google, copied and pasted it and then just forwarded it to all of them,' she said.' And they could all say that everybody else had got it.'
Once the show had been picked up, there was a difficulty in striking the right balance between plot, character and dialogue, Mayhew-Archer revealed, saying: 'It's so hard. You've got to put just enough plot, just enough narrative arc, to keep you going. But same time you just want to have scenes in which the characters talk to each other.'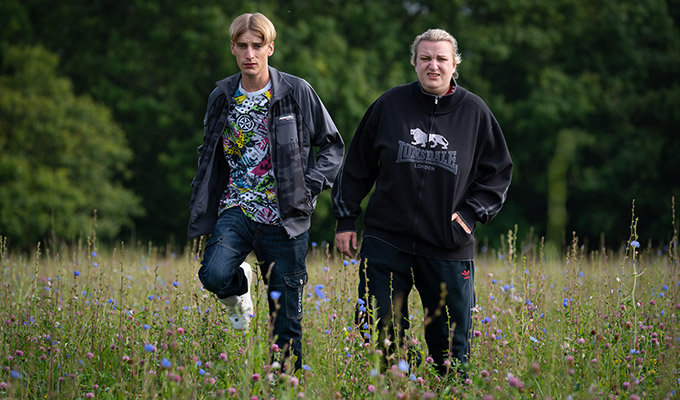 Then, of course, came the devastating news that this forthcoming third season, which starts on BBC One on Monday, will be This Country's last.
'I think we're ready for something new,' Daisy says, before joking. 'And we've run out of ideas!'
But George explained that the end was always on the cards: 'We sort of knew since we did the second series, especially given that the whole point of the show is that nothing happens in this village.'
He also said there was a certain symmetry to ending after three seasons.
'The first series was about Kurtan and about him looking to the horizon, and asking if he could get out of the village; the second series was really Kerry's series because it was about her and her dad and broken family relationships; and in lots of ways, the third series is the vicar's series.'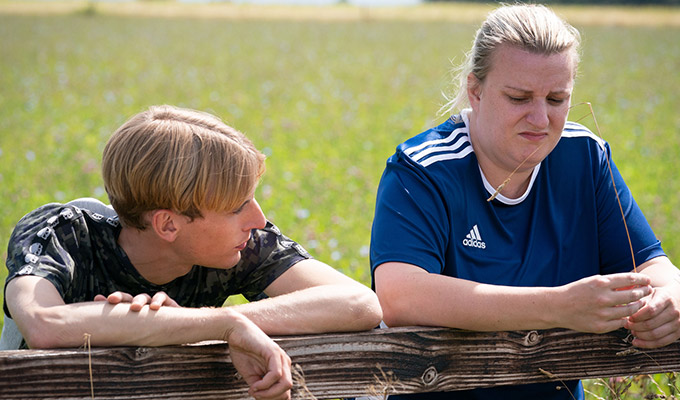 Though fans will be disappointed with the news This Country is ending, Daisy says she will continue to work with her brother – because he makes her knuckle down and do the actual writing.
And Charlie pointed out another, more poignant, reason to end: 'With Michael not being here, we really felt his absence during the whole filming of the last series. It just felt right,' he said.
• The first episode of This Country will be released on iPlayer at 7pm on Monday, then aired on BBC One at 10.35pm
Published: 11 Feb 2020
What do you think?