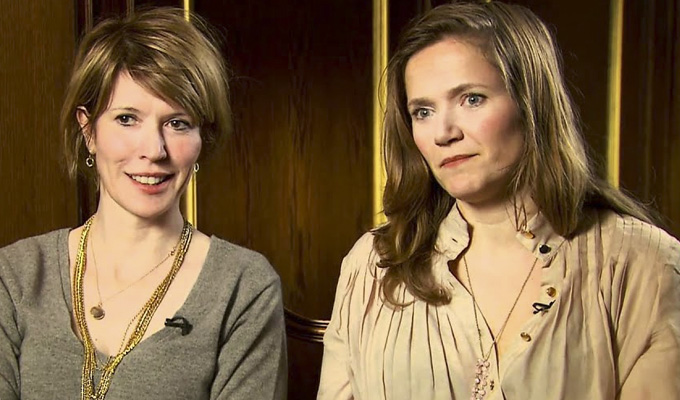 Comedy with Resonance
For more than 20 years, London-based community radio station Resonance FM has been broadcasting an eclectic mix of programming under its self--proclaimed remit to be as 'the world's first radio art station'.
Daniel Kitson, Jessica Hynes and Julia Davis, Josie Long and Stewart Lee's alter-ego Baconface are among the comedians to have found their own niche in the airwaves on the channel, though its unpredictable programming and 'chaotic' archive can make such gems hard to discover.
But here programme controller Ed Baxter has delved into the station's back catalogue to present 12 exclusive Resonance programmes for Chortle, unavailable elsewhere.
It comes ahead of the annual Resofit fundraiser for the station, to be held at the newly refitted Bloomsbury Theatre in central London on March 25. The bill includes Lee alongside Dana Alexander, Tony Law, Patrick Monahan, Simon Munnery and Naz Osmanoglu . Tickets, priced £25, are available here.
1: Quantick Speaks
November 5, 2002
Comedy writer David Quantick's first show from the station, starts off with a classic radio sketch from Bob and Ray and features music journalist David Bennun as a guest.
Listen here
2: The Harmon E Phraisyar Show
June 1, 2003
Jim Whelton - aka Xentos Fray Bentos- is one of the artists to have been given free rein by Resonance FM, Here's the Bad Poims episode from his 2003 series Listen here
4August 4, 2003
Classic Munnery from his weekly – and not hour-long - show for the station. Listen here
4: The Dinks
February 2, 2004
The Dinks were a short-lived comedy trio comprising Dan Antopolski, Craig Campbell and Tony Law, and among their products was this entirely spontaneous show. Listen here
5: Flavio Kovak's Radio 69er
April 1, 2004
Here's a real rarity,  an early broadcast by Kayvan Novak, made before Fonejacker but still featuring some prank calls and comedy alter-egos. Listen here
October 23. 2007
The poet recorded this show at his home as he didn't fancy coming to the then ramshackle radio studio. Listen here
7: Peppatits
February 26, 2008
An obscure collaboration from two queens of dark and peculiar comedy, Julia Davis and Jessica Hynes, made a couple of years before their short-lived BBC Two show Lizzie and Sarah. Listen here
8: The Museum of Techno
June 8, 2009
Comedy from an 'all-too plausible institution', courtesy of Dave Pape and Joe Kelly. Listen here
9: Channel One Minus One
October 8, 2009
A 'surreal but utterly coherent' comedy magazine show produced by James Hodder. Listen here
10: The John Dredge Nothing To Do With Anything Show
May 15, 2012
Light hearted pranks and radiophonic jokes from the prolific podcaster, writer and comedian John Dredge. Listen here
11: Sean Gittins Is Puzzled By ... Paul Foot
July 10, 2012
The absurd comedian in conversation.. Listen here
12: The Cafe Chronicles by Daniel Ruiz Tizon: Episode 1
August 6, 2018
An observational, confessional comedy compendium by Daniel Ruiz Tizon. Listen here.
Published: 14 Mar 2019
What do you think?