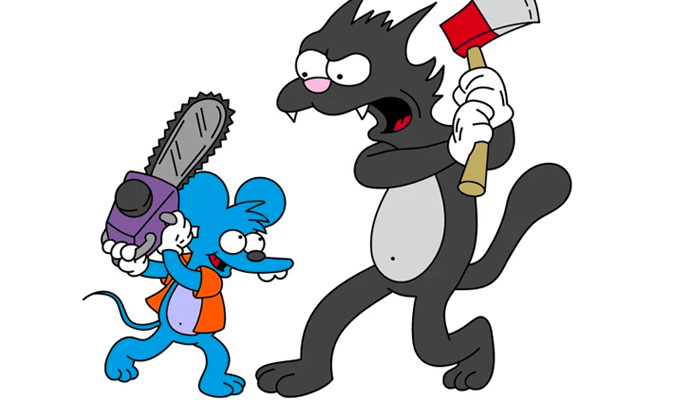 Is Scratchy the cat or the mouse?
Test your comedy knowledge with our weekly trivia quiz - compiled, as always by broadcaster and comedy historian Hayden Parker. Good luck!
1For which town did Ali G become an MP in the 2002 film Ali G Indahouse?
2.Glenda Slagg and Polly Filla are two 'columnists' for which publication?
3. How many times was Dick Emery married?
4. Portrayed by Bob Hoskins in the film Mrs Henderson Presents, who was the real life theatre impresario and manager of the Windmill Theatre, known affectionally by the nickname V.D.?
5. Harry Enfield and Paul Whitehouse hosted a spoof documentary for the 50th anniversary of which TV channel?
6. What colour was the parrot in the Monty Python Dead Parrot sketch?
7. The pandas Wan-Wang and Terry made regular appearances in which 80s comedy series?
8. The podcast No Such Thing As A Fish, is a spin off from the offices of which TV show?
9. Which comedian has written their first movie titled Six Minutes To Midnight?
10. In The Simpsons, who out of Itchy and Scratchy is the cat?
• How did you get on? Check your answers here.
Published: 10 Apr 2018
What do you think?