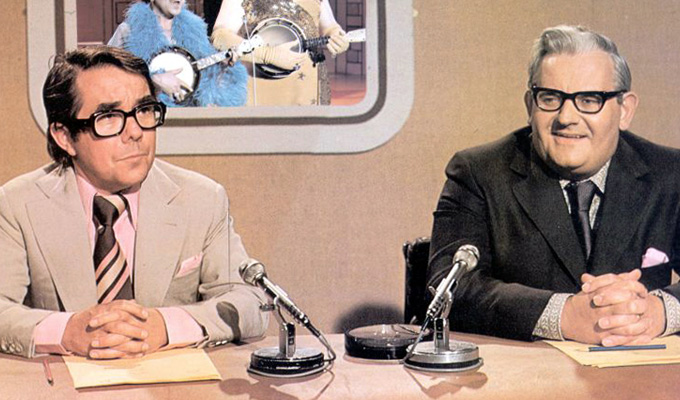 What were the Two Ronnies silent specials?
Test your comedy knowledge with our weekly trivia quiz - compiled, as always by broadcaster and comedy historian Hayden Parker. Good luck!
1.Who played the dad in the 2015 film franchise re-boot Vacation?
2. What was the name of the restaurant where the characters went for an 'English' during the famous sketch in the series Goodness Gracious Me?
3. Who played the gangsters Brick Top in Snatch and Terry Norton in Knowing Me, Knowing You with Alan Partridge?
4. Name either of The Two Ronnies silent comedy one-off specials?
5. Which theatre provided the location for the filming of the variety series The Good Old Days?
6. Which town did Jim Dale sing about in Pete's Dragon?
7. What is the name of the internet radio station that launched in 2014 which included Tom Deacon, Mark Dolan and Richard Herring in its line-up?
8. Which actress won the Lifetime Achievement Award at the 1991 British Comedy Awards, Mollie Sugden, Patricia Hayes or Beryl Reid?
9. What publication premiered in 1991 as a competitor to the long established comic magazine Viz?
10.Which character in Dad's Army often used the line 'We're doomed!'?
• How did you get on? Check your answers here
Published: 3 Apr 2018
What do you think?