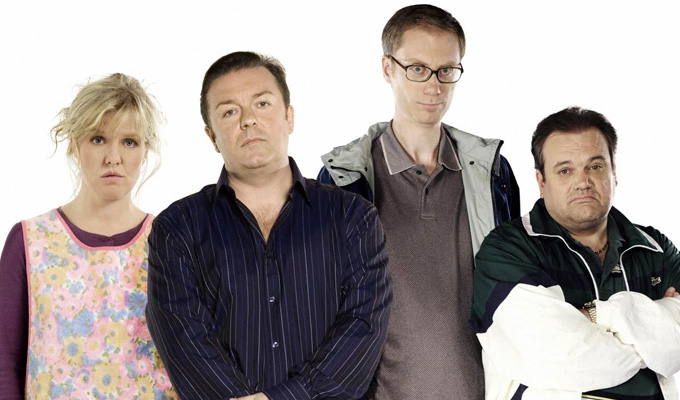 What was the name of the sitcom in Extras?
Test your comedy knowledge with our weekly trivia quiz - compiled, as always by broadcaster and comedy historian Hayden Parker. Good luck!
1. What was the name of the sitcom that Andy Millman wrote in Extras (pictured)?
2. Who played Harold's posh girlfriend in the Steptoe and Son episode 'Loathe Story'?
3. Which 1991 film starred Lenny Henry as a man who disguised himself while on the run from the mob?
4. Which actor portrayed Kenneth Williams in the BBC Four play Fantabulosa!?
5. What is the name of Julia Louis-Dreyfus's character in Veep?
6. Who provides the narration for the Channel 4 series The Undateables?
7. Which TV channel was launched by Chris Tarrant, Jethro, Mike Osman and Richard Digance in 2005?
8. Which comedian had characters including George Fungus, Perce The Wino and Leo Wanker?
9. After a nine-year absence from our screens, what was the collective title of the special Red Dwarf episodes Dave commissioned in 2009?
10. Sane Man, Revelation and Relentless were all TV specials for which American stand up?
• How did you do? Check your answers here
Published: 24 Oct 2017
What do you think?