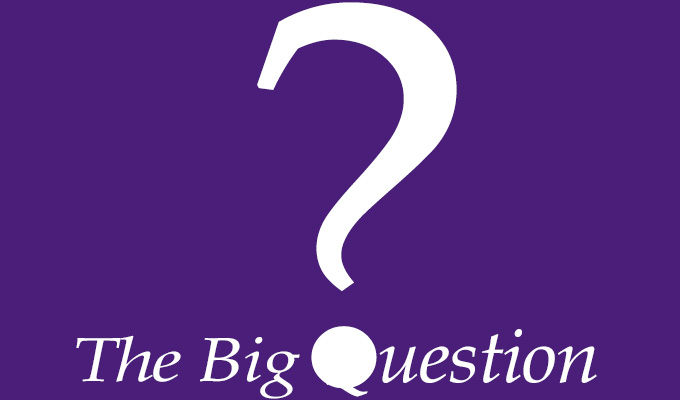 Has the 'spirit of the Fringe' been lost?
Naw. People get old and think being old means a the thing did when they were young has changed.
John Hastings Audacity, Pleasance Courtyard, 21:15
No not even slightly... People still put their heart and souls into something they really believe in - long may it continue - and long may it always go slightly wrong.
Edward Aczel, Heroes @ The Hive, 18:15
No way! Last year I performed 'Wuthering Heights' as Kate Bush at Midnight Massaoke. After I crowd-surfed my way to the end of the room, I realised I had somehow lost my amazing, lucky, red sequin show pants. We put a tweet out and spread the word around Edinburgh. Everyone in Scotland was searching for the missing show pants. Then four days later someone tweeted me with a picture of them wearing my pants and a ransom note. I got them back for a tenner.
Jess Robinson: Unravelled, Udderbelly, 19:00
The Fringe is almost a law unto itself. Year in year out there is always a threat to this 'spirit' or a not so scandalous scandal that is inevitably undermined by some spontaneous counter of mischievousness. But therein lies the rub, without the threat there is no mischief and without the mischief there is no spirit of the Fringe. Some feel even the Free Fringe is under threat now but the Fringe will always find a way to subvert. If there's nothing to rebel against? Well I think that's when the spirit of the Fringe would actually die.
Brendon Burns: Race Off, Gilded Balloon, 18:45
Hmmmm hard to say, has Edinburgh been ransacked into a world of cooperate capitalism now meaning artists struggle with it while others profit massively? Yes. Is it still one of the most magical times of year? Also yes. I think the spirit is still there you just got to dig deep and find it sometimes.
Elliot Steel: Near Life Experience , Gilded Balloon, 20:15
No. As a right winger the bigger and more corporate it gets the more I finally respect it.
Geoff Norcott: Right Leaning But Well Meaning, Underbelly, 18:40
Not at all. It exists all over the city in August, and even as everything becomes a bit more money-based, the people of the Fringe don't change. There is still that buzz of excitement; that sense of community, and that real feeling of being at something special. That truly embodies the Fringe in spite of any bureaucracy.
Andrew White - It Was Funnier In My Head, Laughing Horse @ Southside Social, 17:00
Yes and no, I think the 'spirit of the Fringe' has been lost by the Fringe proper, but it's popped up in the Free festival and fringe. Allowing creatives a chance to shine without bankrupting themselves.
Ashley Storrie: Morning Glory, The Counting House, 18:45
Yeah I think it's gone a bit illuminati with the amount of prep and previews and everything that is expected pre-Fringe. I think it should be more raw and real and unpolished.
Rachel Jackson: Bunny Boiler, Pleasance Courtyard, 22:30
No. That is a sentiment thrown around by lazy people who don't see enough shows at the Fringe. Yes it's grown and become more commercial as a whole but the rise of the free fringe and Heroes etc has balanced that out and reinvigorated the place seeing a wave of exciting new alternative comedy voices come through.
Carl Donnelly: The Nutter On The Bus, Heroes @ Bob's Blundabus, 19:30
Published: 15 Aug 2017
Recent Features
What do you think?