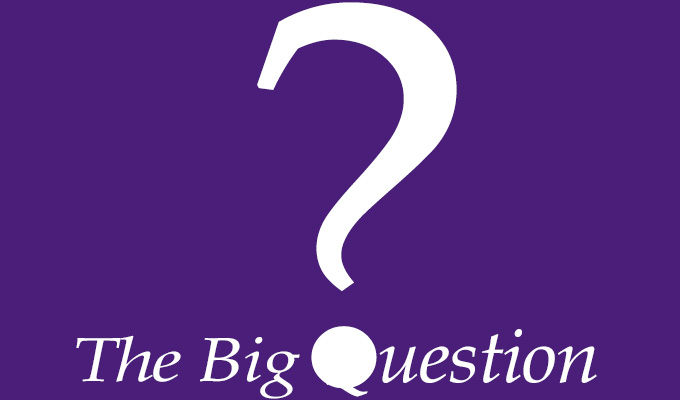 What's the worst place you've ever stayed at the Fringe?
I walked into my hostel room to find a man wanking on my bunkbed. It's the little details that can really let you down in hospitality.
Eliot Salt from Deadpan Theatre, Third Wheel, Gilded Balloon Teviot, 14:00
A mouse infested-flithy quasi flat in Leith with a permanent weed smoking squatter, it was akin to a scene from Trainspotting
Danny O' Brien: RaconTour, Underbelly Cowgate
The car park at York Races, with Mel Smith snoring in the front seat wrapped around the gear stick (I got the back seat because I did all the driving)
Richard Sparks, writer of Margarita Dreams, Underbelly Med Quad, 14:00
Oh this shithole. There were 12 comedians in one flat with two bathrooms. On the first day, one of the toilet's exploded and all the dirty toilet water seeped into the carpet. It was a sad month.
Stephen Bailey: Can't Think Straight, Laughing Horse @ The Free Sisters, 17:15
Meganus Gold. London to Edinburgh return. Megabus offer sleeper coaches with actual beds. Well, it's more like a hammock, but hey you're horizontal for a whole eight hours, which is beyond magical. You only wake up when it turns a corner. The best way to describe it is a moving hostel, but if the moving hostel was delivering prison inmates (Megabus Gold Is The New Black).
Zahra Barri: Talk Like An Egyptian, Bar 50, 21:45
At my first fringe I stayed with a live-in landlord complete with terrifying pitbull and occasionally his heroin-addict, sex-working girlfriend. He watched me have a poo through the bathroom window.
Popular Comedian Rob Mulholland, Just The Tonic At The Caves, 20:00
We have had 22 performers in a four-bedroom flat before and only ONE bathroom. We had to queue an hour for the shower. In the mornings people were so passive aggressive because everyone desperately needed a shit.
Murder, She Didn't Write, Pleasance Courtyard, 17:00
Bobby Mair's living room floor with my then-boyfriend who was cheating on me and took $10,000 off my credit card. Actually, the location was the best part of that situation.
Katharine Ferns is in Stitches, Laughing Horse @ Cabaret Voltaire, 13:30
One festival I slept for a month on a mattress that seemed to have been entirely stuffed from human pubes. I'd clean them all out and then they'd worm their way through the sheets again by the dawn. I swear they weren't mine.
Laura Davis: Cake in the Rain, Underbelly Med Quad, 20:10
In 2006 stayed in a two-bedroom ground-floor flat with 14 other people from the same show. Within a matter of days some people were using full bags of rubbish for cushions. Needless to say I didn't go back to Edinburgh for 2 years after that.
Damien Slash: Demographic, Just The Tonic @ The Caves, 21:20
Published: 9 Aug 2017
What do you think?