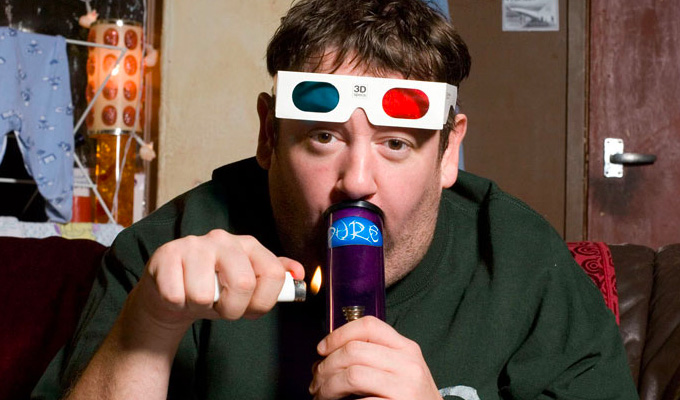 What was Johnny Vegas's character called in Ideal?
Test your comedy knowledge with our weekly trivia quiz - compiled, as always, by broadcaster and comedy historian Hayden Parker.Good luck!
1. Roy Hudd, June Whitfiled and Chris Emmet starred in which radio comedy that ran for 51 series?
2. What was the name of the drug dealing character played by Johnny Vegas in Ideal, pictured? 
3. Who was the ventriloquist accompanied by Lenny The Lion?
4. Terry Scott, Hugh Lloyd and John Clive starred in which 1960s comedy set in a garden?
5. The Simpsons started life as a small cartoon sketch on which show?
6. Who played the lead character Annie in the 2011 movie Bridesmaids?
7. Composer and comedy actor Philip Pope made an appearance in Only Fools and Horses as which character?
8. Which comedian hosted the game shows Gambit, Name That Tune and Crosswits?
9. What was the name of Kenny Everett's cartoon spaceman character?
10. The Kenneth Williams and Hugh Paddick characters Julian and Sandy would often slip into which 'language'?
• How did you do? Check your answers here.
Published:
15 Aug 2017
Recent Features
What do you think?