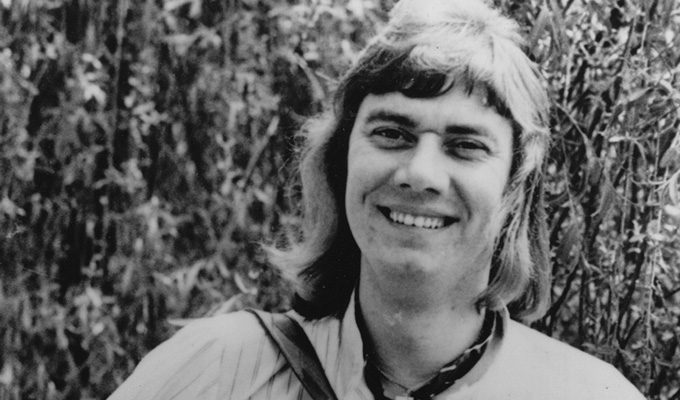 From the Sex Pistols to Peter Kay
'My dad only bought me the guitar to get me to bloody shut up'
And thus began the musical-comedy career of Bob Williamson, an only child, bored and feckless on one of his native Bolton's wet and windy half-term weekdays. The guitar became his playmate, even when it was down to two strings ('Dad never explained that these could be fixed'), as he plucked out Michael Row The Boat Ashore with relentless regularity, much to the enjoyment of his neighbours who 'tapped along with the tune on their living room walls'. 
On leaving school, Williamson got a 'job for life with a pension,' working as a Post Office clerk. Signing up for management training, he was despatched to Carlisle for a dreary sabbatical, killing time in the evenings with under-age drinking, until he stumbled across an upstairs folk club where bearded men sang their hearts out about 18th Century mining and shipping disasters. Returning to Bolton, he scoured the press and walked the streets, looking for a similar set-up; when nothing was to be found, he set one up.
By some weird word-of-mouth grapevine osmosis, Bob's modest folk night attracted a host of performers – Mike Harding, Ralph McTell, The Fureys and the Humblebums, comprising of Billy Connolly and Gerry Rafferty. Acts would play these clubs, send reciprocal invites and crash at each others' houses to minimise expenses. 
Much later, as a solo stand-up comic, Billy Connolly complained that the bedroom where Bob put him was 'a pig sty.' Returning from work the next day, Bob found the Big Yin up a ladder, banana-boot-deep in emulsion, bringing the hovel to a decent standard for his three-night stay.
Gaining copious stage time, Williamson began to notice that his audience would yawn or slope off to the toilet during earnest songs about rebels marching against exploitative land owners but would hang on his every word and laugh uproariously at his light-hearted introductions and banter between songs.  He had evolved into a comedian who performed a few folk songs; and the songs themselves became an increasingly comic and self-penned set list. Bleary-eyed after yet another booze-fuelled late night gig, his supervisor reprimanded him in return for a barrage of sarcasm, stressing that there was no room for jokes during office hours. 'That was my eureka moment,' he would later recall: 'I realised I could go full time doing a job where telling jokes was the office hours.'
At this point, the fates conspired to encourage his comedic ambitions as the Post Office gave him the ... ahem ... sack. ('Although, strictly speaking, that was because they caught me writing 'Oh yes they do' on envelopes that were labelled 'Photographs – do not bend.')
Bob Williamson became a staple of the burgeoning 1970s comedy-folk scene alongside Connolly, Harding, Jasper Carrott and Max Boyce. This popular movement is often regarded as the first truly 'alternative' comedy scene, a cultural and stylistic divergence from men in dickie bows and frilly shirts telling mother-in-law jokes or churning out routines riddled with -isms. Williamson recorded a live album, Super Turn, at Greenmount Cricket Club in Bury on the modest but beautifully named Sweet Folk All records. 
The cult popularity of the record was rapidly expanded when James Stannage, the controversial late-night DJ on Manchester Piccadilly Radio, played uncensored tracks and invited Williamson into the studio as a regular and inebriated guest. 'My phone started ringing off the hook with people asking where they could get a copy. I told them that I had the last dozen pressings under my bed.'
His fan club stretched to the Bolton Wanderers football team of Peter Reid, Sam Allardyce, Frank Worthington and Co, and their manager, Ian Greaves,  introduced Williamson as a court jester, performing semi-improvised skits of players at pre-match meals. This instant-writing talent led to Williamson being summoned on a weekly basis to perform songs, poems and jokes on Granada TV's football magazine, Kick Off, and thereafter responses to quirky regional news stories on Granada Reports, where he befriended and was nurtured by the legendary Anthony H Wilson. 
Williamson rarely delved into the realm of realpolitik, although his biggest hit single, Kippers For Tea, a parody of Eurovision winner Save Your Kisses For Me, managed to reference the UK v Iceland fishing conflict and hit the dizzy heights of number 48 in the pop charts. He also contributed a track to a protest album called Free George Davis, campaigning for the release of a petty criminal given a lengthy custodial sentence on seemingly fabricated evidence. But the project was shelved when Davis was released one day before the album was due out.
Williamson's forte was old-school gags and anecdotes, punctuated by parodies of Ebony Eyes (Holland's Meat Pies) and re-hashed folk classics like Both Sides Now, The Boxer and The Wild Rover. The latter typified Williamson' saucy seaside postcard style, raging against the unbridled filth in kids' TV shows ('Cos that Harry Corbett is a dirty old creep/He's got one hand up Sooty and the other up Sweep.') Williamson also proved a dab hand at writing original material, like his twisted love song to Mavis Pilchard, or his trademark storytelling ballads of the man caught taking a wee on Candid Camera and the sweet story of The Gnome, miffed and grumpy over pigeons crapping on him and dogs mistaking him for a tree.
 He was head-hunted by a major label, EMI, for whom he released two further albums: Still Hazy After All These Beers (recorded in Grizedale National Park in front of 'a room full of disappointed old ladies who thought they were going to the bingo') and Bob Williamson's Greatest Hits Volume Six! ('The exclamation mark was added by a record company executive who was worried that people might not understand irony.') 
He also contributed to Lanky Spoken Here, an album of songs about Lancashire dialect, alongside trad-folk acts like The Fivepenny Piece and The Oldham Tinkers, as well as his lifelong friend Bernard 'The Bolton Bullfrog' Wrigley, with whom he performed in a vaudevillian double act called The Why Fronts? ('Some poems nicked from Benny Hill and a few political jokes out of Private Eye.')
Williamson's TV profile became more national than regional. He was a frequent guest on The Wheeltappers And Shunters Social Club, alongside Bernard Manning and Colin Crompton, and explored his method-acting when he played 'Folk Singer' in a talent show episode of Coronation Street, parodying his own anthemic Good Greenhalls Beer by changing the brand to Newton and Ridley. 
Williamson began to mix with the great and good of showbiz. In a hastily-manufactured country and western song at the London Palladium, he pleaded with Larry Hagman to tell everyone who shot him in the flagship TV series Dallas; the routine ended with Hagman producing a pistol from his hat and firing Blanks at Williamson, from such a close distance that he was hospitalised afterwards with 'hundreds of little pin pricks of pain.' 
He appeared on a radio show with The Sex Pistols at the height of their notoriety and, in a drunken state, invited them back to his Bolton pad when their booking at Manchester's Midland Hotel was routinely cancelled. Warning his wife that he had brought the Sex Pistols home ('She was excited at first and thought I'd been to Ann Summers'), he woke up with a hangover, expecting to find his living room trashed. When he went downstairs, he discovered Rotten, Vicious and co washing the dishes, hoovering the carpets and tidying up; on the dining table was a box of chocolates, bought as a thankyou for disturbing Mrs Williamson. 
Bob Williamson was a striking 6ft 3in ('Since I were seven years old') who had a mullet, long after it was even ironic, and a twinkle in his eye. After a short-lived marriage to a post office colleague, Janet, he began an affair with, and later married, Barbara Dooley ('She was so showbiz, her best mates were all Nolan Sisters.') 
Together, they ran the Swell Acts Agency, promoting other acts with a view to giving performing opportunities to people they liked. Sadly, Williamson's career declined as the new 'alternative' scene materialised and marginalised he and his ilk in the 1980s. He found himself needing to play two or three gigs a night to earn the same fee he used to earn for one. Granada TV no longer pointed the camera his way but asked him to do warm-up spots for shows like Square One ('The irony wasn't lost on me') and The Krypton Factor. On his last show, Gordon Burns handed him one of the original letter K puzzles in pieces; which is how it remained until the young son of his friend, Sid The Roadie, managed to build it in six minutes. 
A heavy drinker in his performing days, Williamson incorporated a rum and lemonade into his act as a ventriloquist's 'dummy'... 'Do you want to go inside ... yes please ...' The combination of decreased income and increased consumption led to his break-up with Barbara. They never had children. ('I often wondered what kind of parent I would've been. I reckon probably the father.') Waking in the middle of the night to switch off a downstairs light, Williamson fell down a flight of stairs (stone cold sober) in his home, damaged his vertebrae and was forced to retire onto the 'poverty wage' of income support. 
He continued to write for other comedians and had a silent cameo as a terrible magician in Peter Kay's Phoenix Nights. He was the first person Kay had interviewed during the writing of the sitcom to establish some classic anecdotes of the club circuit. 
In his early sixties, Williamson was diagnosed with a rare and debilitating blood disorder which ultimately led to him passing away on June 19, 2016. The sadness of his passing is slightly lifted by his performance legacy: a compilation of the best material from his three albums, Born, Bred And Buttered, was  released on Boffo Records in 2006.
The whereabouts of the Krypton Factor K-puzzle is not known.
• Bob Williamson, born 1949, died June 19, 2016.
Published: 22 Jun 2016
What do you think?