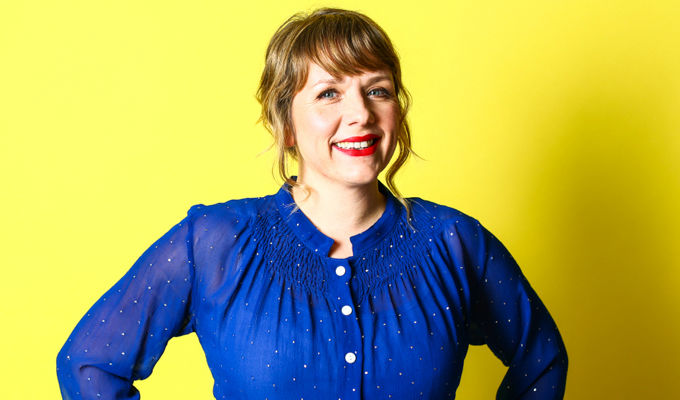 The routines that inspired us
Jack Barry
The routine that inspired me was probably Rik Mayall playing the various incarnations of Flashheart in Blackadder. His ridiculously over-the-top performance and constant innuendo, most of which went completely over my head the first time I saw it, is still one of the funniest comic performances of all time. My act now is nothing like that performance at all, but watching it at the tender age of 10 was one of the things that made me want to be a comedian. It also made me want to yell 'woof' repeatedly until my parents wanted to kill me.
Ahir Shah
I've been thinking about the 'It's Just A Ride' bit by Bill Hicks a lot recently, because as a teenager I thought it was extremely profound and now I think it's utter nonsense. I may well flip-flop a few more times in my life. I like stuff That Reminds Me of the ways I've totally U-turned on sincerely-held beliefs. Gets the cogs turning.
Carl Hutchinson
Lee Evans was the first comedian I properly watched on television. I'd always been mesmerised by comedy on television from a young age. After Match Of The Day was The Stand Up Show and I'd sit in bed giggling away quietly as I was supposed to be asleep by then. But Lee Evans was the first hour-long/hour-plus show I watched from start to finish on the then Paramount Comedy Channel.
The Services routine really sticks in my head, I don't even think it was that long, I think it may have just been the way he was saying 'Services', I haven't watched it back but I'm sure he was saying it with his jowls.
That routine, that stand-up performance got me straight out to HMV to buy all of his work available at the time and exposed me to a whole stand-up comedy section. From there I would watch Jack Dee, Frank Skinner and Dennis Leary. Thanks Lee!
Jarlath Regan
The routine that inspired me was by Zach Galifianakis. I had been toying with the idea of doing stand-up. Did a few spots and enjoyed it but it wasn't until I saw Zach do stand-up that I fell in love with it. I was at the Kilkenny festival and after his set I told my friends who were with me that I was going to quit my job. Two years later I plucked up the courage and came good on the promise. Not a lot of people know Zach's stand-up but if you track it down, you won't be disappointed and you might want to change your life.
Brett Goldstein
There is a routine in Richard Pryor: Live on the Sunset Strip where he talks about his trip to Africa. It is funny and brilliant and then at the end he tells us why he will no longer use the N-word. Given that a huge chunk of his career was spent using it, it seemed so amazing to me that he would make this change and do it so publicly. To renounce what he'd done before, all through his career, was an incredible thing to see.
We rarely see politicians or public figures change their mind or admit that their views may have been misinformed. Knowledge and empathy changes everyone and we should be allowed the space to change and grow. Our opinions don't have to be set forever. Otherwise what is the point of experience. Richard Pryor did all of this in front of us. While still being ****ing funny.
Not that stand up should be all preachy and that, just that here was a man intelligently and emotionally admitting a large fault and his willingness to change it. I loved that. Made me think you can do special things with comedy.
Since then I've mostly written about my penis so I'm not sure I'm really bringing anything particularly profound to the table if I'm honest.
Daphne
We were massively influenced by Clacko, Barrington and Pi, the original Black Country-Jamaican-Chinese comedy masters. Terry Clackford, Barrington Chambers III and Zhao Pi toured the world with their famous 'Where the devil are you from?' routine throughout the 50s, 60s, and well into the 70s.
Music halls from Northampton to Minsk roared at Clacko's outrageous one-liners, rocked to the tune of Barrington's hit 'Come out the way you raasclaat', and maintained respectful silences for each of Pi's awe-inspiring and elaborate tea ceremonies.
It's a great shame they fell from grace when it was later discovered that they were all, in fact, Mexican. Nevertheless, their legacy lives on.
Kerry Godliman
I've seen lots of routines that have inspired me. I'm so lucky to do this job; I get to see inspiring stand up every week. Only last weekend I saw Nish Kumar doing a sublime rage rant about the James Bond theme tune that had me howling with laughter.
In an effort to pick one stand out seminal routine I'd go for Billy Connolly describing the zombie. It's a brilliant conversational skit about a cocktail he'd had in America that gets you drunk from the legs up. He then demonstrates how he looked being sober at the top, but pissed from the bottom. It's a perfect piece of clowning. I was about 12 when I first saw his 'Audience with' show, and it's always stayed with me for its warmth and joyfulness. I just rewatched it on You Tube and it still makes me laugh and feel so, so glad for Billy Connolly.
• All these comedians are playing the Late Night Laughs seasion at the Royal Albert Hall, which resumes this Friday with Brett Goldstein, Kerry Godliman and Ahir Shah. Details.
Published: 29 Mar 2016
What do you think?