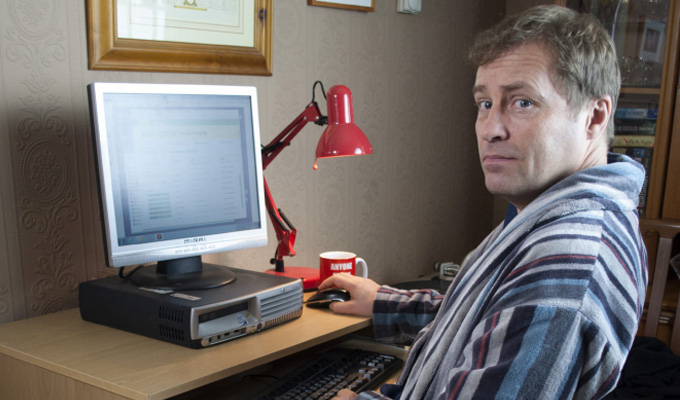 'We are masters of irony, of understatement and of dryness'
Ardal O'Hanlon and John Thomson star in the new Sky comedy After Hours, about a teenager stuck in a declining town.
Directed by Craig Cash, the six-part series has follows Willow Hannigan, played by James Tarpey, who finds himself lost when his friends head to uni and his girlfriend dumps him. All he has left is his love of local independent radio show After Hours, broadcast from a barge by Lauren (Jaime Winstone) and Ollie (Rob Kendrick).
O'Hanlon plays Willow's dad Peter, down in the dumps after losing his milk round, while John Thomson finds sanctuary on the Hannigans' sofa following a fall-out with his wife Sheila.
Written by Molly Naylor and John Osborne, After Hours launches on November 2. And here the two comedy stars talk about their involvement:
Ardal O'Hanlon
Why did you want to be part of After Hours?
I found it refreshingly warm and funny, and moving. It's a bit different – the comedy is not in your face. The writers weren't afraid to go for the real emotion and it's got a genuine quality to it. It's truthful.
The writers, Molly Naylor and John Osborne, are relative newcomers. Was working with new talent part of the appeal?
Yes. I hadn't heard of Molly and John but having read the scripts, I got a tingling feeling in my stomach. But one of the big things that really swung it for me was that they were using great music on the soundtrack.
What was it like working with Craig Cash?
He has got such a lovely manner and such integrity. He's been responsible for great comedy over the years.
What can you tell me about your character Peter?
Peter is a little bit odd. He is our hero Willow's dad and he's an unemployed milkman. He's recently lost his milk round and so he's a little bit upset with milk. But he's a good guy and he's got a lot of dignity. He doesn't let his disappointments overcome him in any way and I think that's something that comes into all the characters in the show. They live in a town that's in decline and they could easily become angry and bitter but they don't. They get on with life. They are all very positive characters and they appreciate the good things like family and community and, of course, good music.
In the show, Willow has reached a crossroads in his life. Can you remember being 18 and feeling a bit directionless?
I think it lasted about 20 years for me! Everything just seems magnified at that age. Everything is either the best thing in the world or the worst thing in the world. You have raging torrents of emotion at all times.
I do remember that when you are in love, or think you are, it just consumes your every waking moment. People talk about heartache and I can remember that kind of ache deep in the pit of your stomach. It was a real physical pain. I think this show definitely touches on those feelings.
Have you passed on much any words of wisdom to James Tarpey, who played Willow?
Not really. He's very instinctive and very natural. The others are the same. Jaime [Winstone] is really sparky and Rob [Kendrick], who plays Ollie, has got such a lovely manner and style. Susan [Cookson], who plays my wife, is brilliant as well.
And music is very important in the series, isn't it?
The soundtrack is integral. It's a really big part of it. The show is about outsiders and people who are defiant against the odds and this type of music is outsider music for the most part. It's people doing things for themselves and not worrying about what other people think. You've got artists in there who are totally outside of the mainstream and I think that's really important to the show.
What was the first album you bought?
Possibly the first album by The Boomtown Rats. I think I was a year too late for punk and so my formative years in terms of music was the first year of the new wave and I think The Boomtown Rats were Ireland's leading representative in that genre.
What sound best sums up your youth?
It was possibly X-Ray Spex: Germfree Adolescents. That was the first record I wore out from playing it too much.
Who is your musical hero?
That's one of those impossible questions to answer because it changes about 10 times in a day. I love Neil Young and people like that but, by the same token, I love The Stranglers and Johnny Cash.
Obviously you've had huge success with Father Ted, My Hero and your stand-up shows – where do you think your affinity with comedy has come from?
I come from a part of the world where everyone is actually very deadpan by nature. No one gives anything away in terms of emotion or colours their language very much. I always found that quite amusing.
I was never one of those people who were slaves to television as kids and consumed by comedy from a very early age. I had a wide range of interests but I knew from an early age that life was absurd and the only way to go on was to ridicule everything.
John Thomson
What attracted you to After Hours?
The fact that Craig [Cash] was directing it was a big bonus because we are old friends and go absolutely way back. I knew that it would be good I because I know that he wouldn't just take any project. Then I read the script and I thought it was great. Geoff is a great character too.
How did you and Craig cross paths?
Caroline [Aherne] and Craig used to do a radio show in Stockport and I used to occasionally guest. I knew Caroline from doing gigs with her and she lived on the same road as me for a while so the Craig connection came through her. She had known Craig for years.
What was it like on set?
The beauty of this script is it's very dry. You have to play it very deadpan and we found it very hard for laughing sometimes! I loved the job, it was one of those ones that I just looked forward to doing.
How would you sum up Geoff's character?
He's got a huge heart but doesn't really know how to express himself sometimes. Obviously he had a job in marketing and he's not a fool but he has difficulty in conveying his ideas. He's a bit socially awkward but he is a very likeable character. He's obviously got marriage issues with Sheila because he's desperate to win her back and some of the things he does are very touching.
There's one line that I think kind of sums Geoff up – he gives Anna a shirt the night before the gig, and says, "I don't suppose you could iron my shirt Anna? The buttons confuse me". You can learn a lot from that line of dialogue alone.
Why do you think British comedies are often held in such high esteem?
We are very sophisticated. We are masters of irony, of understatement and of dryness. We've got a good lineage, and a very strong pedigree in comedy. If something is written well and you get a decent cast, like After Hours, the performances can be so natural that the jokes tell themselves.
What was the first album you bought?
It was given to me and it moulded me. I am a drummer, I've been playing since I was 11, and I remember that I was on a French exchange trip. The weather was awful and I was stuck in an apartment in the middle of Lyon.
I used to listen to Stanley Clarke, School Days. He is an amazing bass player and it was one of my favourite albums of all time. It got me into my favourite kind of music, which is jazz funk and jazz fusion. I'm a bit set in my ways as far as music is concerned and I like the fact that people think I am odd. I've done stand-up at Glastonbury three times, but I didn't see a single band.
What song would you say summed up your youth?
When I was about 14 or 15, my favourite British band was Level 42 and Hot Water was my favourite song.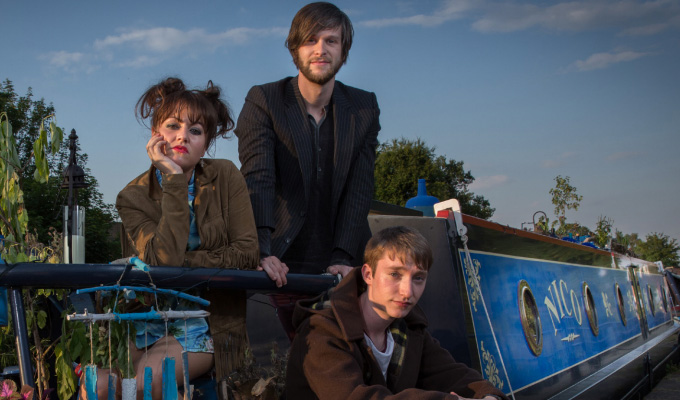 Published: 14 Oct 2015
What do you think?