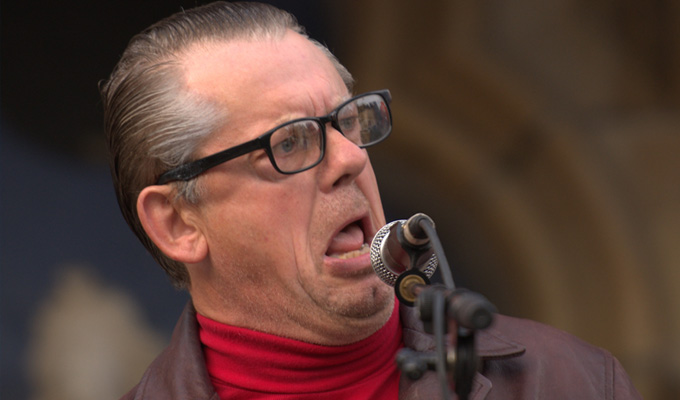 Festival No 6 in pictures
A fairytale village in Gwynedd famous for hosting the cult 1960s series The Prisoner and inspiring a range of pottery was flooded with thousands of festival goers this weekend as Festival No 6 took over Portmeirion.
Saturday was the first day of comedy at the event - and as with any festival a few cracks needed papering over by the performers, with MC John Robins taking on a dual role as usher marshalling extra seating as a couple of hundred comedy lovers who were shoehorned into a marquee venue that proved far too small, as the audience spilled outside.
Hayley Ellis from Manchester poked fun at sex and self-image with a lively routine, that was perhaps a little blue for an audience peppered with kids. After all, this festival was voted most family friendly last year.
Marcel Lucont brought along French savoir faire when he summed up the day: 'It's warm and sunny in a place surrounded by woodland glades, mountains and the sea. So why would anyone want to sit on a darkened room? Of course …it's England.'
Well, his remark was spot on – except, of course, we were in Wales.
Sara Pascoe voiced out loud every woman's inner monologue about men, sex and relationships. Her polished performance helped by prompts written on her hand, as caught in our photo.
Outside in the village's sun-drenched central plaza, John Shuttleworth barnstormed his way through a 45-minute set showcasing his quirky take on everyday life. Serial Cereal Eater, Austin Ambassador Y-Reg and I Can't Go Back To Savoury Now entertained an audience from toddlers to pensioners.
The festival came to a close on Sunday with headliner Josh Widdicombe rounding off the comedy bill.
On the final day, while music turned back the clock on the main festival stages with The Undertones, Martha Reeves and Beautiful South's Paul Heaton and Jacqui Abbott, the comedy line-up was more up-to-the-minute.
MC Nish Kumar jollied along the proceedings, while Vikki Stone provided a musical interlude to punctuate sessions by some familiar faces such as Jonny Pelham, Fin Taylor and James Acaster.
The recurring theme was the unique beauty of the venue and the chilled vibe – and the rumour is the organisers have signed a ten-year licence with the Mediterranean-style village to ensure the festival remains part of the comedy calendar.
Words : Steve Sims.Images: Amanda Sims
...
Published: 7 Sep 2014
What do you think?