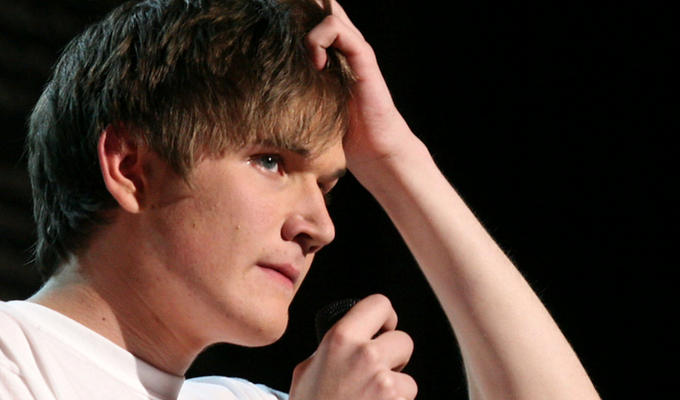 10 great stand-up specials on Netflix
As Jim Jefferies' new show Bare launches a new batch of exclusive comedians' specials on Netflix, here are ten more of the best stand-ups on the subscription-based on-demand service. (Jim Jefferies: Bare is reviewed here).
Fiercely smart, barbed and insightful, this taut, multilayered special showcases Burnham's many talents as he grapples with art versus entertainment; fame versus integrity. So many jokes and so many ideas, it'll make your head spin. Full review of the live show.
2. Louis CK Live At The Beacon (2011)
A typically confessional show in which CK frankly admits to a litany of petty thoughts and selfish deeds that resonate among every spoiled, lazy person who watches it. Full review.
3. Tim Minchin: Ready for This? (2010)
Minchin's second stand-up show and arguably the best, this includes his rationalist 'love' song If I Didn't Have You, Storm, his nine-and-a-half beat poem, and the rock epic Dark Side. Plus the best response to a bad review ever. Full review.

4. Doug Stanhope: Beer Hall Putsch (2013)
Last year's offering from one of the most inventive, envelope-pushing comics out there. We probably can't say more about this fierce, fearless and dark comedian in the rock-and-roll spirit than the Netflix subscriber who left the review: 'That was one of the most disgusting things i've ever seen and it was fantastic on every single level.'
5. Mike Birbiglia: My Girlfriend's Boyfriend (2013)
A funny, warm and engaging storytelling show in which Birbiglia shares some of his romantic trials and tribulations, from his first kiss to his current relationship. Brilliant observational routines are smuggled into the tightly constructed story, told with a compelling style. Full review of the live show.
A catalogue of well-told road stories from one of the most-travelled men in comedy, from an incident with security at an Indonesian airport to being offered a stage pass to an Iron Maiden concert – all told with impressive, hilarious imagery. Full review of the live show .
7. Maria Bamford: The Special Special Special (2012)
Not laugh-a-minute, but an intriguing, raw and personal special showing a different side to what stand-up can achieve. The droll, troubled Bamford performs this soul-baring material not in a glitzy theatre, but in the intimacy of her own house to the toughest crowd of all – her parents. Full review.
So Richard Herring puts a lot of stuff out on the internet, but there's nothing quite like his well-polished touring shows, such as this one which debuted at the 2011 Edinburgh Fringe and covers not only his love for his girlfriend, after many years of wild-oats sowing, but also a touching story about love for his grandmother. Emotional and funny stuff. Full review of the live show.
9. The Comedians of Comedy (2007)
A showcase tour that crystallised the importance of the growing band of more alternative stand-ups of the time. Featuring the likes of Patton Oswalt, Maria Bamford, Zach Galifianakis, Brian Posehn, Sarah Silverman and David Cross, it's a mixed bag, but an interesting one.
10. Aziz Ansari: Buried Alive (2013)
The Parks and Recreation star delivers eloquent, if borderline cocky, musings on whether he should sacrifice his carefree life to settle down and marry. It's consciously smart stuff, entertainingly told. Full review of the live show.
Published: 31 Aug 2014