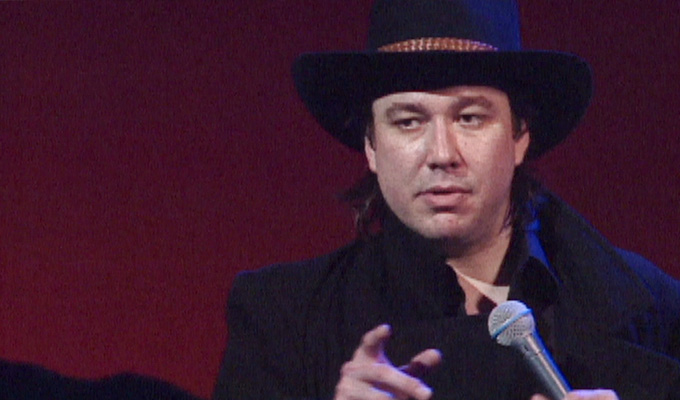 Bill Hicks: A career in videos
Twenty years ago to the day, Bill Hicks died of pancreatic cancer, at just 34 years old… although his legacy is still felt across stand-up today. Here are ten clips from his hugely influential, and tragically short-lived, career…
Houston, Texas 1985
Houston is where it all started for Hicks, when he used to sneak out of home when still at school to attend comedy clubs, He was part to the Houston Outlaw comics, which also include Sam Kinison and committed to speaking their minds. Here is Hicks at an early televised performance.
Chicago, 1989
A notorious clip from his I'm Sorry Folks show, in which Hicks shows a zero-tolerance approach to hecklers, with genuine anger.
Dangerous, 1990
Hick releases his first stand-up album in 1990, including this famous segment about anti-intellectualism in America:
Just For Laughs, 1990
The Montreal festival has a reputation for being something of a mainstream trade fair. But it was this performance at the 1990 event which caught the attention of executive of British production company Hat Trick, who subsequently brought him to the UK, where he was warmly embraced, setting him on the road to fame that had so far eluded him back home.
Ninja Bachelor Party
With pals, Kevin Booth, and David Johndrow, Hicks spent a decade half-assedly working on this parody of martial arts movies that was intentionally dubbed badly. Released in 1991, it's fairly ropey, but has a certain cult status.
Revelations, 1992
Probably Hicks's most-quoted bit… on marketing and advertising, recorded live at the Dominion Theatre in London and released the following year.
On the Clive Anderson Show, 1992
Interviewed on Channel 4 during his 1992 Dangerous tour:
Feud with Denis Leary
Hicks was friends with Leary – until 1993 when Leary released his album No Cure for Cancer, which contained many routines and lines similar to Hick's (and George Carlin's come to that). Hicks was reportedly furious and never spoke again:
Late Night with David Letterman, October 1, 1993
This is the set that David Letterman dropped from his late-night show; possibly over religious jokes, possibly because a pro-life ad aired during a commercial break, and he had performed pro-choice material. Hicks felt betrayed and never appeared on the show afterward. Letterman finally aired the censored routine in its entirety on January 30, 2009, when Hicks's mother, Mary, was in the studio:
February 26, 1994
Bill Hicks dies at 34 from pancreatic cancer. He wrote as his 'last words': 'I left in love, in laughter, and in truth and wherever truth, love and laughter abide, I am there in spirit.'
Published: 26 Feb 2014
What do you think?