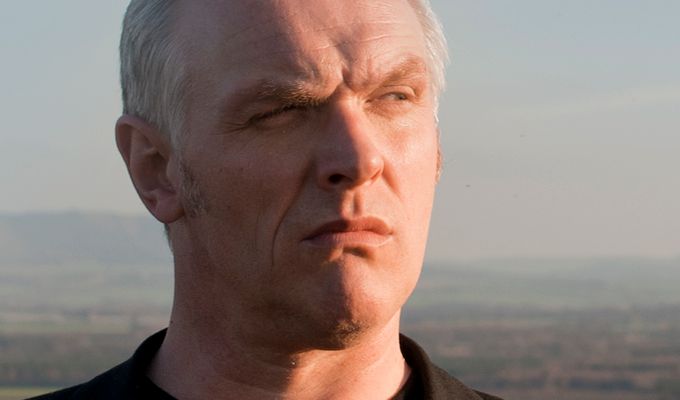 Greg Davies in Man Down
Greg Davies is clearly a man with no sense of shame, given the indignities he is prepared to suffer in the name of comedy. The sight of him stuffing his considerable belly into a revealing salsa outfit several sizes too small is funny enough... and that's before he starts to dance to a disinterested audience.
His Man Down character Dan is like a three-dimensional version of Homer Simpson, a well-meaning dimwit whose solution to any problem is to embark upon an extravagant, woefully misguided and harebrained scheme, sure to come crashing down spectacularly around his ears.
Across the series, his aim is to win back his girlfriend, who walks out on him because of his inability to function as a normal human being, a motive which adds a poignancy to the slapstick, especially as he is so lost in the real world he really needs a partner to help him.
Instead he has been left with his two mates, as played by Roisin Conaty and Mike Wozniak. She's as nuts as Dan is, and only encourages his insanity, while he is long-suffering, reluctantly acting as accomplice with a resigned weariness.
And if Dan is dysfunctional, you only have to look at Dad – brilliantly played with a devilish glint by lookalike Rik Mayall – to know where he gets it from, as he launches random attacks like Inspector Clouseau's Cato or plays horrific practical jokes.
The show is rich with big set pieces, which have something of a sketch quality. But oddball Dad aside, they emerge organically from the admittedly rather offbeat actions of the characters, especially Dan, who always ends up in a mess of his own making.
Scripts are tightly plotted to provide tight internal logic and pack a lot into one half-hour, with scenes set in the classroom fleshing out how little Dan has invested in his future. The show – especially in the second episode, which has less exposition to worry about – rich with silly physical humour.
At heart, it's a brilliant example of a mainstream sitcom (just with a bit too much swearing for primetime) but with a twist and heart of its own. Channel 4 – and Greg Davies – deserve to have a monster hit on their hands.
–by Steve Bennett
Published: 27 Aug 2013
What do you think?