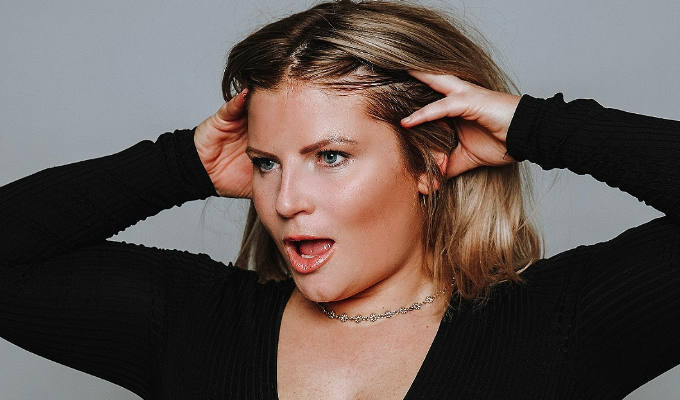 What I've learned about marketing a show at the Edinburgh Fringe
Being a stand-up comedian can actually take you down a lot of unexpected career paths.
For me, I ended up getting hired as a 'creative' at an advertising agency in London. They said I had a unique comedy background and wanted someone to write 'funny' scripts. I'm now a lead creative and one thing I know in-and-out is how to build a brand and get results in the world of social and digital advertising. (Extremely handy when it comes to selling tickets right?)
This is going to be my debut year at the Edinburgh Fringe and I'm so excited. My producer and management team have been guiding me through everything I need to know. I was really surprised when we got to the 'marketing' bit.
I'd imagined the first thing we'd do is build an online audience profile and structure a budget around running bright animated ads on Instagram and Twitter, driving audiences to buy tickets. However, when I mentioned that, I was told to take a deep breath and have a seat.
They proceeded to calmly explain to me how Edinburgh marketing works and that's when I realised it seemingly existed in a twilight zone of time travel, barely having progressed since the 1990s.
I was informed that I would need to spend a lot of money on physically printed posters and also hire someone to do 'PR.' I couldn't get my head around why this was all so old-school and then I finally clicked. The reason it works like this is because instead of trying to sell tickets to the public directly and build your own brand, the entire focus of Edinburgh marketing is about getting reviewers to come to your shows. Because of this, the marketing we do needs to exist inside a realm that reviewers live in. We're targeting an internal customer.
It's basically business-to-business at this point.
Getting show reviews is literally how you get bums on seats in Edinburgh. But as a newbie, this concept felt quite counterintuitive.
I'm going to be watching a lot of comedy shows while I'm at the festival and with all due respect, the last way I'd be influenced into buying a ticket would be from reading a review of a show. I'm far more likely to go to an act's Instagram page, get a vibe for their taste in memes, check out any of their videos and then buy a ticket directly from their bio.
That being said, there are plenty of times when reviews are hugely helpful, like restaurants for example. This made me realise I had to stop thinking of myself as a comedian, and start thinking of myself as a pop-up restaurant in Shoreditch High Street.
However, even a pop up restaurant in Shoreditch High Street doesn't rely solely on customer reviews. They definitely also have a social marketing strategy running across multiple channels. So, I've decided to do both. I'm happily participating in the world of Edinburgh marketing whilst also building an Instagram lens to promote the show alongside a paid digital strategy with a specifically targeted audience. (eg: everyone who follows @LoveOfHuns).
It's interesting food for thought. I'm excited to track the results and see which avenue drives the most traffic. I've got my predictions but I'll keep them to myself until September. By the way, if you're reading this and you know anyone who might want to review my show, send them my way.
Also feel free to follow me on Instagram. I post lots of surreal memes and lots of thirst traps. XOXO Gossip Girl…
• Alice Brine's Brinestorm will be at the Gilded Balloon Turret at 4.20pm during the Fringe.
Published: 28 Jun 2022
What do you think?