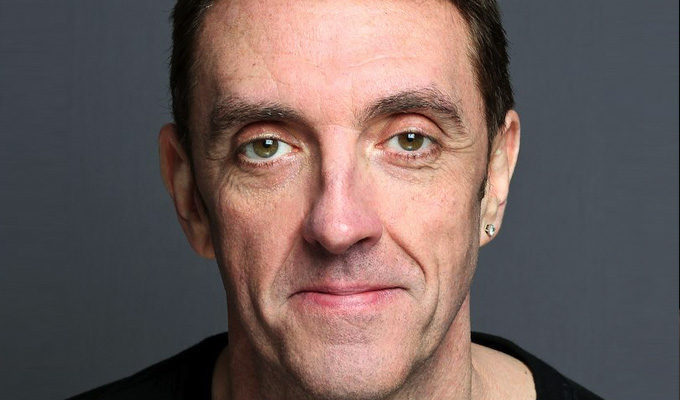 Was the Soho Theatre right to cancel Chris McGlade?
The Soho Theatre faced an almost impossible dilemma in deciding whether to book comedian Chris McGlade for a second run.
Railing against the politically correct with more intelligence and authenticity than most knee-jerk right-wing columnists, his stand-up show, Forgiveness, is probably just the thing this bastion of progressive middle-class London needs to broaden its audience.
But it would be naive to say there's nothing problematic in the show's content - especially in a time of heightened sensitivities about race.
When I saw it in a tiny room at the 2019 Edinburgh Fringe, I bristled at some of the provocative language and the avowedly anti-woke sentiment, especially the poem Right To Hate, which went on to go viral among those it champions. But making liberal audiences feel uncomfortable was precisely McGlade's intention.
Context is all, and the Teesider's ultimate message was one of tolerance – even of the intolerant – and, as the title promises, forgiveness. McGlade's father was murdered, and he has found it in himself to forgive the killer which, as he posits, surely shows he hasn't a hateful bone in his body – and his comedy is not an excuse to slip in racist gags under the guise of 'free speech'.
McGlade, perhaps more than any other comic, wears his heart on his sleeve. His frustrated howl against what he considers the patronising, censorious hand of liberalism is passionate and sincere. This, I think, sets him aside from Andrew Lawerence, whose cancelled gigs last week are harder to mourn. Lawrence's tweets, presumably intended as a joke, in the wake of England's Euros defeat were hard to distinguish from actual racism. And Lawrence, well-educated at a nice Surrey school and Prince William's alma-mater, St Andrews, seems more cynical and more intent on division than consensus.
When he emerged on the circuit to such such acclaim, his 'wretched me' persona was compelling. But somewhere along the way, after several well-received Radio Four, series he started directing blame for his miserable existence at 'ethnic comedians and women-posing-as-comedians' getting ahead of him – and his embittered shtick seemed a lot less funny.
McGlade, superficially, comes from a similar place. He rails against the notion of 'white privilege', complaining that there's nothing privileged about being a white working-class kid with few prospects. But that's to misunderstand the concept: however awful that life is, if you are not white but otherwise in the same boat, you have extra layers of shit to deal with. But the phrase is easily misinterpreted as downplaying the systemic neglect of the white working-class, and as equalities chief Baroness Falkner said today. The comic is not an outlier in his contempt for the term.
Similarly, McGlade argues – uncomfortably – that taboo language about race needs to be considered in context, whether it's used neutrally or in banter, rather than in hate. 'Don't confuse my use of slang for racism and bigotry' goes one line in his poem. But one man's banter easily becomes another man's abuse… and I'm not sure it's the place of a white comic to say what's racist. Nor is it any great assault on freedom of speech to lose from our language words that are often - if not always - used with venomous hate.
In short, I disagree with many of McGlade's conclusions. And I think some of his arguments, especially shorn of the context of an hour in his engrossing company, could be taken to support unpleasant elements in society.
Yet he also passionately, intelligently and eloquently expresses the opinion of a neglected demographic – and that is worth hearing. You can join the dots to bigger issues like Brexit 'had enough of experts' thinking and to the fall of 'red wall' seats where voters thought Labour's progressive ideas had no resonance to their daily lives.
McGlade makes liberals think about how their diktats, however well-meaning, are perceived by his peers. How moves to make Britain a fairer place can be (mis)interpreted as personal attacks. That a relatively privileged middle-class group are condemning the working class as ignorant and racist, and burdening them with the sins of their ancestors, when they haven't received the benefits.
A little understanding across that chasm would not go amiss from either side and over his hour McGlade tries to explain where he and his kin are coming from, rather than trying to divide: even as he sticks to his guns and the liberal left stick to theirs. It's not always an easy listen, but it seems important to understand.
But we know how febrile the 'culture war' environment is, full of bad-faith actors amplifying comments out of context, defining their tribe by hatred for the other – and there's plenty in what McGlade says that could be used in this battle.
If I was programming the Soho Theatre, would I book him? I'd like to hope I would… if I was being idealist. Realistically, pragmatically, however, the cowardly instinct to avoid that fight might prevail. If his appearance was pounced on as an example of backing intolerance, whether fairly or not, the venue could be putting their business, their staff's livelihood and the great work they do in giving other overlooked groups a voice in the theatre at risk.
Yet by not inviting him back, he is further outcast, amplifying the feeling that he is being silenced and victimised. Even though he has shown himself willing to make some adjustments to his material at the venue's behest.
Should anyone not following the liberal status quo be driven to their own dark corners of the comedy world, where they can be weaponised by the alt-right, and fuelled only by their opposition to the progressive?
Surely a middle ground, tolerant to opposing sides even while arguing against them, would be a more welcoming place.. and possibly where minds might get changed.
But not just comedy, but our whole society, seems to have long passed that point.
Published: 19 Jul 2021
Recent Opinions
What do you think?