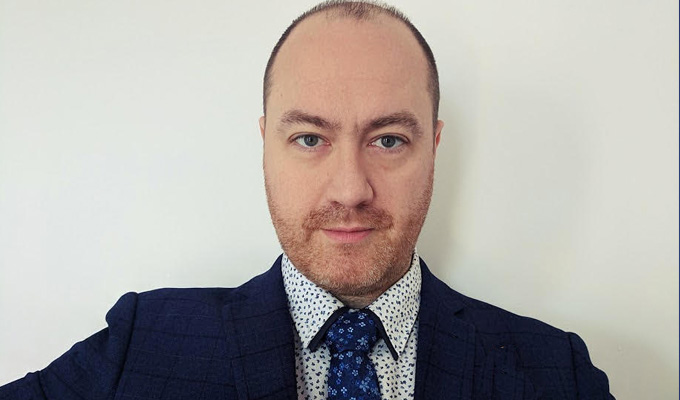 If speed's the only measure of topical comedy then social media has won
Denis Norden, the comedy writer who gave us some classic gags in the 1950s, said that being funny is harder in the modern world because humour is so ubiquitous. He commented that you can find jokes on greeting cards and the sticks inside ice lollies, which made it harder to have your humour stand out.
He said that in the 1990s, in a time before social media. You try being funny these days.
Being a topical comedian brings with it certain challenges. When I first started out on the circuit I'd see other acts craft and hone a line over months till it was perfect shape to get a laugh. Trying to follow that process with a topical joke will never work; by the time you have tested the line in front of several audiences the news story has become tomorrow's recycling.
I learned the lesson that you had to be fast. But if speed was the only measure of topical comedy then social media has won.
If you're a news junkie like I am you'll get alerts on your phone that tell you a big story has broken. Within seconds you can go on Twitter and find that someone has already been sarcastic about it. In less time than it takes you to open your social media app someone has already created a Game of Thrones themes meme about the breaking story.
Are topical comedians still needed when social media does the job quicker? People are funny, social media links people together, so it is hardly surprising that people share their humorous thoughts. And if ITV's Blockbusters taught us anything it's that two heads are better than one, so the 321 million users on Twitter are hard to beat.
It may be a little early to announce the death of topical comedy because we're seeing more of it in the media than ever before. With TV shows likes The Mash Report, The Last Leg and Matt Forde's Unspun adding to the enduring presence of The News Quiz and Have I Got News For You, the business of mocking current affairs is going strong. We haven't been replaced by Tweeters yet.
Addressing current issues on stage is working well too, as there is something special about going to a club where we can laugh at the ridiculousness of the ruling party or latest celebrity fad together. It's a reassuring act of rebellion.
One of the reasons that we still need satirists on stage, TV and radio is that social media isn't solely about the humour. For every funny meme about the future Prime Minister's drug use there are hundreds of tweets of hate.
The angry egg accounts are just as quick as the funny ones. Within seconds of the news app alert pinging on your phone you can go to social media and find someone telling the public figure the ways in which they should top themselves or what crime they hope will befall the celeb.
It poisons the well. It would be like watching an episode of Mock The Week, and after Hugh Dennis has delivered a nice one-liner about a political scandal the next panellist issues a death threat to the Secretary of State.
It would be like tuning into a Radio 4 comedy show and in the middle of the wry commentary of everyday middle-class life someone says we should throw acid at people. OK, that might be a bad example.
The millions of comments on social media are like the theoretical infinite monkeys with a typewriter apiece. If you give that many people the opportunity to comment some of them will be funny, a lot will be bland and a worrying amount will be hate-filled.
Yes, given an infinite amount of time those monkeys will recreate the works of Shakespeare but they will also type up every article on Breitbart.
Being funny on social media isn't a threat to the job of topical comedian, any more than karaoke was a threat to the singing business. It's a great place to craft your skills, to learn how to shape that joke while the story is still current and if you stand out it can help you move on to other media.
Funny people on social media won't end satire, they add to it, feed the desire for humour to be a way of shedding light on stories and maybe, just maybe, they'll raise the bar.
• Steve N Allen (Twitter) will appear in Better Than at Stand 2 at 8.50pm during the Edinburgh Fringe. Tickets here.
Published: 5 Jul 2019
What do you think?