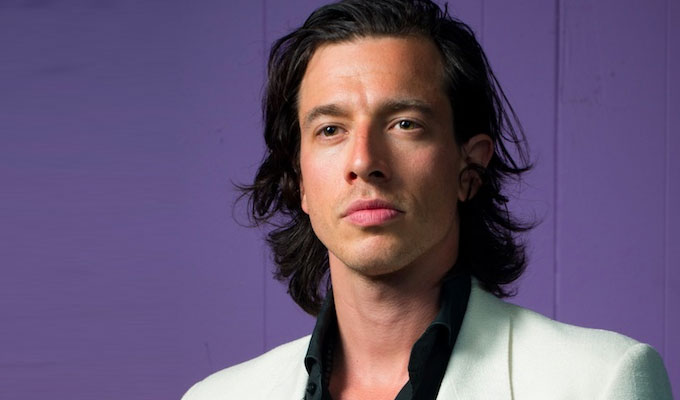 The Fringe isn't what it used to be? So what!
Each year I arrive at a Fringe Festival, be it in Europe or Australia, I hear the tired leitmotifs: 'This year's Fringe is getting more and more mainstream', 'it's not as open as it used to be'; 'the artists' bar was located in a much better spot where we could all really connect', and the confessional, 'I am losing so much money this year' (albeit if you really were, you would not be simultaneously sipping champagne.. it's probably not the Fringe making you lose money, but the way in which you spend your money).
We all are living in an age of unremembered nostalgia and celebration of what has gone. Think of the endless stream of biopics of musicians who are still fresh from the coffin or who are half a step away from to the end, think of sequels, prequels, spin-offs, remakes, mashups, think of making 'things great again', of 'taking back control', or'"going back to our good ol' currency'. And so Fringes are not as 'free-spirited' as they used to be, and end-of-the-Fringe-day conversations are under siege by toxic complaints mixed with overpriced and G&Ts with little G.
Still, if you are doing the Fringe things are not going so bad. You have found a way, either through sacrifice, careful planning or your dad's trust fund, to put the money forward for the whole run, showing everyone how hard our job is, and how well you are suffering the loss of something you have never experienced.
In the age of YouTube and the like, we are all running around with an easy-to-access sentimental bag of memories that do not belong to us but our god-like, all-reaching smartphones, I have often felt that for as hard as I tried, that sense of freedom and abandon I can see in those over-celebrated 1960s, 1970s and whatever decade you might be into, will never be paralleled in my own experience. But there is one simple retort, in the form of a double question: 'Really? So what?'
Things have changed. We are all expecting success and fun, because social media and its echo chambers make it seem more available. In those glorified days, the stars interviewed by Dick Cavett or David Letterman worked in a world that run on a completely different perception of exposure. There were very clear pyramidal structures to go through to achieve success. Those are the very same collapsing structures we are mourning now, for they do not serve us any more, even if we wish they did.
Yet, back then, those who could live off their art were very few. Quality came from scarcity. And today? I contend that to the extent of creation, nothing has changed. Scarcity, when handled properly, can deliver freedom.
I have been doing stand-up for a few years, and my main base is what we could call a periphery of comedy: Berlin.
Yes, you can raise your eyebrows and think "what has Germany got to do with comedy?" And boy, you are right. Yet the anarchism that comes from transplanting a non-native art form into a new soil is reinvigorating, for the rules are not written and everybody operates through the logic of scarcity and cooperation.
Yes, at times one has to convince the audience that it is OK to laugh in public. Also, Germans tend not to laugh because they 'might interrupt you' as a comedian. Yet, in no other scene I have witnessed such diversity and diverse perspectives, and even interpretations of doing stand-up.
Many British or Americans come over and either hate it or love it, precisely because there is no masterplan (read: industry) behind our motivations. All is individually or group run, which can sometimes come at the expense of crafting a solid act. Yet, the spirit is about growing a scene and having enthusiasm for it, which is at the base of giving life to something new, and even come up with alternative business solutions for comedy shows.
Another example is Italy, where I am from. Like in many other European countries, stand-up has made its appearance through (again!) a work of cultural assimilation via YouTube: the subbing of old English and American comedy routines.
Many stand-ups in Italy write bits that echo George Carlin, Jerry Seinfeld and Bill Hicks. Oldies. Yet, the hard but obvious history lesson that we had to face was that Italians are not Americans, or more specifically, many Italians freeze and quit listening to a set as soon as they hear the word 'menstruation', or even (wait, what?) 'fascism'.
We had to wake up the realisation that we are doing something new, but there are ways to attach it to our own history. So, in Italy we are progressively finding a way to still do 'stand-up' without the expectations of the American or English comics we are inspired by.
Standards are different. I have just been to Piacenza, where I performed at an open air festival in which our stand-up stage (or better, floor) was right across from a trap dance music stage. This is not the first time we performed under objectively unviable conditions; yet, once we get over our preconditioned notions of what ought to be, we get on stage and work with what we got. It's guerrilla-comedy in which one has to claim his right to be on stage first, and then he might eventually get to do 'his set'.
Another example of comedy in the periphery comes from my travels in the US. I met plenty of comedians there who live in their cars; but only one stood out as a true 'Fringer'. I had the honour to join him on a few of his comedy hunts with his amplifier to ask bars, venues and really anywhere where an audience could be gathered, to entertain the local clientele for tips.
I vividly remember failing to get a spot at a strip club off the Austin-Waco highway (the men were clearly uninterested), or succeeding in reviving a sleepy bar crowd right outside New Orleans. My friend even experimented touring waffle houses in the South, homeless shelters and mental hospitals throughout the country, while still doing shows in major cities. Would you consider that to be the authentic Fringe experience you are dying for?
Yes, the Fringe is not what it used to be. But maybe it is not what it used to be because we are stuck in a necrologic, arched-back narrative preventing us from searching that freedom our projects need. That freedom is earned.
And one could make the case that those ones we celebrate back then were precisely working in a positive logic of scarcity, and isn't that the point of creation in itself? If you think the Fringe sucks, do not go. If you are ready to savour it without tainting your experience with spiralling inner monologues made of 'I am not really doing what I want, but I am getting decent reviews' or 'all of these people with their phony shows are just sucking each other off', do it, and enjoy the scarcity.
Or, get out there and find your own thrill in the peripheries of comedy, where your romanticised notions of scarcity and potential freedom abound, and see whether you actually like it, or whether you were just complaining to avoid yourself.
• Filippo Spreafico is a comedian and writer. His solo show Sentimental Value is on at Laughing Horse @ The Counting House at 7pm and he co-hosts The Vagabonds of Comedy with Imaan Hadchiti at the same venue at 11.45pm.
Published: 7 Aug 2019
What do you think?