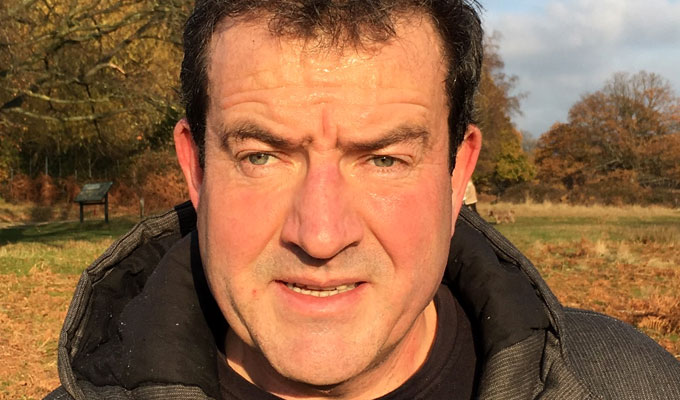 It's not just Jeremy Kyle – I've seen comedy shows stitch up the public too
Is Jeremy Kyle a one-off? No. There are hundreds more like him in TV.
I have actually taken part in two comedy pilot shows. Which is a risibly small survey sample, but still shows more research than most of what often passes for news.
The first dodgy pilot show was made by one of the giants in the independent TV production sector. TV comedy biz seems to be an oligarchy dominated by three companies, all run by Bafta schmoozers who market themselves as socialists but seem to run the most brutally capitalistic, people-crushing machines possible. These Commie Chameleons run theatres of cruelty with a narrow-eyed, stone-hearted cynicism that would make a Las Vegas casino boss look like Gandhi.
These notional socialists have an audience of 'herd left' people who like to think they are nice but have a huge appetite for cruelty. Violence and humiliation are fine as long as it's not inflicted on anyone from the fashionable parts of the human spectrum. Mind you, the emotional currency markets can be very volatile and values can go down as well as up. There are circumstances where The femme is rendered worthless against the fatwa.
Frankie Boyle exemplifies this. He will happily put the boot into Jordan, Ann Widdecombe and Rebecca Adlington when it's fashionable. But these days he's got his own show which he uses as a platform to market himself as the feminist's friend.
The cruel comedy show I auditioned for was to star Frankie Boyle as a judge. As with so many other products on British TV, it was a pound shop version of an American show. DangerMouth set up members of the public to insult each other, with the person who can inflict the most emotional trauma on their opponent emerging as the winner. The loser of each bout, as I was to discover, is unceremoniously shown the door.
The most invidious aspect of this cruel show was that they tricked us into doing it. They selected contestants on their ability to rant on any subject. Which I was OK at in the preliminaries.
It was only on the day of shooting the pilot that they told us we were going to be running each other down.
At the last minute, my opponent in the show was revealed to be a cross-dresser, who was obviously expecting a cocktail party. I'm sure they picked me for this bout because I look quite big and thuggish (I have boxed as a heavyweight) and I was quite creative at swearing about inanimate frustrations in the selection exercises. But, to their disappointment, I froze when it came to giving the tranny a kicking.
Judge Frankie Boyle was angry and disappointed. He outlined some of the physical aspects of my opponent that I could have mocked: 'Look at his arms for a start' I'd much rather talk about Frankie Boyle's hideous beard. The only insult I could think of relates to Mr Boyle-face: You can teach an ugly dog to walk backwards, but you mustn't forget to shave its arse.
Anyway, I left the studio in disgrace and, as a result, some horrible little munchkin got brave and started lobbing insults at me. I wonder if this is the sort of inspiring show that Lord Reith would have approved of.
I took part in another theatre of cruelty pilot show, this time with Rob Brydon. Again, the curse of the Booth struck, and the series never got made.
Once again, the process was the same: friendly researchers, a mis-selling over the intentions of the programme, a presenter whom nobody was allowed to make jokes about and a game involving the ritual humiliation of a member of the public.
I think John Merrick got better treatment from his circus ringmasters.
Everyone in Bafta-land has a touch of the Jeremy Kyle about them. Even news producers and directors seem to have copied his techniques.
I saw a Sky News show after the Orlando nightclub attack where 'Owen' - clearly a massively sensitive boy- threw a massive tantrum and stormed off the stage after ripping off his microphone. The producers had put him on a sofa alongside 'Julia' - a very vocal and wily operator who obviously has a talent for winding up Owen.
The introduced a subject that was bound to upset Owen. Having lit the blue touchpaper, they retired a short distance and 'whoosh!' Owen went off like a Catherine Wheel, spinning around and hissing and crackling.
I swear, all the audience stood up and chanted, Jerry Springer style: "Sky News!, Sky News! Sky News!'
We're not that different from chimpanzees. Every new round of 'disruptive technology' takes us back to base level. So does every 'revolution' in comedy. It's a race to the bottom.
Published: 24 May 2019
What do you think?