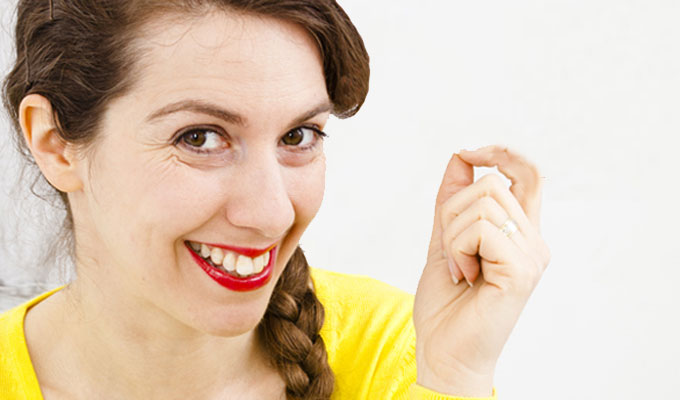 'Are you OK to get home?
The horrific killing of young Australian stand-up Eurydice Dixon walking home after a gig in Melbourne last week has highlighted the vulnerable position many comedians find themselves in late at night.
It is, of course, never right that walking through streets and parks should be considered risky behaviour, however much there's a tendency to 'victim-blame' with official statements warning women to 'take responsibility for their own safety'.
As Pia Cerveri, the organiser of a vigil for Eurydice in the park where she was killed, said: 'Every woman should have the right to walk through that park or use that space at any time of the day or night without the fear of being raped, murdered of assaulted. They have the right to get home safely. The onus is on men to change their behaviour.'And for us in comedy, if we don't travel alone at night, we don't work
However that doesn't mean that the comedy world can't try to take steps to improve the safety of women, and others, working late at night.
At the height of the #metoo a few of us female comics got together with the intention of writing a 'good practice' document. We ran out of time and energy, and found not enough support from the Equity union, and who knows if anyone would have read it anyway?
But right now I'd really welcome more of an 'are you OK to get home?' culture in the industry.
I get asked that maybe ten per cent of the time after gigs.
Often comics won't ask for help because 'weakness' can be seen as unacceptable in comedy. If you're not tough you may not get work, as off-stage vulnerability can be misinterpreted as an inability to deal with our time on stage.
But there are some simple things that gig promoters, especially, could do to help. Simply asking: 'Are you OK to get home?' would be a huge game changer.
How about:
Offering £5 expenses to open spots, to help cover the cost of a cab
Offering a lift
Booking more than one woman on a bill so the solitary female act doesn't have to get a lift or walk home with one of the men they may not know or feel safe with.
Introducing us to female staff at the club so we could travel home together, rather than with guys we often don't know. The bar will have safety practices for their staff which can extend to us.
Offering to walk us to our car.
Calling a cab from the venue
Changing a culture that comics have to be as tough offstage as they sometimes have to be on it.
Noticing and addressing anybody in the audience who have some kind of 'issue' with the comic. I've been followed to the car park by guys who I've dealt with on stage, My last gig ended with a realistic threat from a woman who I'd asked to stop talking; I got help to leave early.
Offering help without waiting for us to ask. We may be nervous of appearing weak.
Offering help without waiting for someone else on the bill to offer. They might be the creepy comic we've been avoiding.
Equally, accepting our decision if we turn down your offer, in case we genuinely feel safer without it.
This might seem a little simplistic but we need to start somewhere, and I think 'Are you OK to get home?' is a pretty good start we could all get behind.
Published: 18 Jun 2018
What do you think?