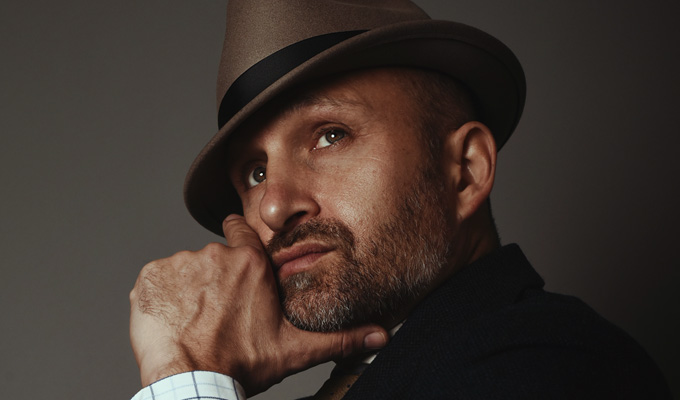 Burlesque for kids?
Occasionally, when I'm talking to a new person, and we're talking about what we do, and where we work, and I mention in passing that one of the many places I do my thing, is at burlesque and cabaret clubs, this fact will be greeted by a nudge, or a momentary but mannered widen of the eyes, perhaps accompanied by a blowing out of the cheeks, leading up, almost inevitably, to a statement along the lines of, 'well, that must be hell, eh?', usually accompanied by a crooked sly grin.
This most often happens when the person I'm talking to is a cis dude, but the kind of cis dude who would regard my usage of the word cis as political correctness gone mad, evidence of the Feminazi winning, and probably, in some way, racist.
It's always an awkward thing to react to. The implication, I guess, is that I've worked hard over the course of a 30-year career to get myself to a place where, somehow, I'm able to share a dressing room with burlesque performers. I gained their trust, the idiots, now I'm free to glare at their boobs backstage! It's ridiculous, of course, and is the fevered imaginings of someone with the intellect, libido and life experience of a 14-year-old called Gavin.
The central reason I sometimes perform in shows with burlesque performers is that these shows also book variety and cabaret acts, and that's what I am. Additionally, these are shows largely produced by women, featuring mostly women on stage, performing to an audience mainly made up of women, and that's pretty great, and certainly a nice antidote to the traditional male gender bias of many comedy clubs.
Also, a few years ago, a burlesque club named a cocktail after me. That was pretty fucking cool. I mean, anyone that knows me, knows I would have preferred a sandwich, but still, I did once get drunk on Mat Ricardos.
But there's a problem. The choice, if you're looking for somewhere tolerant and diverse, shouldn't be either (a) no, here's a bunch of stand-up comedy dudes, or (b) sure, here's some naked people.
What if you'd like the diversity of humanity, and of skillset that you'd find at a burlesque or cabaret show, but you'd rather not encounter sexualised performance, or nakedness? It doesn't seem massively outrageous to consider that there should be an option for variety without flesh, right?
I've always had a slight problem with the current state of modern circus shows. In a successful effort at re-invigorating their artform, they've taken much of the aesthetic and vibe from the burlesque resurgence. They've embraced the edgy, sexualised feel of something decadent and underground, when the reality has all too often been the same old acts, but now being told to wear less clothes and use Feeling Good as a backing track. Sometimes it works. But sometimes it just feels like someone fed Benny Hill too many espresso Martinis and made him a circus director.
And I think that's a shame, because circus and variety – the art form that I've devoted all my adult life to – is about providing something for everyone. That's its joy and its genius. You should be able to take the whole family to a variety show, and everyone, from grandparents, through to the youngest kids, should walk out with a different favourite thing.
I think that's being lost. But I'm very happy to be part of some shows that might bring it back a little bit.
For years, the fantastic people behind Comedy Club 4 Kids have been putting on stand-up comedy shows all over the country, aimed at anyone from six years old up. They've rightly gained a brilliant reputation by not pandering to kids, but rather by encouraging their performers – of which I've often been one – to appeal to the sense of anarchic creative individualism that kids have.
The shows are often surreal, raucous, silly, sweet – I've never not enjoyed them. So it seemed an obvious idea for us to work together to do for variety what they did so successfully for stand-up.
Variety Club 4 Kids will be all the spectacle, all the thrills, all the knockabout crazy, death defying, mind-warping stuff you'd get at a late-night cabaret show, but without the lame efforts to pretend that these acts can only be for adults.
I've invited some of my favourite performers from the worlds of circus, cabaret and street performing to come and bring their best stuff. We're going to fill that Spiegeltent with the sound of kids jaws hitting the floor. We're going to send those kids home wanting to run away to the circus. Just like I did.
• Mat Ricardo is Chortle's variety correspondent. His website is here, and he tweets here.
Published: 3 Apr 2018
What do you think?