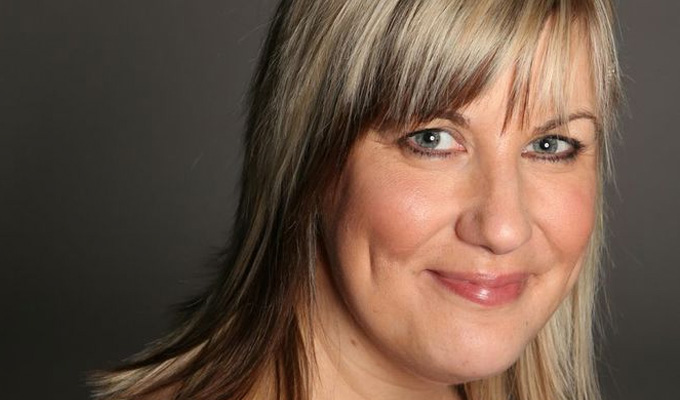 Is it because I'm Northern?
Sometimes, when you want to research something, the best thing you can do is count, add things up.
I've just spent three years at the University of Leeds researching the topic of class, gender, Northern Englishness and stand-up for a PhD. Interviewing 27 performers, reading hundreds of books and research papers and going to gigs and conferences. As well as developing and making two comedy series of my own for Radio 4.
But maybe the single most telling piece of research that I did was to look at 260 comedy reviews in newspapers and magazines, half for Northern comics, half for Southern comics, to see whether Northern comics were referred to differently to Southern comics. They were.
The biggest difference was in how often where they came from was referred to. In 55 per cent of the reviews, it was referred to when the comic was Northern. Only 20 per cent of reviews noted anything about geographical location or birthplace if the comic was from the South.
Now, that needs more unpacking. For example, is Peter Kay usually a 'Bolton funnyman' because he talks about Bolton a lot whereas Stewart Lee rarely refers to Solihull? Are there persistent references to Lucy Beaumont's Hull accent because she mentions it herself, whereas there's nothing in particular to say about Bridget Christie's Gloucestershire tones? Why isn't Jimmy Carr a Southern comic when Justin Moorhouse is often a Northern comic?
Basically (or complicatedly) this is partly about class, partly about culture and partly about history. England's traditional idea of itself is constructed from the ideal of the white, middle-class, Southern gentleman. The stereotypical Englishman. This only exists in opposition to the idea of the Northern working-class bloke.
The former is civilised and rational, the latter is barbaric and chaotic. You need one to emphasise the qualities of the other. Although you could also look at humour and identity in other post-industrial areas such as the Black Country, and Wales and compare it to how Northernness is talked about, there is something special and particular about the North-South opposition in terms of upholding England's national identity.
Essentially I'm saying, you need to keep bringing up the spectre of Bernard Manning or Roy Chubby Brown when you talk about comedians such as Justin Moorhouse and Mick Ferry because then you can keep presenting Jack Whitehall or Miranda Hart or Michael McIntyre (and consequently, David Cameron, Theresa May and Jacob Rees-Mogg) as 'quintessentially English'.
I'm not suggesting that this is a monstrous conspiracy by comedy reviewers, who happen to be mainly Southern, middle-class men. I'm saying that these stereotypes are more likely to be evoked in the world of comedy which deals, after all, in stereotypes.
I've also drawn on Sam Friedman's excellent research on comedy and taste to analyse the possible effects of this persistent stereotyping of Northerners. The comedy reviews also show a marked difference in tone when they talk about Northern comics which echoes Friedman's findings about comedy scouts.
He found that they believe that working-class, mainstream audiences like 'low-brow' comedy which they associate with comics from working-class backgrounds – including, they assume, anyone with a Northern accent. They then end up increasing these associations in a feedback loop with their choice and marketing of acts.
Many of my interviewees feel that a Northern accent is associated with being less intelligent. Arguably this is the case for any regional accent but it is amplified because of the historical and cultural background which emphasises the North-South divide.
One of the qualities most associated with Northernness is a sense of humour. So it probably seems counterintuitive that actually in terms of the Edinburgh Comedy Awards out of 35 main prize-winners and 24 newcomer awards since 1981, only six-and-a-half have been won by Northerners: Steve Coogan in 1992, Jenny Eclair in 1995, The League of Gentlemen in 1997 and Daniel Kitson in 2002. Sarah Millican took best newcomer in 2008; And both the creator of 2003 newcomer Gary Le Strange, Waen Shepherd, and the Boosh's Julian Barrett (1998) are from Yorkshire
All of these acts challenge stereotypes of Northernness in different ways. As do many acts currently on the circuit. (See for example Sophie Willan's recent work).
However, I would argue that because of this persistent socio-cultural bias of what I am calling 'The Northernness Effect', the innovative work that many Northerners do is sometimes misunderstood and underestimated by comedy tastemakers. That's without considering the effects of it being harder to break through in comedy the further away you are from the cultural centres of power – and of the massive gap in socio-economic resources between London and the South-East and the rest of England. Plus the effects of not fitting the national 'norm' in other ways such as ethnicity, sexuality or disability.
There is a kind of comedic capital in Northernness as some of the nation's most-loved comedians prove, but overall, I've found that it can hamper a comedy career on the circuit.
Will more Northerners break through and have their work truly recognised without cultural stereotypes continuing to get in the way? I hope so, but I wouldn't count on it…
• Kate Fox will be giving a talk about this topic at the Leicester Comedy Festival at 12.30pm on Sunday. Details. And an academic paper with more details of this research will be published in Comedy Studies Journal later this year.
Published: 15 Feb 2018
What do you think?