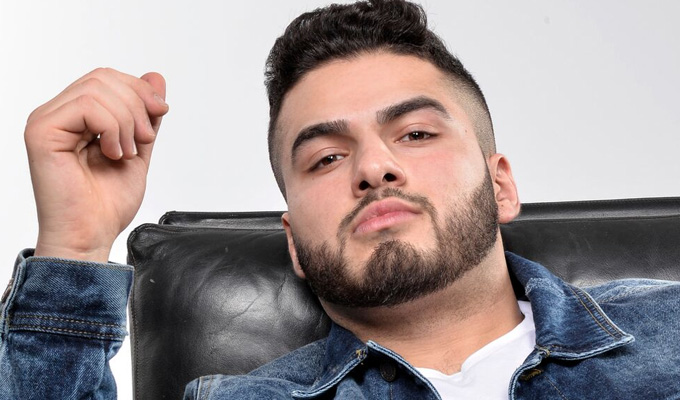 Comedians HAVE to embrace online if they want to be a success
I often hear people say: 'online is the future' – a phrase I often laugh at, as online is well and truly the present. It's not a new concept we've seen the effect the online world has had on Dane Cook, Russell Peters and Kevin Hart.
Apart from die-hard comedy fans, the odd festival goer and those who frequent a comedy night here and there, the reply you hear when you tell someone you're a comedian is: 'Amazing! Are you on YouTube? Or Instagram?'
Essentially people want a free sample of your work before they see you in action live. We're in an era where more than ever people want their performers and celebrities to be accessible to them and feel like they really know their celebrity/comedian/artist. Either they want to know you as a person or they want to know you're funny 'off-book' at every given moment.
See the popularity of podcasts and what that's done for their creators. Stuart Goldsmith with the Comedian's Comedian podcast, the QI elves and No Such Thing As A Fish and Elis James and John Robins with their podcast. It's a direct-to-consumer method that gives acts the ability to grow organically with no middle man. All have led to them being able to sell tickets to live podcasts and tour dates with limited TV appearances.
The most noticeable example of the last few months is Mo Gilligan – a comedian who regularly plays the clubs across the country. His short clips have led to him amassing more than 146,000 followers on Instagram, over 40,000 on Twitter and more on Facebook and Snapchat all of which have led him to announce a nationwide tour in the autumn.
What all these comedians have in common is they have found their fan base and the regularly interact with them. As well as their other commitments they have a consistent dialogue with their fans which, in this day and age, is essential.
TV will always have a special place but any act cannot simply rely on being on a few TV shows to boost their profile and lead them to become a nationwide success anymore. The nature of our media landscape has changed. Even some of our bigger acts in this country have used the online sphere to maximise their ticket sales. Paul Chowdhry's popular Facebook videos have led him to increase the venue sizes he plays and he's on course to play the Wembley Arena this year. Russell Kane's 'Kaneing' series has amassed millions of views and undoubtedly helped continue his success.
Comedians are notoriously bad at admin and often hate doing anything else that doesn't pertain to the actual art of stand-up. Most of us can't be bothered to update our gig listings on our website. Any act, however, who wants to reach those dizzying heights of fame needs to be more focussed on the complete package and how you market yourself as a brand holistically.
With shortening attention spans and content overload TV shows will undoubtedly invite those with large fan bases to come on their shows. If that wasn't the case, would we ever see a reality TV stars taking comedians' places on panel shows?
Having said this, what works for someone else may not work for you. I should know, I haven't found what works for me!
I think though the most important things to remember are to be yourself, make sure anything you produce is of a high quality and ensure that you are consistent with it. Stand-up won't die – but the way in which people consume it is constantly changing. Us comedians have just got to find a way to get in audiences' faces while there are 20 cat videos on their timeline to choose from. Good luck, comrades.
• Kae Kurd: Kurd Your Enthusiasm, Pleasance Courtyard, 17:30
Published: 4 Aug 2017
What do you think?