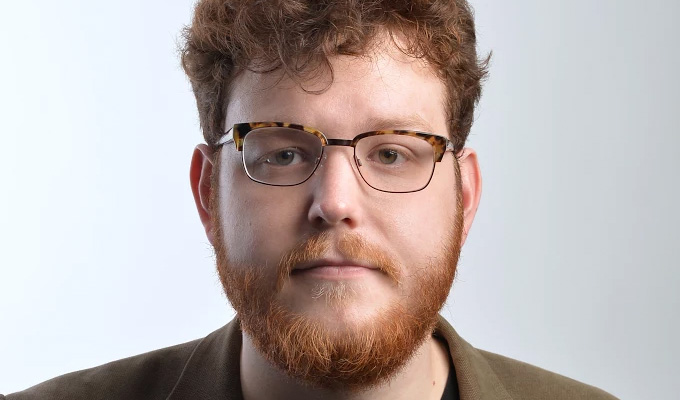 Alternative Edinburgh
Jimmy Tiff: The Error Of My Wazz
Fascinating stories from a consistently excellent comic. Jimmy Tiff has spent the past year pissing in inappropriate places and on inappropriate things, and he now reflects on how that has helped him come to terms with his past mistakes.
12.22, Mormons Bucket
The Banality of Easels
Just an easel, on stage for an hour.
11.05, Summerhall
Disputed Improvance
More hilarious improv from Palestine.
15.27, Nandos
Lol's house party.
20 new comics do five minutes each on their memories of Noel Edmond's seminal 90s TV show.
4.50,The Fondled Goblin
Zadock Bish - It's The End of the World as We Know It (And I Feel Vine)
Trump, Isis, Brexit, Global Warming, Antibiotic Resistance. Renowned Blogger/Vlogger/Journalist/Trend Setter/Vine Star and UN Peace Envoy, Zadock Bish does six second interviews with experts on what can be done about these problems. Plus, the second half of the show is him doing director's commentary on some of his most viewed Vines such as 'Watermelon on head of Dog', 'Throwing soup at a ceiling fan' and 'How girls deal with the existential realisation of mortality v how guys do'
19.00 Pleasance Huge.
Game of Jones
Craig Jones tries to tap into the zeitgeist in an attempt to sell tickets. He won't mind me sharing one of the jokes from his show, 'so you can kind of see why my life is just a bit like Game of Thrones…without the sex and violence, because I'm going through a dry spell…I haven't murdered anyone for months!!!!'
16.00 Bar Mexico
'What's the deal with all these things?'
Teddy Bellow gives an hour to his character 'Comic from the Dark Ages'
4.50, Cafe Caffey Caff Caff
Ian Huntly and Jimmy Saville Sodomize Ganesh
Edgy comedy from edgy sketch group The Sketch Offenders Register.
7am, Goded Buffoon
Live At The A Polo
Serial innovator Howard Taft (no, not that one!), follows up last years smash hit Don't Be Taft! With his new show which he performs entirely from inside a polo mint, god knows how he's going to do it, worth a look though.
12.30, Polo Mint
Isis on Ice
Provocative dance troupe, Step Up X, reinterpret Torville and Dean's Olympic medal winning Bolero routine, drawing inspiration from Isis execution videos.
17.00,The Medows.
Fleur!
Gaulier trained Jacque Merde gives us his new clown show, look out for a particularly great sketch where he mimes eating a baby tortoise for 15 mins.
16.15, The Dick and Scone Pub
Darling
Following on from the success of the Broadway show Hamilton, a rap musical about a finance minister, comes the UK's answer - 'Darling' is a rap musical about Alistair Darling dealing with the financial crash of 2008.
An excerpt from one of the songs:
Alistair Darling: 'Now hear me when I spit these rhymes/ those mortgages you sold should not have been sub prime/ you're a sinking ship/you're going down /but don't worry cos I got my main man Brown…'
Gordon Brown: 'Now listen up/ you're not quite out of luck/ as I've decided to nationalise/ you fucks.'
18.50, Edinburgh Festival Hall
Gone with the Tinder.
Following a break-up, Joey O'Reilly decided to cut off all contact with friends and family and only interact with people he met through Tinder. He hoped that it would provide some hilarious anecdotes but it just sent him into a deeper spiral of depression. I caught a preview of this, a couple of good lines if you get past the weeping.
21.38, The Demented Haggis
Jason of God?
Jason Brittle follows last years debut 'Here Comes The Jason' with his new show. Currently making waves on the circuit (his act contains a paddling pool and a wave machine) this show sees Jason wrestle with his decision to stop going to Sunday School at the age of 12. How would his life played out differently had he believed a bit more in God? Would having a faith helped him get through that time he got electrocuted on stage when his mic fell in his paddling pool?
15.57 Pleasance Cubicle.
Also some live podcasts worth checking out at the fringe/subscribing to:
ShaPoddyWaddy
Each show features a comedian discussing their favourite Shawaddywaddy song for an hour
A Pod for (Get) Your Own Back
Lindsey Jefferson, Joseph McGraw and Thomas Tallis continue their podcast of rewatching then reviewing every episode of CBBC show Get Your Own Back. Live recording on the 22nd August, in Lindsey's Airbnb
• Nathan Willcock performs his show State of the Nathan at midday at Laughing Horse @ Moriarty's and is appearing in Consignia's Panopticon, an absurdist comedy play about New Labour and atoms, at Laughing Horse @ The Mockingbird, 23.20
Published: 3 Aug 2017
What do you think?