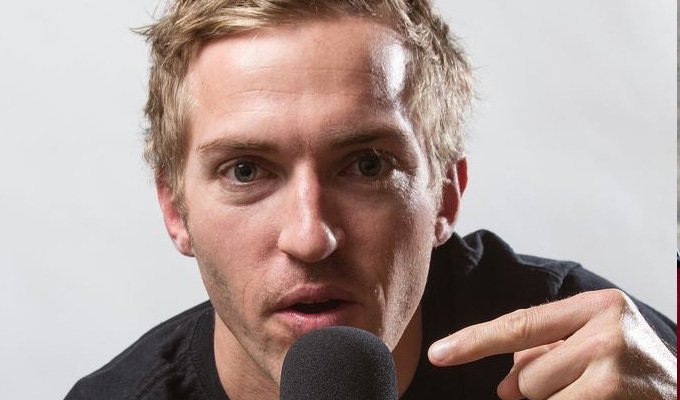 Don Rickles taught us that passion beats polish
Don Rickles may be the most posthumously misunderstood comic in the history of stand-up.
Amid the current slew of obituaries from much higher profile publications than this old rag (no offence!), not one has been able to begin their typographic eulogy without first pointing that Don Rickles was of course, 'from a different time' - ie when racism was cool. Now, they seem to say, with our publication safely at a distance from his latent racism, we can begin the homage.
Transcribing Rickles' act on paper reminds me of what Lenny Bruce complained about when he cited how he would get busted only to have his act read aloud the next day by the prosecuting attorney in court. His argument was if he, the artist, was allowed to do his act right there in court, the judge would get a much more fair representation of the subtext, if not the more important ingredient of context. That context being the nightclub, during the hour of designated performance, not broad daylight in a courtroom full of leftovers from the McCarthy era.
Let's forget the literal words Rickles uttered for a moment. Instead let's focus on craft.
Rickles never wrote a word. Yes, he repeated bits of previously extemporised moments. However, these bits were all originally off-the-cuff remarks and were never planned to be said in the future. He just went up and let what would happen, happen, allowing these preconceived moments to appear when pertinent. The result was a completely organic concoction, incubated solely on that stage.
An act like his can only be conjured up from the subconscious; from the rear cortex of the brain, the well from which the oral tradition drinks. Not the prefrontal cortex, the writers brain, where the mathematicians of the Seinfeldian ilk rely on their safe, solid, impenetrable gags (let me make note - those who are of this cloth cut, are excellent in their own right; I'm just pointing out an invisible line of artistic division here, capiche?).
Now let's talk execution.
Improvising, which is what Rickles did, is all or nothing. Do or die. Rickles often said he was like a boxer. 'If I pull my punch, it's the kiss of death'.
Do you really think he got laughs because crowds were just all racist dum-dums? Or do you follow the long-accepted fallacy, that 'crowd work' itself is just easy, and cheap? He got laughs not in what he said at all. He got laughs because of the fact he said it. He got laughs, he got approval, he won crowds, because of the totally uninhibited precision of the delivery.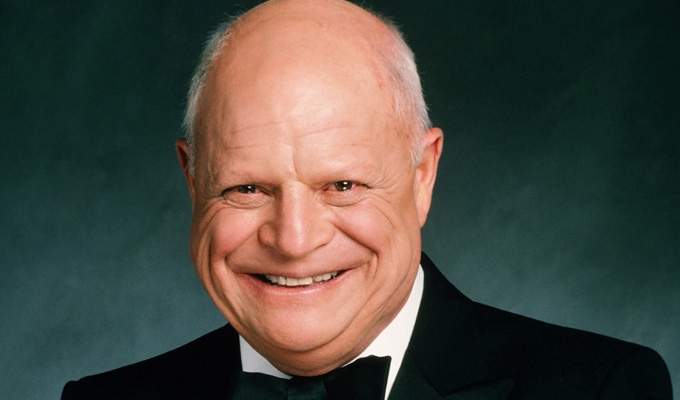 When Rickles expels a verbal fastball, that sucker is coming with pure unadulterated heat. This is the definition of unfiltered. Audiences can sense when the 'watcher at the gate of the mind' has been silenced to such a degree that nothing lies between them, and the performer's pure unadulterated thought. In essence: truth.
Audience - nix - people of all types respond to this, especially in a club setting. That's why , as a comedian, you can get bigger laughs for saying, 'oh look, a cup' on stage than trying as hard as you can to riff a clever line about Joan of Arc, even if the dots connect. This invisible chemical process is why Johnny Vegas could ostensibly stand on stage just fat and hammered and leave people coming out feeling cleansed as if they'd experienced some sort of religious experience.
Now let's talk content.
Some people don't understand art.
A great many of these people, unfortunately, write reviews for major publications which cover the arts, namely, the art of stand-up comedy. My problem with this has always been that very often an Edinburgh show, for example, will get not judged by the passion of execution, but by the general, superficial content. I've seen acts put pure passion on display only to get ridiculed for lack of a cohesive theme.
Likewise, I've seen some acts go down in a fiery blaze that to me had more guts and glory than the most tightly screwed performance piece - pieces which acts are openly allowed to admit they are, 'bored of', yet they get praise because it was glued together so pretty. Meanwhile the shambolic disaster, gets infinite demerits for the sheer fact the audience didn't laugh much, not to mention, what was the story arc?
The content is the driving force for too many. I've often said I'll take pure expression over polish, any day. Even if that means one performer ending his set lying in a piss soaked puddle of whiskey, in lieu of closing nice and tight with the same line he used to open the set in the beginning. If you're dead behind the eyes, I'm dead between the ears.
So the neophytes and the high-profile comedy dilettantes tend to focus on the words of Rickles. Which is ironic, because the man didn't write jokes. So naturally his words have no place on paper. They belong out in the atmosphere of chance, which is where he danced like a madcap rebel till the day he died. Doing stand-up into his nineties, pointing a cane at his targets when he could walk no more. Just like Billy Connolly refusing to quit even when Parkinson's is desperately trying to render his brain incapable, they do not go quietly into that good night. I love that.
As far as race goes. He's coming from a historically persecuted vantage point. Rickles was a Jew. A New York Jew. Race is treated with a bit more levity in NYC, let alone the US as a whole. It's not uncommon for people to poke fun verbally at each other, as a way to celebrate our differences with an ironic thumb in the eye to actual bigotry. Of course, none of that would make sense on paper. It's all about how you say it.
Rickles was a legend of another time it's true. But, beyond the facade, lies an energy which I believe springs eternal.
Farewell, Dummy.
Published: 9 Apr 2017
What do you think?