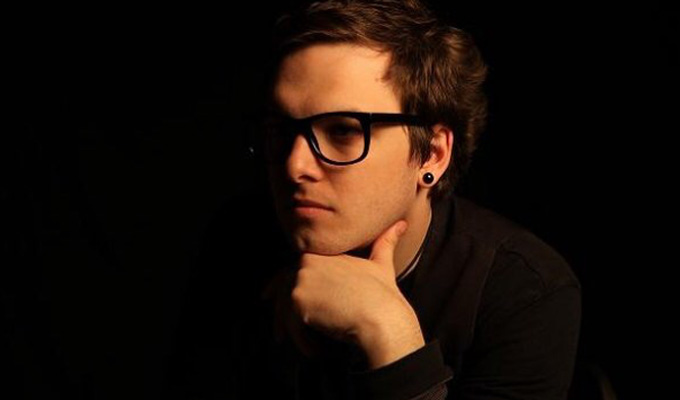 Why I'm trying to eclipse The Sun
Last Wednesday I went shopping, and, while walking past the newspaper stand, I had an idea. I decided to pick up every single copy of The Sun, put them in my trolley and take them on a little tour. 
The Sun only ever usually resides near the entrance to the supermarket, so I thought it would be nice to show it around a bit and perhaps broaden its horizons, because I've read The Sun and it's clearly a fucking moron. When I got to the cereal section, it occurred to me that if it's not illegal to decide you don't want a packet of poppadoms and dump them in with the biscuits then what's wrong with deciding you don't actually require 48 copies of the Currant Bun and then lobbing them behind the Weetabix?
I dumped the stash and continued towards the tills feeling like I'd genuinely done something quite useful. I looked over to the newspaper stand and watched as a couple of gormless wankers darted around the perspex monolith searching for their daily fix of lies, hate, manipulation and brainwashing. I didn't feel guilty. 
At that moment the idea of making a sort of instructional meme popped into my head. If this simple act of civil disobedience had never occurred to me, then perhaps it hadn't occurred to anyone. I retraced my steps and photographed the procedure, I opened up a meme-making app on my phone that I'd never really used, and put it together. I instructed people to 'take The Sun for a little walk' and then 'wang it behind the Weetabix,' finishing it off with the hashtag #eclipsethesun which I thought was pretty clever. I have since learned has already been utilised by a Liverpool based organisation called Total Eclipse of The Sun who are fighting for the same thing.
About five years ago I created the twitter account Gus The Fox, a foul-mouthed, surrealist, cartoon fox, who, over time, has evolved into a more politicised and reactionary animal. 
Often these days, the lines between what Gus is, and who I am, are so blurred that we've pretty much become the same person/fox. Gus has 100,000 followers on Twitter and over the years has written articles for Shortlist and Time Out as well as releasing a book featuring a foreword from Noel Fielding. I've always appreciated the anonymity of Gus The Fox as it's allowed me to say all sorts of daft shit without ever having to really worry about how it's perceived because, ultimately, it's not my name on the line. 
This time has been slightly different, though. This time, for the first time, I feel like I have a duty to defend what I've said and what I'm promoting. 
I put the '#eclipsethesun' meme up on Twitter and Facebook thinking it might garner a few laughs and receive the usual few hundred likes and shares but instead it snowballed and 
Went a bit viral. According to my own stats it's already spread to about 5 million people, possibly more. 
So why did it work? Well, it worked because it was kind of funny. It was a funny idea and people could get behind the dialect. People like the term 'wang it behind the Weetabix' and it's more inspiring than the bland shit people are encouraged to feel passionate about on a day-to-day basis.
It didn't take itself seriously while simultaneously, taking on a serious, political idea and presented itself in and stupid way, using a syntax that people found real. You can encourage people to stand up and fight and scream with an ernest, vitriolic message and you might be able to stir something in the masses and create a short-term, reactionary war cry, but, there's something about saying something fucking stupid that makes people regress to an infantile state, where they are comfortable. That's when they'll pay attention and get on board. Most normal people would rather pride themselves on having a personality rooted in humour and a sense of fun rather than one of anger and frustration. Weirdly that seems to be only most, not all.
So now we're at a point where my phone is continuously illuminated. People are actually doing it. All over the country people are picking up vast wads of The Sun and binning them behind toilet paper, pet food and, of course, Weetabix. 
It's actually working and why wouldn't it? It's a pretty good idea. I realised straight away that it could tangibly get to a stage where it's actually an issue. What if The Sun had to be guarded by security, what if they had to start threatening people with a new rule that meant you could only carry one copy of a tabloid newspaper in your trolley at any one point?
People are going out and actually doing it and that's good because, as far as I'm concerned, it's a solid plan and it could actually make a genuine change.
Of course when anything gets too big for its boots people start flexing their muscles and they begin playing devil's advocate, and I have been accused of censorship.
But I do believe in censorship to an extent. I don't think hardcore, anal pornography has any place on CBeebies just like I don't believe The Sun has any business being on public newspaper stands. It isn't an opinion or a demonstration of freedom of speech, it's a photoshopped, choreographed clusterfuck of lies and manipulation and, as far as I'm concerned, the same people who say it's not my place to encourage it to be obscured from public view, would be the same people who think that Mein Kampf should be in Waterstones window and Abu Hamza should be allowed to do school visits and be a guest speaker at local primary schools. 
So I don't feel bad about the game of 'eclipsethesun'. It's taking off. I want everyone to start doing it every time they go into a shop because we don't need it. 
Comedy has the power to inspire things in a way that being boring and predictable never will. Wanging The Sun behind the Weetabix is funny. And it isn't illegal so everyone can do it with a clear conscience. If we don't start embracing these random acts of dissent then nothing will change.
• Read more at gusthefox.com.
Published: 20 Nov 2016
What do you think?