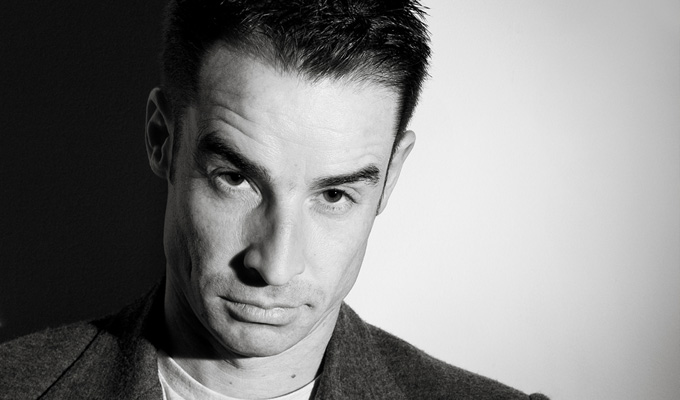 Comedy must be diverse to counter Trump's divisions
Most of us would agree that 2016 has been a grim one….. Lemmy died just before the fuller talent cull kicked in to be followed by David Bowie, Alan Rickman, Ronny Corbett, Terry Wogan, Victoria Wood and  Prince to name but a few
Oh, and then there was Brexit. 
Now, the ultimate kick to the balls of decent non-racist, non-misogynist folk, the millions of votes for the orange hate scrotum that is Donald Trump, now President-Elect. Trump, a man who routinely blew the political dog-whistle of lies and hate, vitriol for ethnic minorities and clear contempt for women.
I've already had people try and sooth the very upset me by pointing out it'll be good for comedy. Hmmm, I have a child and a decent heart, and don't like mentally deranged people who rally hate in the masses being Leader of the Free World – not really a balancing pay-off.
Why might it be good for comedy? Well, maybe people will REALLY need to laugh as their worlds become ever more grim. Certainly, Trump's a ripe target for mockery, so maybe an upswing in political gags and less stuff about internet dating on the circuit might be coming. As I said, not a balancing pay-off. At all.
What can we do when we see terrible things, or at least, bad things that can be tweaked to be improved? Each of us can generally only operate as a microcosm in this world of more than seven billion people. It's a highly diverse seven billion too, wouldn't it be wonderful if we could know a little more about the tribes in a funny and welcoming fashion? 
I'm yet to encounter a group who do not laugh in their culture (except maybe people from Finland).
I believe that we can only do what we are able, make our own efforts to balance the problems, even if on a microcosmic scale. 'Be the change you want to see in the world.' said Gandhi.  'Even if it only happens in your own postcode,' adds, erm, me.
Back in September, the brilliant comic talent that is Brendon Burns wrote a Chortle piece decrying the lack of diversity in the comedy scene. It really caught something in me.
Back in 2015 I was interviewed by Simon Caine for his excellent Ask The Industry podcast and he asked me about my diversity policy when booking gigs on the open mic scene. At the time I staged more of them than anyone else in the country.
I responded along the lines that I had no policy at all, who was I to be the decider of such issues? Further, so far as I could tell, the bookings were fairly well reflective of the scene. For example, I think female acts represent around one in eight on that circuit and there's typically a couple of females on each bill, so it was reasonable representation I thought, the balance was organic.
Of course, there are other 'minority' groups such as gay people, folks with black or brown skin, disabled… My attitude was that no one got booked 'because of…' and nobody denied a spot 'because of….' either. As I believe that I carry no notable prejudice, I assumed all was OK.
Brendon's  article snapped me out of that apathy, driven by the point that the dominating voice of straight white males was killing the diversity of opinion, experience and attitude, that when delivered well by an honest and talented performer, often allows for the presentation of the most exciting and illuminating material.
I have seen just about every new act in and around London over the last six years, and while there definitely are good straight white male acts, the overlap in opinion and material was becoming boring, and worse, really safe. I had also observed that all (bar two) of the best acts from this last generation, the ones who have gone on to impress and rise through the comedy ranks, were never straight white males.
A couple of years ago I wrote another piece for Chortle, saying how concerned I was that any mention of race was very often met with awkward inward breaths by audiences who confused it with racism. 
As a result, I set up a special format show called We Are Funny Types where a variety of acts were invited to perform as a character, taking the piss out of a stereotype, or a stereotype of a person who gets offended way too easily, almost as though they were waiting for the chance to get pissed off. Brown men performed as women, white women performed as sexist 'white van men' and a gay man parodied a UKIP councillor. It was a hilarious and innovative evening, cracking social points were uncovered and mocked and not a single offence was taken.
As an aside, I'd say that in all the years I have been doing this, only one act has delivered a truly racist 'joke' (negatively prejudicial) on one of my stages, and it came from a Muslim act. Just saying…
I do not believe we have an issue with acts being racist, comedians are typically left-leaning and thoughtful people, if anything, if they hate anyone, it's usually another comedian. However, the comedy scene does have a problem with lack of diversity in voices and those distinct voices being adequately heard. 
So, I've decided to change my booking policy to be conscious about the balance of the bill, rather than leaving it to decent and unconsidered chance. Further, I invited Burnsy to take part in a show that had a token white male on every bill, him, and the rest of the show would be populated by acts that are nothing like us.
Thanks to Brendon, thanks to Chortle, thanks to my wake-up call, a new comedy series has been born and kicks off in London on Sunday November 13 with MC Brendon Burns and a thrilling cast featuring Tim Renkow who has cerebral palsy, Allyson June Smith who has XX chromosomes and Bethany Black who Brendon referenced in the original article and refers to herself as a 'goth lesbian trans' They are all proper funny. There's another show in December.
I have already taken some shit for putting these shows on, sometimes for 'reverse racism' and because while verbally trying to describe the notion of these shows I have hit some ever-changing social justice minefields because I said 'lady' instead of 'woman' or 'gay' rather than 'homosexual', or whatever the hell the listener was waiting to trip me up on. Actions speak louder than words, and I am acting, so that good people can deliver their words. Seems reasonable to me.
There's a lot of hate and division out there, and so many people who seem always ready to be offended on behalf of others –  you patronising twats. 
For the rest of us, who genuinely try to respect one another and want to get along, who adore comedy and love to laugh, who wish talented artists to tweak our brains and point out a different experience or way of perceiving… well, I am very god damned proud to present We Are Funny People.
Published: 10 Nov 2016
What do you think?