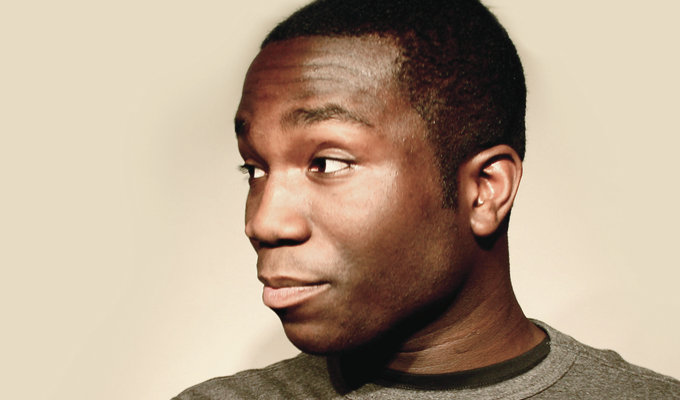 Surviving The Fringe: 3. Eat Happy
In the second in our series in which junior doctors who are also comedians give tips on surviving the gruelling Edinburgh Fringe, doctor Kwame Asante shares his top three diet recommendations.
1) Memory!
'How's the show going?'
'The show's going really well thanks! I'm just trying to go off-book'
'Mate… there's nothing in this book…'
'Also I need to write it'.
Only a quarter of the seats filled. Your regular tech guy is off-sick. Reviewers in tonight. With only two hands, you're going to struggle holding the microphone AND your notes AND the tears back. Ditching the book makes every show look slicker and a diet rich in Fish can make this a reality!
Salmon, mackerel, tuna are all rich in omega-3 fatty acids. These are thought to be helpful for the normal functioning of neurons and can help you commit the show to memory!
History may not remember your material, but you will goddamit. You will.
2) Focus!
The room is hot and stuffy. The hangover is strong. And the bar staff didn't realise that your show WASN'T written to be performed over a backing soundtrack of clunking glassware. (I mean, I did consider it, but then creatively, I decided not to go in that direction). Even the best can struggle to keep their cool on stage, but drink yourself better with this simple diet tweaks!
Dehydration is one of the commonest causes of poor focus, so make sure to drink plenty of water this festival. Aim for at least 2.5 litres a day! Remember the 'golden' rules:
• If your pee is clear, then you're in the clear!
•If your pee is yellow, drink some more my good fellow!
• If your pee is red, go to your GP. (No, seriously.)
• For all you coffee-addicts out there, try substituting at least one of your cups of coffee for a cup of green tea.
As well as being a source of caffeine, it contains theanine, an amino acid thought to boost cognitive performance. Green tea is also thought to reduce the risk of stroke and cardiovascular disease.
3) Spontaneity
Heckler: 'You suck!'
Comic: 'Incredible comeback (4 hours after the gig finished).'
HAS THIS EVER HAPPENED TO YOU?
Well, here are some foods to get those synapses firing and your spontaneity at an all-time high!
Zinc is an essential trace mineral thought to be beneficial for thinking skills. Vegetables like spinach, mushrooms, broccoli and kale are all good sources of zinc. Flavanols, found in dark chocolate, increase blood flow to the brain (and away from organs that don't contribute to the generation of sweet putdowns. Like the spleen. Lazy spleen.)
Milk, nuts and whole grain cereals are all rich in essential B vitamins. Deficiencies of these are linked to anxiety, so keep topped up to stay on the front foot of tricky situations.
Heckler - 'You suck!'
Comic - 'Your mother.'
SHAZAM! You did it friend!!
There is a lot of fun to be had at what promises to be a busy and exciting Fringe, but there's always time to look after number one. Follow all of these dietary tips to the letter and I guarantee that this August, the only dying you'll be doing is on the inside!
NB. *Generic disclaimer about how I take no responsibility for what you put in your faces*
• Kwame Asante is part of The Lunchtime Special compilation at Just the Tonic at The Tron at 12.30 lunchtime.
Published: 7 Aug 2016
Recent Opinions
What do you think?