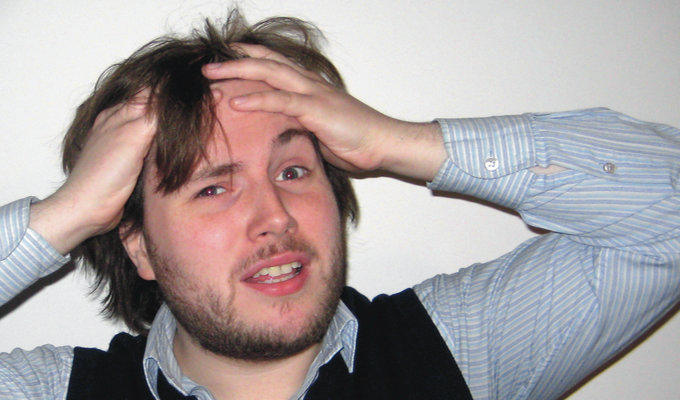 Save BBC Three? Why?
I understand where they're coming from, I really do. There's a decent chance that they'll be proven correct, the 750 or so writers, actors, agents, producers and comedians who have just signed the open letter to keep BBC Three on television, instead of sending it to an online iPlayer-only model with a slashed budget. The letter is both well-argued and short-sighted.
But instead of begging the BBC to keep a service that has been assessed to be surplus to requirements in a period of enforced budget reduction, the signatories should work with the corporation to try to maximise the potential of this new online version of the channel. Embrace the new challenges instead of settling for the old habits.
What exactly are we trying to save? A necessary public service that will leave this country culturally poorer if it was to reduce its budget and changed its method of distribution to the model that most of their target audience already use for most of their media consumption? Are the 16-24 year old age group really so starved of entertainment and programming elsewhere that our national broadcaster has to prop them up like they do quality children's television, local news, shows and radio services for ethnic minorities and the elderly?
Young people have YouTube, the majority of Hollywood cinema, Vine, social media, games, mobile technology, music streaming and multiple other companies and services that exist to give them whatever they want. What do old people have outside of Songs of Praise, Countryside and about half of Radio 2? The only recent thing I can think of is The Second Best Exotic Marigold Hotel.
What is BBC3 Three screening for the next two weeks? Well, for the seven hours that the channel is on the air each day it will mostly air Family Guy repeats, Top Gear repeats, EastEnders repeats, Live at the Apollo repeats, Russell Howard's Good News repeats, Bad Education repeats, the seventh series of Don't Tell the Bride (I don't know whether or not that's a repeat) and repeats of those repeats between midnight and 2 am.
There are a grand total of two original shows on their first run: Murder in Successville and Nick Helm's Heavy Entertainment. Those two shows will almost certainly be just as popular as they are if they only ran online, or would gain a larger audience if they were aired on the equally appropriate BBC Two. The only shows that I can see as being a good public service to young people are the documentaries about mental health, peer pressure, and foreign cultures. But are the majority of young people really only going to want to watch those docs at 10.30pm on a Tuesday or 2am on a Thursday? They'll watch it online whenever they damn well feel like it, and are more likely to do so if one of the shows develops strong online word-of-mouth, like that bizarre Kony 2012 video or John Oliver's extraordinary takedown of Fifa a year before the house of cards finally came tumbling down.
Its champions declare that over the years BBC Three has produced talents such as Little Britain (who had already had shows on Paramount, UKTV and Radio 4), The Mighty Boosh (stars from Edinburgh and again Radio 4) and James Corden (You're welcome, America).
Just because it produced Morecambe & Wise and Les Dawson didn't mean that we needed to keep music hall going in order to find the stars of the 80s and 90s. They were found in seedy nightclubs in Soho or at the Cambridge Footlights.
So, do we really need a terrestrial digital television channel to find the young talent of today? We find them on YouTube, Vine, Buzzfeed and the like. Well, WE don't find them because we have no idea who they are, but today's younglings are discovering and worshiping the likes of PewDiePie, Miranda Sings and Zoella, and none of them are waiting with their fingers crossed to be provided with a 15-minute Comedy Blap or online short at the behest of some 38-year-old survivor of the Big Machine, in colourful thick rimmed glasses.
I watch Netflix a heck of a lot more than I watch the BBC, and my monthly subscription is half of what I pay for my licence fee, and this leaves me slightly perturbed. I can't imagine this a different situation to most people who have both services available to them.
The BBC clearly has to change their revenue sources in the next decade, and there are plenty of ways to make money beyond what is essentially a poll tax that means the constituents of both David Cameron and Dennis Skinner pay the exact amount of money towards a public service.
Personally, I would halve the licence fee. If you pay that, you get the same level of service you receive today. But there would also be a full archive/streaming service in the same vein as Netflix which provides, as close as possible, the entire BBC production archive online. For that viewers would pay more, enough to fill the rest of the current BBC budget. I for one would voluntarily pay if it meant I had access to every John Peel show, every classic BBC sitcom, every Question Time and (if I actually enjoyed the show) every Doctor Who.
Provide a similar version of this service to foreign markets - where the BBC is a more trusted brand name than even the likes of HBO - and surely they could match or even exceed their current earnings. Netflix generates almost half a billion dollars every month and has ploughed some of that money back into producing exciting work like Orange Is The New Black and the very experimental fourth season of Arrested Development. Imagine how much a non-profit organisation like BBC could put back into producing more work if they ended up with a similar number of subscribers.
I'm sure it'll be every bit as easy to execute as it was for me to just think of it now and write it down.
Let's look at the new possibilities. An online service not beholden to a schedule would allow for far more experimentation and shows fitting the creator's needs, not the channel. Sitcoms wouldn't have to restrict their narrative to the 29-minute length of our broadcast slots. If they are released in one go, like the recent Car Share, then they could look to tell more of an arcing narrative over a number of episodes, rather than the status quo being restored at the end of every episodes. Shows can remain on the site forever and allow them more time to find an audience.
But what I fundamentally wish the people involved in petitioning the BBC with this letter would do is look further afield. Why should the ambitions of most stand-up shows going up to Edinburgh be to hopefully have their show chopped up into four 15 minute chunks to be aired late on Wednesday nights in the autumn on Radio 4?
Daniel Kitson has never needed the BBC to express himself and gain a strong following. The BBC came knocking on Limmy's door, not the other way around, and they still don't seem to appreciate the talent that they have in him with their bizarre refusal to air his Amazing Sketch Show outside of Scotland.
Richard Herring has reinvented himself through podcasts and innovative live shows. His departure this year from the crowded Edinburgh Fringe market place, and his recent successful Kickstarter campaign, may signify another impending change in our comedy industry landscape.
Why did either of Frankie Boyle's recent post-referendum/election shows even need to be BBC productions? Couldn't he have just hired his own thousand seat venue, recorded the show with a couple of microphones or cameras and release it online? It would have allowed him complete autonomy to say whatever he wants without the right wing press being able to lump him and the BBC together as members of the vast socialist cabal that they spend their every waking moment fearing will force them into making charitable donations and eat the occasional vegan recipe.
In the United States there are companies such as EarWolf, Wolfpop, Nerdist, Funny or Die, Maximum Fun and College Humor that have huge followings for their sketches and/or podcasts. These have provided many comics with new followings, and many shows have spun off into TV successes after proving themselves in the online world, which allowed the creators to be entrusted with their vision because they've already proven successful before a major company comes in to up their budget.
Of course there are successes in the UK such as The Football Ramble, The Bugle and the work of Richard Herring, but it's all scattered, with no sense of a community or being part of a larger movement like the Los Angeles podcast scene has created over the last five or so years. The Invisible Dot are doing great live work as the hipster comedy fan's collective of choice, and eight years of visiting Edinburgh for the Fringe have shown me that there are plenty of creative people with exciting ideas. We need to look at how to expand those successes so that even more people can see and hear them, and trusting a wheezing 80-year-old bureaucracy to be the epicentre of this movement like it was in the last century begins to feel more and more ill advised.
Slashed budgets, to me, could actually allow the opportunity for more inventiveness. Since when has the maximum amount of money being made available equated to the funniest show? Monty Python had next to no funding for The Holy Grail and made one of the greatest comedy films of all time. They had all the money they needed, and then some, to make The Meaning of Life and it was an occasionally funny, but unfocused, meditation on existence.
Louis CK has such a small budget for his FX show Louie that it has allowed him so much control over the finished product, because of the low risk involved, and he's produced a work so amazingly singular that it achieves everything Stewart Lee has done with Comedy Vehicle and then gone in to so many more exciting directions, and is still experimenting in its fifth season.
I'm convinced from watching their amazing live shows that if their budget was slashed by around 80 per cent it would actually result in Pappy's making by far their best series of Badults.
To point the finger at the other side of this news story, where are the pop cultural commentators to assess works like Badults, Crims and Some Girls with articles placing them in an historical context, episode-by-episode charting of the highs and lows, followed by an end-of-series conclusions that could hopefully create a useful dialogue between creator and considered critiques? Where is our AV Club? Where is our Slate? Where is our Hitfix? Where is our Allen Sepinwall? We did have Charlie Brooker for some of that, but now he's too busy being one of the only truly great creators of shows we have in this country.
Who is there in the UK that will commission a work like Too Many Cooks and air it in the middle of the night in the hopes that it becomes a viral sensation?
In his recollections of his friendship with the late, great Patrice O'Neal, Brendon Burns recalled that O'Neal's main observation of the UK comedy scene was that it was 'ten years behind me, mother-fucker!' With each passing commission of seemingly unambitious sounding projects from comics you know can do better, poorly thought out and painfully brief broadsheet TV review, and tiresome Facebook link to a humourless Guardian article, I'm becoming more and more inclined to agree with that assessment.
We're too institution bound in this country. Our head of state is chosen from a hereditary system that requires someone to wear a diamond encrusted hat because one of their ancestors won a fight in a field. We have an electoral system that means our ruling party rarely needs more than 40 per cent of the votes to govern and we've had a total of one revolution around five hundred years ago (which was mostly reversed only a decade or so later) because everyone was paranoid about which even older religious institution was supposed to be our other ruler and what their policy was towards candles being placed on tables.
If BBC Three really does become an irrelevancy, as feared by those who signed the letter – due to their lack of ambition, audacity and a sense of fighting for a lost cause – then maybe, just maybe, we as a nation deserve nothing better.
• Lorcan Mullan is on Twitter @lorcanmullan.
Published: 11 Jun 2015
What do you think?