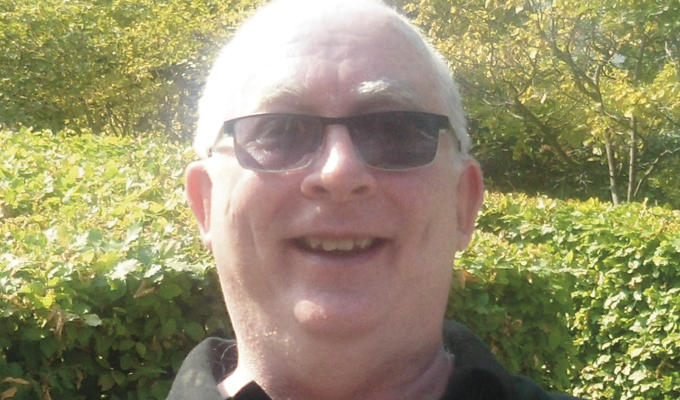 Young, gifted, male and white
I've just watched the videos of the 13 heat winners of the annual Chortle Student Comedy Awards. Unless I'm long overdue a trip to Specsavers (other outlets are available), all 13 of these embryonic comics seem to be white males. Should this be an issue? Am I being unnecessarily provocative and conspiratorial in even having the audacity to draw attention to it?
It seems the debate is getting rather tired. But until it wakes up and evolves, I think it needs recycling. Especially, and this is the depressing and bewildering part, if this ethnic and gender monogamy is afflicting the next generation. The future is white, the future is testosterone-friendly. As a middle-aged white male, dabbling in stand-up and comedy writing as a diverting hobby from a 'proper' job, I have no axe to grind, no guilt complex.
Nor do I have any reason to doubt the integrity of the judges or the validity of each heat winner. How patronising would it be to advocate some spurious box-ticking exercise where a percentage of acts progressing to the semis 'ought to be' female; or of non-white ethnicity; or mixed race; or physically or mentally disabled; or LGBT; or ginger? Each winning act simply has to be the one judged outstanding on the night, irrespective of random chromosome or pigmentation measurements. To think, like a TV executive or spin doctor, in terms of gender or ethnicity quotas is to sail too close to the choppy waters that have seen far better comedians than myself pilloried and chastised.
Indeed, the bigger picture gives scope for optimism. Romesh Ranganathan and Nish Kumar are among the hottest tickets on the live circuit and have both hosted Newsjack among other media spots. Bridget Christie has bagged awards for live and radio work while Sara Pascoe, Luisa Omielan et al are garnering critical and public acclaim. Even on the pub circuit, I have regularly gigged at Manchester's famous Comedy Balloon, invariably in a line-up of considerable variety, including last week's show which featured a gay black man, a blind guy and even someone from Wales.
So how come a student competition, in this instance, fails to reflect our nation's rich tapestry? Are the judges affected by the thought, on some sub-conscious level, that the Next Big Thing probably needs to be male, white and called Russell? Or is it reflective of today's student populace that females and people of non-white ethnicity are knuckling down to tackle complex theses while blokes look into extra-curricular opportunities? Oops… drifting towards stereotypical labelling here. Maybe I was right first time. Maybe it isn't an issue.
CHORTLE RESPONDS: It's true that the first batch of semi-finalists are not a demographically diverse bunch, but we choose on only who we think is funniest each night. Simple as. Similarly, the last time we had a white male winner was back in 2011, because each year since that's who the funniest happened to be – not quota-filling. If you want to vote to try to put someone into the semi finals based on their gender or race, the People's Choice polls close at 7pm tomorrow (Tuesday). Vote here.
Published: 6 Apr 2015
What do you think?