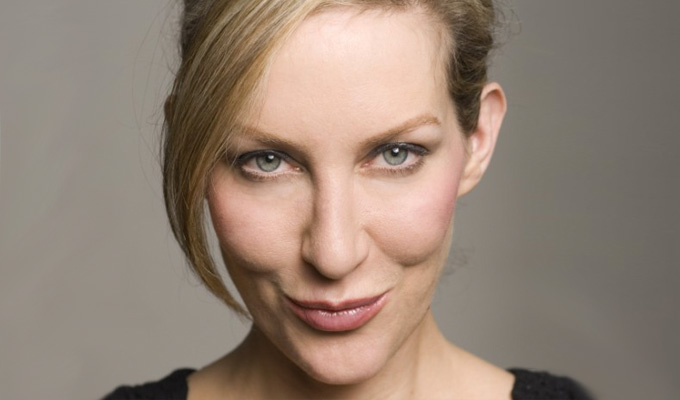 'She inspired by being herself'
I was asked to write a few words about Sunna Jarman our dear friend in comedy, who passed away at the weekend.
I could list endless superlatives about an amazing woman, yet even with the list half a mile long it would not get close to describing this wonderful human being.
Simply put there was no ego with Sunna, just pure fun and positive energy. She lit up every room she entered, cared deeply about others and never gave even a hint that she was poorly.
Her gift was that rarest of attributes, an ability to lift and inspire others around her simply by being herself and beaming that wonderful smile. The fact that she was able to perform at the Edinburgh Festival this year will have given her great peace over the last couple of months when she hasn't been feeling her best.
Ever since doing a comedy course a number of years ago, Sunna was a regular on the London comedy scene and her observational and subtly subversive comedy explored issues including those around feminism, class wars and delightful insights into the idiosyncrasies of her own life. Never afraid to push the boundaries and explore the limits but always delivered with great charm and endless warmth.
Here is what others have said that knew her:
• I thought she was a beam of pure light in the murky comedy world, with an infectious laugh and wonderful sense of fun.
• She was performing at the first gig I did in London. I was 16 years old and she saw how young I was and came up and sat with me all night. She could see I didn't know anyone and was so lovely to me.
• She was indeed a beautiful, funny and wonderful woman.
• I'm completely gutted. You don't often meet people like her.
• That's really sad, met her once and she was ace
• Consistently funny, charming and upbeat member of our industry, always enthusiastic and supportive of others. Thank you for all you shared with us, may you and your laughter continue to light up into the great beyond. Missing you already.
• She was lovely and awesome and funny and talented.
• Shocked. I loved her to bits.
• Sunna was a shining light and so funny
• Rest in Peace lovely ray of sunshine!
These are just a few of the dozens of tributes Sleep well funny girl, make those comedy angels giggle. We will always treasure your smile.
Published: 10 Dec 2014
What do you think?