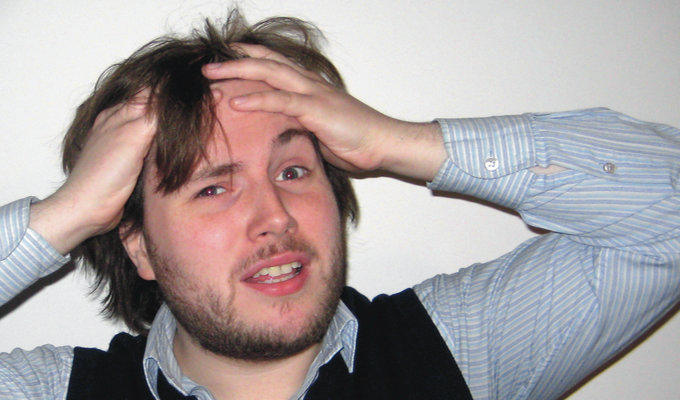 Why there will never be a British Daily Show
Recently 10 O'Clock Live was consigned to the scrapheap of British TV history, alongside the likes of The 11 O'Clock Show, Tonightly, The Late Edition with Marcus Brigstocke and Recommended Daily Amount. It's a very special pile of semi-forgotten relics. They all reflect that golden goose for every ambitious TV producer – creating a successful UK version of The Daily Show.
I know that it's wishful thinking, but maybe this latest attempt at aping the US satirical behemoth will be the last one. Because the fact of the matter is that the UK cannot produce a Daily Show.
The Daily Show is a year-long business. It's what Jon Stewart's life revolves around, as do the lives of dozens of writers, producers, directors, editors, researchers and lawyers. 10 O'clock Live was on the air for ten weeks every year and everyone involved had other projects that held as high, or even higher, a priority.
Outside of the news, sport and soap operas there is no show on British television that follows this annual cycle of re-commission and continued existence. It can mean more breathing space and time to think for the people making the show, but the stop-start nature of our commissioning process can also mean scheduling conflicts with the talent involved. No doubt if 10 O'clock Live had become the success everyone had hoped, at some point it would have had problems retaining their core cast and crew.
The production model for The Daily Show meant that, at most, they'd be a couple of weeks away from a major news story if it took place the day after they had a break. The week after the first series of 10 O'Clock Live ended in April 2011, not to return until ten months later, the Libyan revolution was in full force and Muammar Gaddafi was soon captured and killed. Not necessarily the funniest source of news, but appropriate year-defining material for a show that wishes to be the first port of call for hip, young news-junkies not satisfied with the dryness of a Newsnight or Question Time (which 10 O'Clock Live was inexplicably scheduled against and surely lost a million potential viewers to every single week).
A major problem a UK-based satirical programme always has is a lack of available, or at least variable, material, at least on the domestic front.
The Daily Show has the most powerful person in the world, their high profile White House staff, filmed daily news briefs, a hundred senators, five hundred and thirty five congressmen and women, fifty state governors, four 24 hour news channel outlets of varying levels of absurd bombast, a far more vocal religious influence, conservative talk radio, an odious gun culture, various large online news sites and a country with a population of 300 million people, spread over a patch of land that contains both arid desert and arctic tundra, to provide them with material.
Important elections take place every other year. A prospective Presidential election campaign will start in earnest more than 20 months before the first vote is cast, instead of the three weeks put aside for our general elections (at which point satire has to take a back seat due to impartiality laws). There is never a day that some blowhard on Fox News, CNN, C-SPAN, MSNBC or elsewhere doesn't provide a perfect sound piece to provide an appropriately befuddled reaction shot from Stewart.
The Daily Show can do international news that feels more significant to their audience because the influence of Barack Obama and John Kerry on a geopolitical scale is far greater than that of Cameron and Hague. As Tony Blair once sheepishly conceded to George W. Bush 'If [Condoleezza Rice] goes out she's got to succeed… whereas I can go out and just talk'
The UK (at least for the most part) is still a country run by tradition and the political discourse remains dominated by the bombastic nature of its print newspapers rather than television, due to the legislatively required neutrality of BBC and Sky News. The worst presenter we have for raising some hackles in this country is Kay Burley, and if you were to place her on Fox News she'd be a figure of relatively measured sanity.
Each news outlet is best parodied by its own medium. That's why the height of British rebel journalism is still to be found in Private Eye. Not in the private school sixth form humour found among the mock-newspaper headlines in the middle, but the tough journalism found in the beginning and end of each issue, tackling political corruption and newspaper hypocrisy, as well as the blackly funny print quotes of rampant hypocrisy or pretension, such as the amazing volte-face from an array of previously vitriol spitting columnists now writing tearful obituaries for Princess Diana.
It's only the increasing affect of social media that has led to some news stories being broken by different outlets, and it's still relatively low level revelations of MPs sending penis pictures and UKIP councillors revealing the ugly heart under their Nigel Farage-led exterior.
It just doesn't work when you have Robert Webb and a group of talented comedians try to vocalise the ridiculous comments found at the bottom of a Daily Mail or Guardian column online, on the similarly doomed Robert's Web, because the forced exaggeration belittles the troubling reality that these are what some people living in this country actually think.
It's the assembly line nature of so much of the UK's political comedy that drives me most crazy. I can imagine that when the Tory/Lib coalition government arrived, it delighted the hack writers found on Radio 4 and working for shows such as Have I Got News for You and Mock the Week. They could dust off all the old fat jokes and replace John Prescott with Eric Pickles!
We feel the need to copy the past, copy the other successes inside and outside of our country, or just rest on our laurels. Have I Got News for You has degenerated into a more high profile version of the same factory produced panel show that will include at least one viral YouTube clip per episode (One Pound Fish Man = News!). Any claim they made of requiring integrity to remain on the show by ousting Angus Deayton doesn't really tally with similar tabloid scandal sufferers that have stepped in the guest hot seat such as Boris Johnson, Jeremy Clarkson and Jack Whitehall. As such, the show lost any voice of authority as they had to dumb down the auto-cue links to make sure the likes of William Shatner don't get too confused at what's going on.
We have our cultural hang-ups in this country that stretch back years. They can be the bulldog WWII spirit for the UKIP supporter, 1966 for football fans, or that magical Alternative Comedy golden era we're constantly told about by Stewart Lee (which coincidentally occurred at the same time that he was young, thin and ridiculously gorgeous).
Satire is no different. In his WTF interview with Marc Maron, John Oliver states that British producers are obsessed with reviving That Was the Week That Was even though, in Oliver's own words, it wasn't actually much good. I've watched a couple of clips online and I'm inclined to believe him. Exactly how many chorus line numbers did they need to insert per episode to really stick it to The Man?
It's the recent successes of John Oliver that frustrates me the most. He'd been involved in The Late Edition, and at the time I'd unfairly lumbered him with Brigstocke and the rest of the Now Show brigade, when his subsequent work on The Bugle and The Daily Show (there it is again) proved me completely wrong. Now, with Last Week Tonight, he's provided the show that he should have been able to make in the UK but never could.
Last Week Tonight has obvious aesthetic similarities to The Daily Show, but it has set out from the start to carve its own niche so that it doesn't just become a weaker copy of Oliver's previous employer, or HBO's panel discussion show Real Time with Bill Maher.
If The Daily Show is a mock version of a cable news programme, and The Colbert Report a takedown of the Fox News personality driven evening shows such as Hannity and The O'Reilly Factor, then Last Week Tonight is the equivalent of a long form piece of New Yorker-style journalism. It has also dared to exhibit an activist edge that neither Stewart nor Colbert ever showed outside of their Rally to Restore Sanity and/or Fear and Colbert Super PAC. He takes advantage of the no ad-break format of HBO in a way that Comedy Central shows never could and BBC shows never did.
Look, we're the country that made The Thick of It and Spitting Image. We gave the world Samuel Pepys and Charles Dickens. Why do we feel like we haven't succeeded until we've made a show with as close to the same format of a US cable hit, combined with an overrated black-and-white bore from the sixties, to make ourselves feel good about the level of satirical influence in serious political discourse?
The craziest thing about all this? The Daily Show started off as the Americans trying to make their version of The Day Today.
I guess maybe my view of the role of satirist is different to those that want to continue to make these shows. I don't care much for the old metaphor of the satirist as the modern equivalent of the court jester, the only one to speak truth to the monarch. That court jester was still being paid by the monarch and lived under their roof. They needed the establishment to persist as it did in order to make their living. I prefer my truth to power coming from the village's drunken fool standing outside the castle and yelling at the walls. You know, like Doug Stanhope.
Maybe the closest we could get to that in this country is Frankie Boyle, except as a reformed drunkard. He is astute, sharp and laser focused when he sets about dismantling a target. I greeted with enthusiasm the personal philosophy he set out during a thoughtful and interesting interview with Richard Osman during the Guardian TV Festival.
He said he had grown tired of the easy target shock humour that had been his bread-and-butter on the likes of the talent mismanagement waste land that is Mock the Week. He spoke in favour of raising the profile of women comedians. He wasn't afraid to go after sacred cows (BBC bias, Channel 4's Utopia, the work of Chris Morris) and seemed intent on making his own mark on the British culture through television.
'So,' asked Richard Osman, 'what would you want to see on British television then, Frankie?'
'I'd make a British version of The Daily Show.'
Oh, for fu--…
• Lorcan Mullan tweets at @lorcanmullan.
Published: 6 Nov 2014
What do you think?