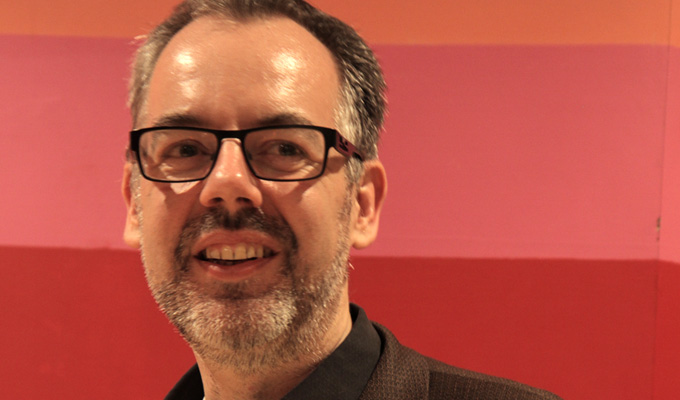 Isn't it time the stars went out?
Chortle may have handed out its last star.
It may seem a strange point to want to abandon the five-point rating system following a month that's all about the stars – but that very obsession is probably one of the main reasons to ditch the simplistic score.
Asking a reviewer 'how many stars is it?' is like asking most comics 'tell us a joke' – reducing all we strive to do to a simple format for those not really interested in how things work.
Several comics, publicists and promoters have taken issue with stars 'awarded' (such a terrible verb, too) over the festival. 'Well, it read like a four,' has long been an in-joke about overwhelmingly positive three-star reviews. But what better expresses an opinion? Four hundred or so words chosen as carefully as possible to describe and critique a show, or a blunt score out of five. Nevertheless people put more store on the stars they think they deserve than the considered opinion that comes with it.
For that reason, we never use the star system outside of the Edinburgh Fringe, but the rationalisations for maintaining them at the festival now seem eroded, too.
The first was that there are so many shows that a rating system is a useful shorthand. But look at how many three- and four-stars reviews we wrote this year (the full list is here), the gradations have become almost useless. Five-star shows are rare and one-star reviews rarer (not because the awful shows don't exist, but because we don't seek them out). It means hundreds of shows are essentially stripped into just three crude bands.
The other reason for stars was that everyone else was using them, so they become the de facto currency of opinion. But now the media covering the Fringe has exploded and there's no agreed standard for ratings, so that currency has been devalued. For Chortle, and most broadsheets, four stars is supposed to be an active recommendation – more than meaning just 'above average'. But that's not universal, and in comics' – and probably punters'– minds, three stars means 'average'. That means there's a tendency to mark up on shows around the boundaries, especially in less experienced hands, that it takes resolve not to succumb to.
In any case, three stars is such a broad categorisation around the peak of the bell-curve distribution of shows that it's an almost meaningless score. Even if it were objectively possible to put all the shows in definitive order of quality, the gap between the best three-star show and the worst is vast; yet the gap between the best three-star show and the 'worst' four star would be almost infinitesimally small. But we all know what difference that quantum leap can make.One solution might be to provide more bands, like a B- mark on a school essay, but that would seem over-precise.
The above argument assumes that you can more-or-less quantitively ascribe a rating out of five to a show, which you can't – everyone sees things differently. Not that who has the opinion seems to matter when it comes to splashing them all over Fringe posters. A four-star from a respected source is given the same prominence of a blogger seeing his first show. I'm not sure of the benefit of being in that game.
I wrote a similar article to this 12 months ago, but was rather left on the fence as to what to do. My feeling now is that Chortle should abandon the star system in favour of selecting maybe a dozen shows as we go along as 'pick of the Fringe'  –  what would have been the five-star offerings and the very best of the fours – and leave the reader to decide on the rest after reading the words, not just looking at the stars.
That decision's not set in stone, and I'd welcome the thoughts of others. Is it time for the stars to burn out?
Published: 26 Aug 2014
What do you think?